For one of the lasts (if not THE last) of my outdoor runs here in OKC, I finally made it to the Capital Building to get a good look at it.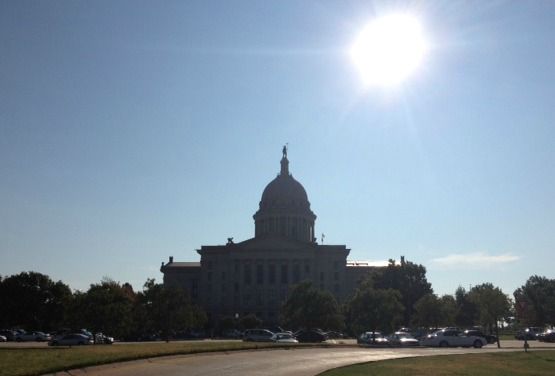 I've seen it from a distance many times while driving on the highway and also during my runs but today I decided to venture in its direction for the first time – call it the history buff in me coming out. Such a pretty building!
Another thing I happened past on my run this morning, that reminded me how much I won't miss the crickets in the city was this scene…
And let me tell you, this wasn't even the worst of them. It was just the first place I felt comfortable enough to stop without becoming covered in crickets myself. Yuck.
They seriously take over this area! At the field, some nights the backstop would be covered in them. Not to mention the restrooms would have them scattered all along the floors by the toilets, in the toilets and in the sinks. I hated washing my hands just waiting for one to jump up into them. Not to mention, actually using the toilets with the thoughts of what could happen in that situation….ekkk ::shudder::!
Lunch
Brian had a dentist appointment this morning and I spent the majority of that time packing up what he hadn't already packed for us and cleaning the apartment so when he got back, we both were ready for lunch.
We made our last visit to Fuzzy's today thanks to my friend, Jeremy.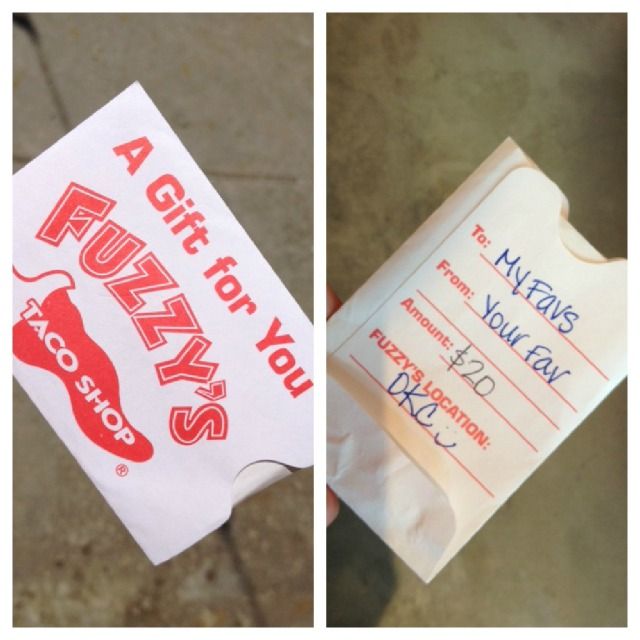 She sent us a Fuzzy's giftcard as a thank you for being so hospitable while she was here and in Memphis with us – even though she was doing US a favor by making the long drive with Telli and me.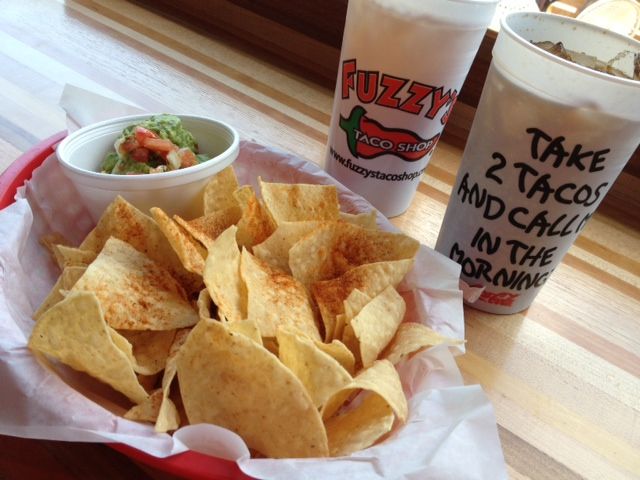 Two tacos and chips and guac later our Fuzzy's meal was in the books.
Definitely going to miss that place!