After we made the decision that Brian was going to be heading to Korea for the 2012 baseball season, the next big decision came quickly after – what am I going to do?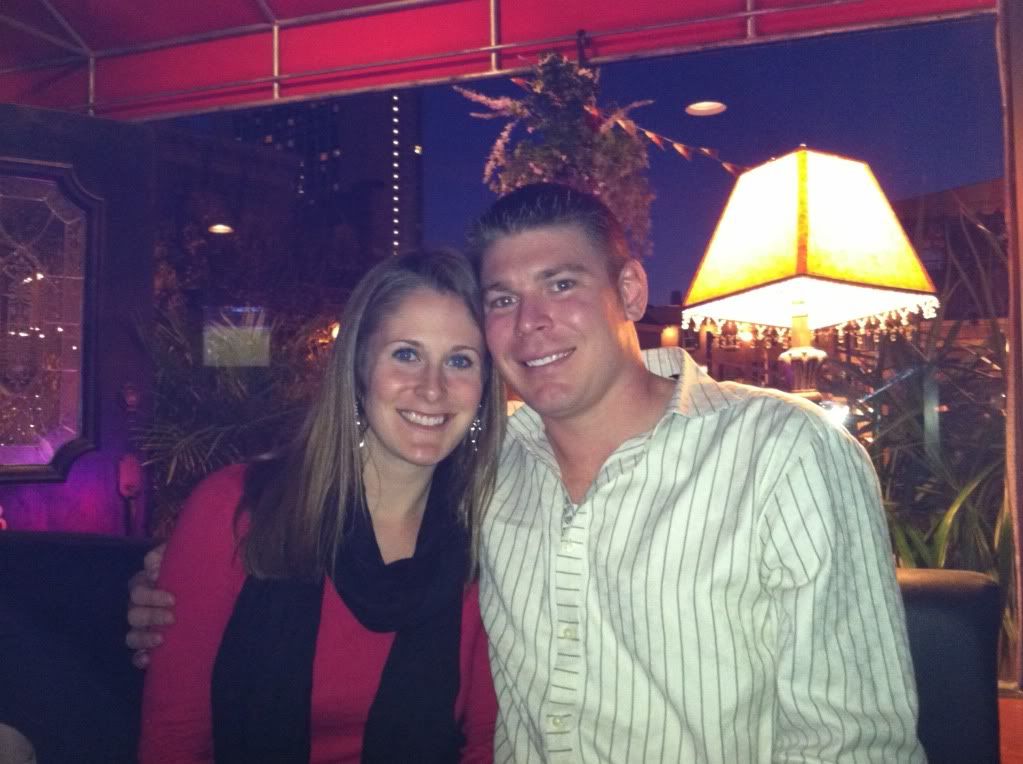 By the end of last season, Brian and I both were tired of being away from each other for such long periods of time and the wear and tear of commuting using late night and early morning drives was definitely taking its toll on me. We decided then that we didn't want to be apart like that anymore and toiled with the idea of me pursuing a career that was more "mobile" than my current one so that I could work from whatever city was his "home" one for the year.
When things looked like he was heading back to Lehigh Valley though, we, however, made the tough decision that I would stay at my current job and again commute back and forth when our schedules allowed. It didn't seem like a good time for me to give up my career and at the same time, the two-hour drive back and forth wasn't something that we couldn't and hadn't already faced.
(image from www.mapquest.com)
That is when the curve-ball of Korea was thrown at us and we had to start thinking (and thinking fast) of what our options were for being together, opposed to completely around the world from one another. In this case, there was only one option and that was for me to go with him.
Step one of making that happen? Putting my career on hold, quitting my job and packing up my life in Baltimore for a few months.
I informed upper management and some of my co-workers yesterday of my intent to resign from my current position and job that I have held since 2006 effective in early March.
Step One: Complete.
Lunch
With how chaotic this morning was, I didn't have time to really put a lunch together but luckily my fridge in my office was stocked with things from earlier in the week that I hadn't consumed with my lunches or as my morning and afternoon snacks.
I was able to put together a pretty solid meal given the circumstances!
Ham and cheddar cheese sandwich.
And a pear with peanut butter.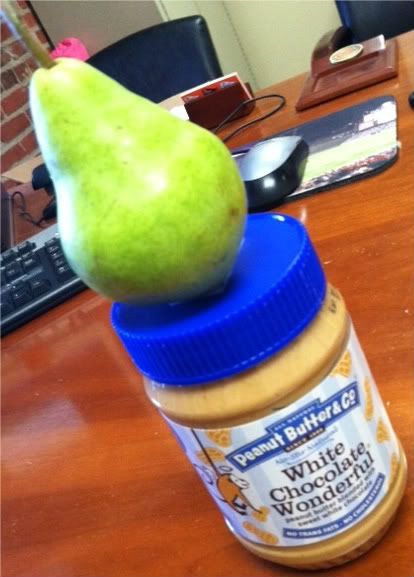 Better yet, I still have a Greek yogurt, baby carrots and wheat thins with cheese slices to choose from for later in the day!
Score!
Time to fight through the afternoon at work until I can make it home to some seriously needed couch time.  I can barely hold my eyes open!!!
Question:
If your significant other was relocating for a job and it meant giving up yours to follow him/her, would you do it?