A while back I wrote a post on sleeping positions and what they say about you. I tend to sleep on either my right or left side, the majority of the time, and usually have the corresponding arm for whatever side I may be laying on at that moment under my pillow. Coincidentally, when my arm is under my pillow, it is also under my head which leads to pressure on the arm and the inability for it to move and adjust with me as my body shifts.
As a result, most mornings I wake up with really stuff shoulders and with what feels like knotted muscles under my shoulder blades. I try to made a concentrated effort to not let my arm be under my head so that the strain on my shoulders and back doesn't happen but it always undoubtedly ends up in the same pressure situation.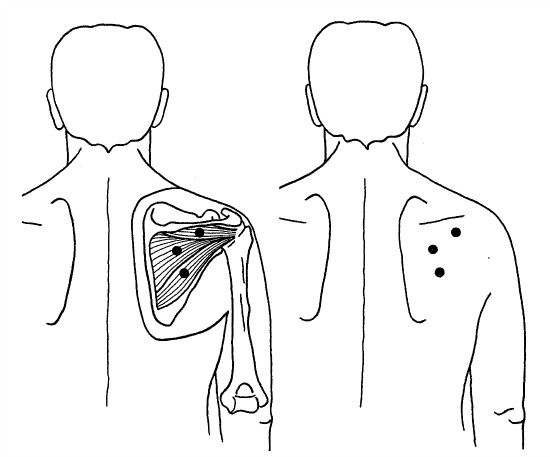 (click image for source)
Last night I slept straight through (at least I believe I did) from the time I got into bed until 3:30 a.m. in the same position that I went to sleep in…on my back! I was actually so well rested when I woke at that time and my body didn't feel sore or stiff at all. Usually, the stress on my shoulders wakes me up at least four times throughout the night so it was actually so refreshing and such good sleep that I was awake enough to browse the blog world and catch up on missed posts from some of my favorites for close to 45 minutes in the middle of the night.
I really need to figure out a way to regularly become more comfortable sleeping on my back to hopefully get more restful hours of sleep and wake up with less (or no) pain in the mornings! In the meantime, I'll stick with the yoga classes that have been a huge help in opening my back and shoulders for a more relaxed feeling after tormenting sleep positions.
Breakfast
Speaking of refreshing yoga classes, I'm headed that way this morning so breakfast was something light enough that I wouldn't feel weighed down but something with enough consistency to hold me over until after the 90 minutes on Vinyasa Yoga is through.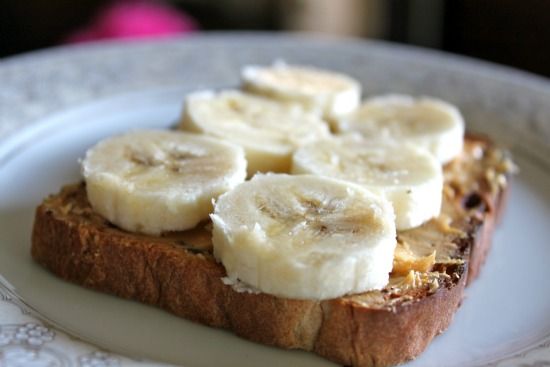 FiberOne cinnamon raisin bread, toasted with peanut butter and banana slices.  Nothing beats this old favorite.
Question:
Do you often wake up sore from your sleep positions? 
Do you sleep on your back?  What comfortable position do you find like that?  How do you make yourself stay on your back?