If you haven't already heard of Stitch Fix, do yourself a favor and continue reading this post. If you have already heard of it, still check out what came in my first Stitch Fix package anyhow!
I learned of Stitch Fix through the blog world (shocking, I know!), and was instantly curious and wanted to try it out for myself. For those of you not familiar, Stitch Fix is a fashion site that serves as your personal stylist. Pretty cool, right?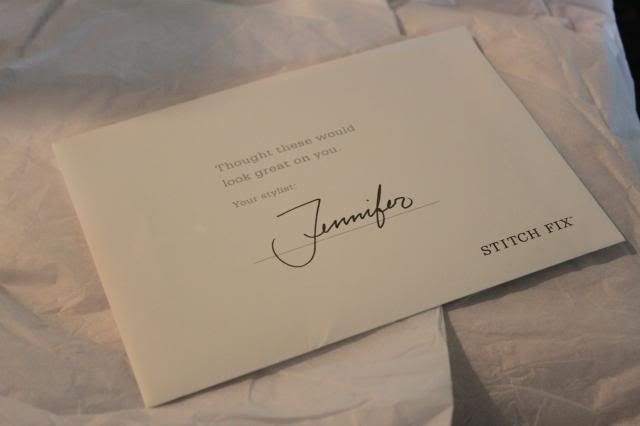 Once you sign up for the service, you answer a bunch of questions relating to your style preferences, size, lifestyle, preferred cost range of items, etc. and from there the site's stylists take over. Once you elect to have your first package shipped, you receive a box with five handpicked items just for you. You get to try the items on, see how you like them and then pick and choose what you keep and what you send back (packaging for return shipping is included).
The cost is $20 for the initial shipping of the package; however, if you decide to keep any single item from your box, that $20 comes off of the final price of your invoice. So for example, let's check out my first set of hand-picked items.
Milo Pleated Detail Skirt – $48.00
Multi Chain Layered Short Necklace – $38.00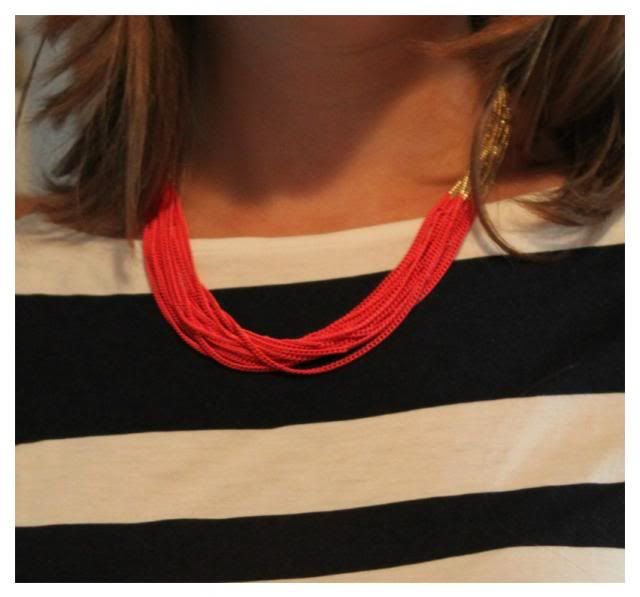 Kristy Striped Fine Gauge Sweater – $48.00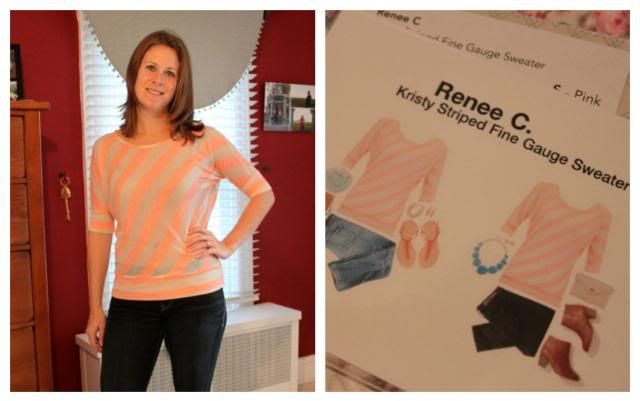 Filbert 3/4 Sleeve Popover Blouse – $58.00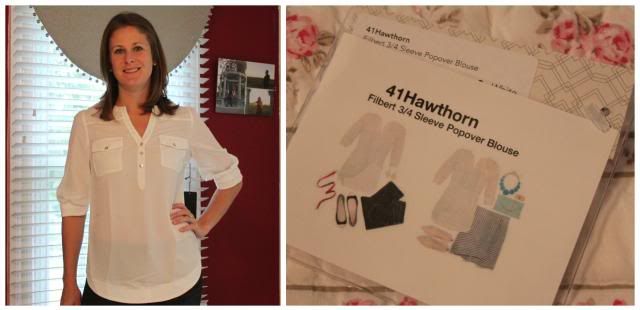 Abrianna Longsleeve Knit Cardigan – $48.00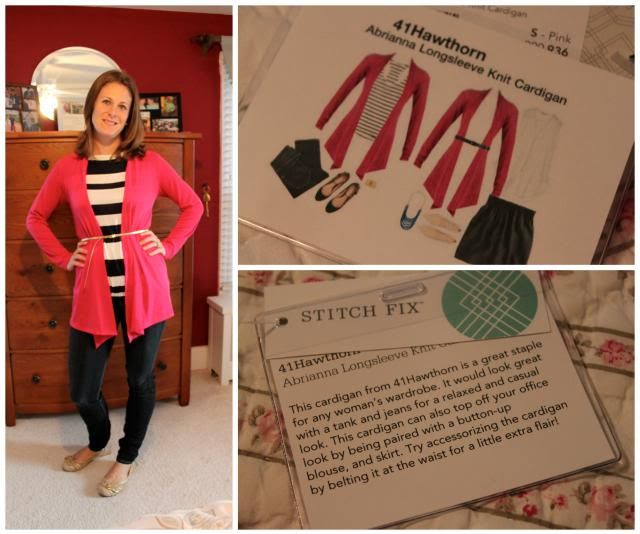 Even though I liked multiple items, I ended up keeping just the 3/4 sleeve blouse and packed the rest up to be sent back to Stitch Fix. Along with that, I entered my Stitch Fix account online and gave feedback on each item (how it fit, if it matched my style preferences, etc.) and designated which items I was sending back and which I wanted to keep. After it all was said and done, I was charged an additional $38.00 for the blouse since the $20.00 original shipping fee was deducted.
You can schedule your mailings to be every month or can log into your account whenever you are feeling like getting a fix and request one to be sent. Each mailing costs $20.00 regardless of when you schedule them but you will always get that money deducted from your final invoice price if you decide to keep any of your items.
Overall, I think that Stitch Fix is such a fun service and allows me to add some great pieces to my wardrobe without having to be overwhelmed with a shopping mall and too many options! I get to pick the piece(s) that work best for me and send the others back with no guilt! If you think Stitch Fix is for you, click HERE to get started (that link includes my personal referral ID).
I was not compensated in any way by Stitch Fix for this post.  I joined the service on my own free will and wanted to share my experience with my readers.