Happy Friday you little LoveEatRunners!!!
Workout
I woke up this morning and was ready to get some needed stretching going!
Yoga class it was!
I didn't sleep very well last night for some reason. I was completely relaxed, lying in bed but could not for the life of me fall asleep.
So yoga this morning was the perfect workout. It helped my body and let my mind relax and slowly wake up and focus for the day.
During class I noticed that the guy next to me seemed to be a little unsure of a lot of the positions and was furiously glancing around at everyone else in the class with each transition to a new move.
I figured he must have been new to yoga.
After class he was talking with the instructor and me and apologized for if he was distracting to us.
He said it was, in fact, his first class so he was trying to watch everyone and follow along.
He said that yoga was a lot harder than he thought it was and actually used the phrase, "after we started, I thought to myself this is terrible".
I thought the instructor was going to pass out!
He did clarify and say that it was just hard for him but that he did like it and will be back again.
I think I heard the instructor let out a huge sigh of relief here and I definitely saw her coloring start to come back.
Just last week my sister tried yoga for the first time and she had the same thing to say to me, "yoga is a lot harder than I thought"!
Both of these beginners' comments made me think back to when I first started yoga and I definitely had the same opinion.
I went into my first class expecting a relaxing, rejuvenating experience and I walked out thinking, "what the heck did I just do to myself?!"
It's funny how sticking with something really can change your perspective once you learn the techniques and forms and become more comfortable.
So Katie and new yoga man at the gym – stick with it! You will definitely feel the benefits before long!
Breakfast
As if yoga wasn't already a great start to Friday, my breakfast may have just put today over the edge.
One of my favorite coffee shops across the street my family's condo at the beach offers a breakfast sandwich called "The Surfer Girl".
A toasted bagel sandwich coated in peanut butter and topped with sliced banana, drizzled with honey and sprinkled with granola.
If that is a surfer girl, get me a board and to the water – now!
This morning I recreated this little piece of heaven in my own kitchen.
I topped two slices of whole wheat bread with cinnamon raisin swirl peanut butter. I then added banana slices to one slice and topped it with a honey and granola.
I closed the sandwich with the second piece of peanut buttered bread and placed it into the panini maker.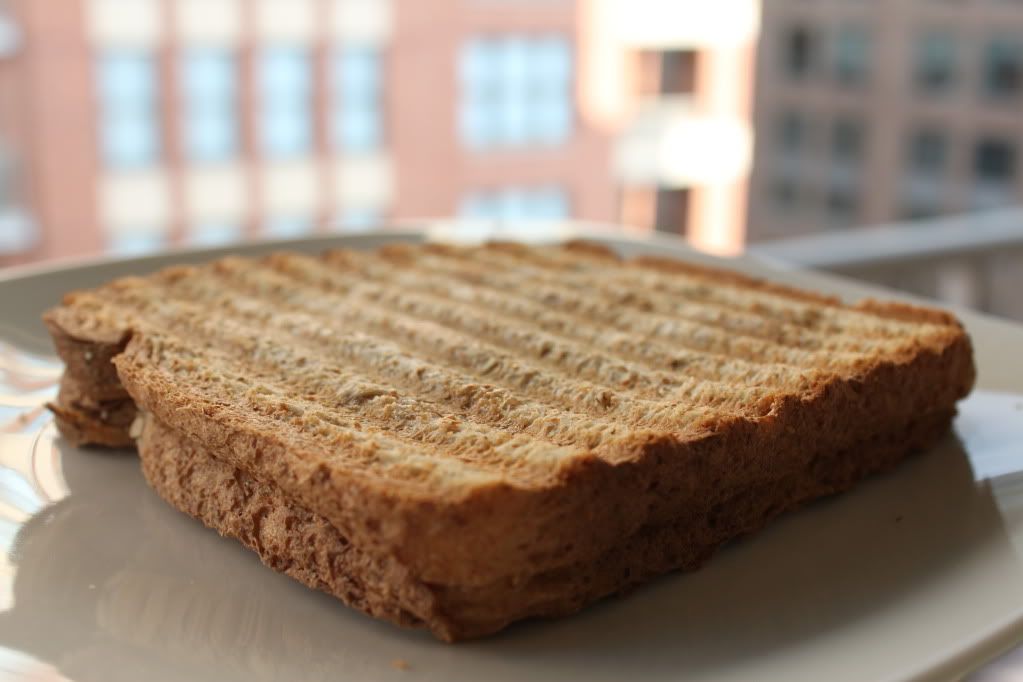 Hello sand, ocean and waves!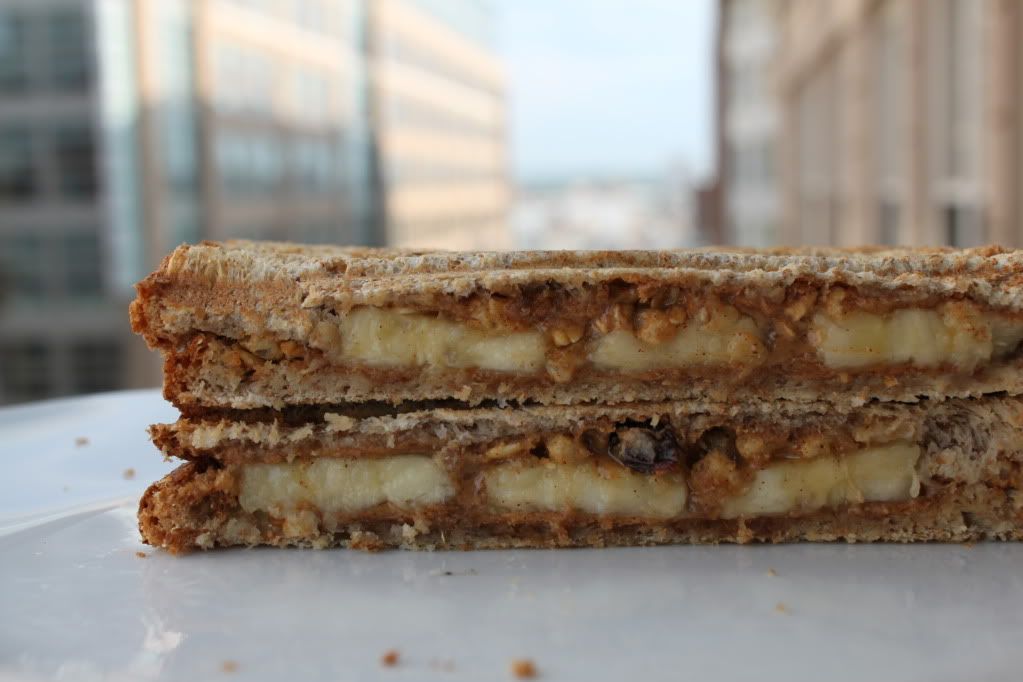 I may have been sitting in my kitchen this morning and not on the west coast riding a wave but holy moly, I don't think it made a difference.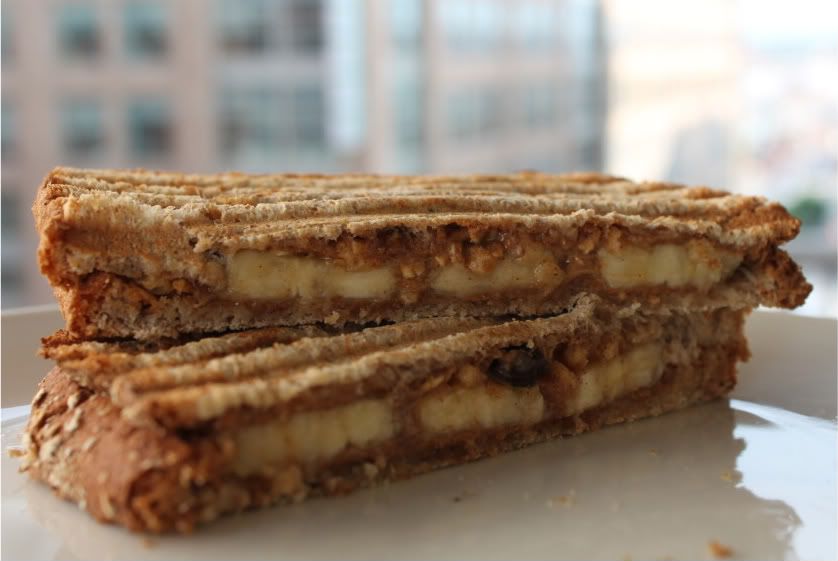 Eventually, I brought myself back to reality and put together an iced coffee to enjoy on my walk to work.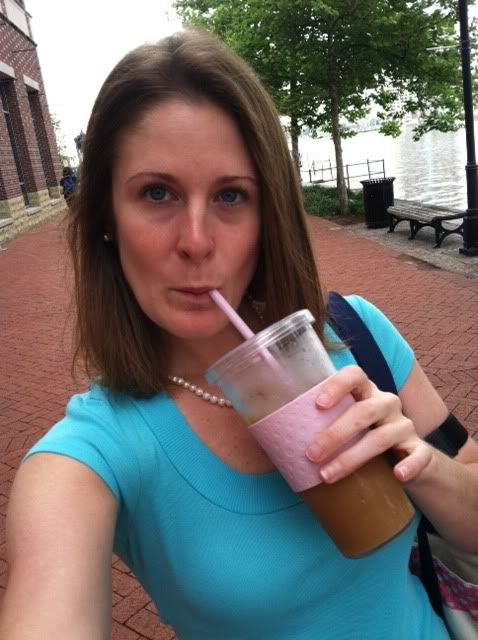 Between an awesome yoga workout and an amazing breakfast, I really set the bar high for the rest of the day!
I hope everyone else's Friday has started off great!!!
Question:
What were your initial thoughts about yoga?  Did you think it was challenging?  What did you go into it expecting and did it meet those expectations?