Day two in OKC and we have a new addiction.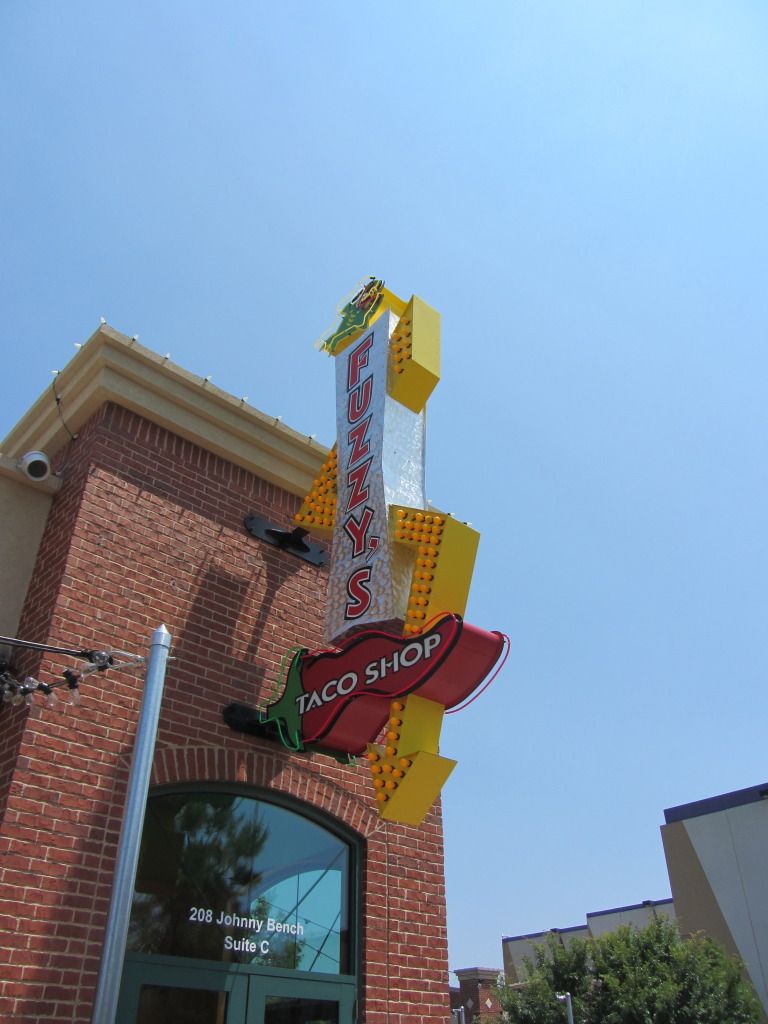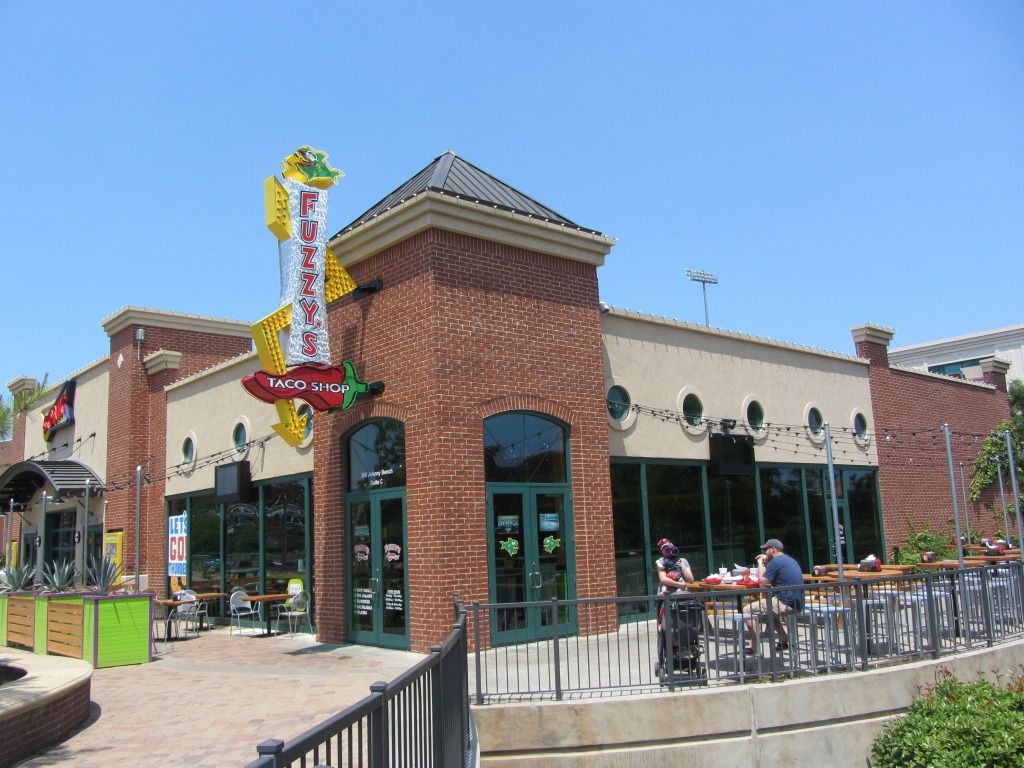 It's literally across the street from the stadium here and is situated with other restaurants right on the canal.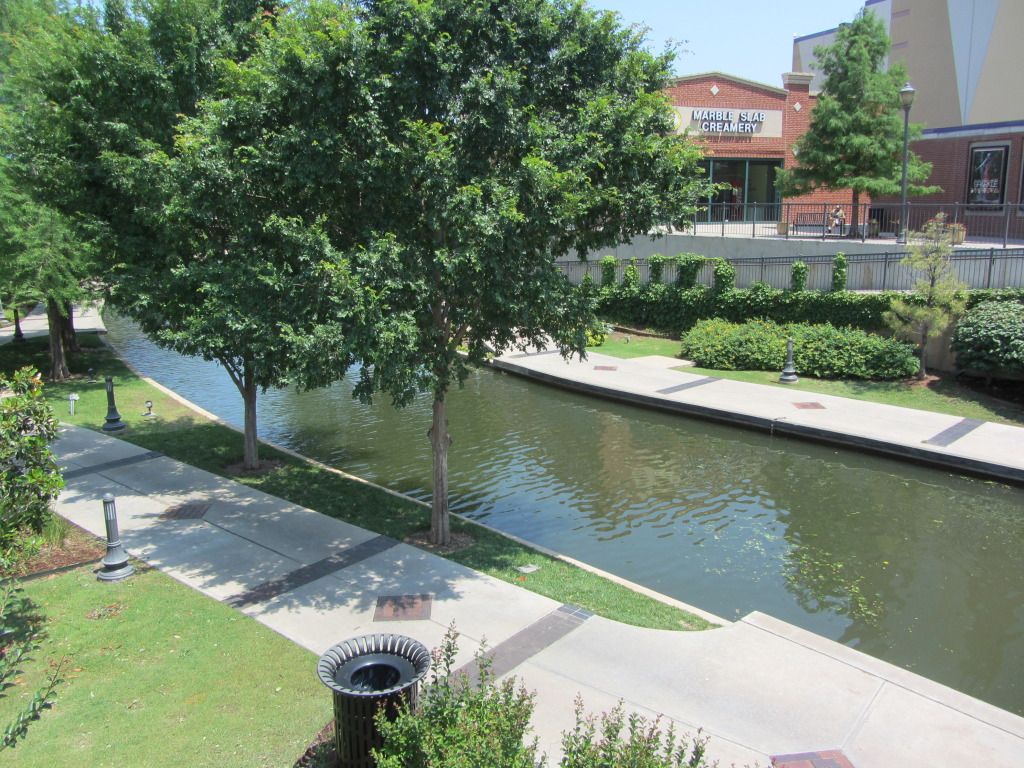 I spy a Marble Slab Creamery peeking out from behind the trees!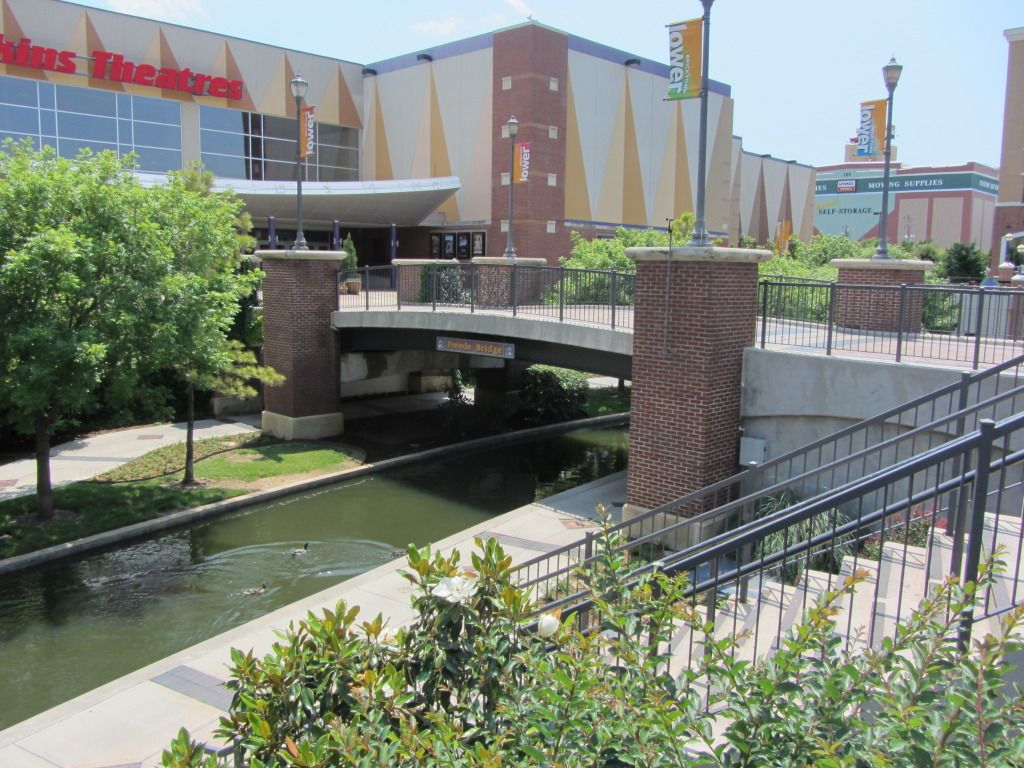 The menu is full of your typical Mexican options: tacos, burritos, quesadillas, salads, etc. You chose your protein, your shell and then "fuzz" up your entrée with toppings.
I went with a grilled shrimp taco which was topped with tomato, lettuce, cilantro and feta cheese. I was thrown off by mixing in the Greek with my Mexican in the cheese but it added a nice flavor twist.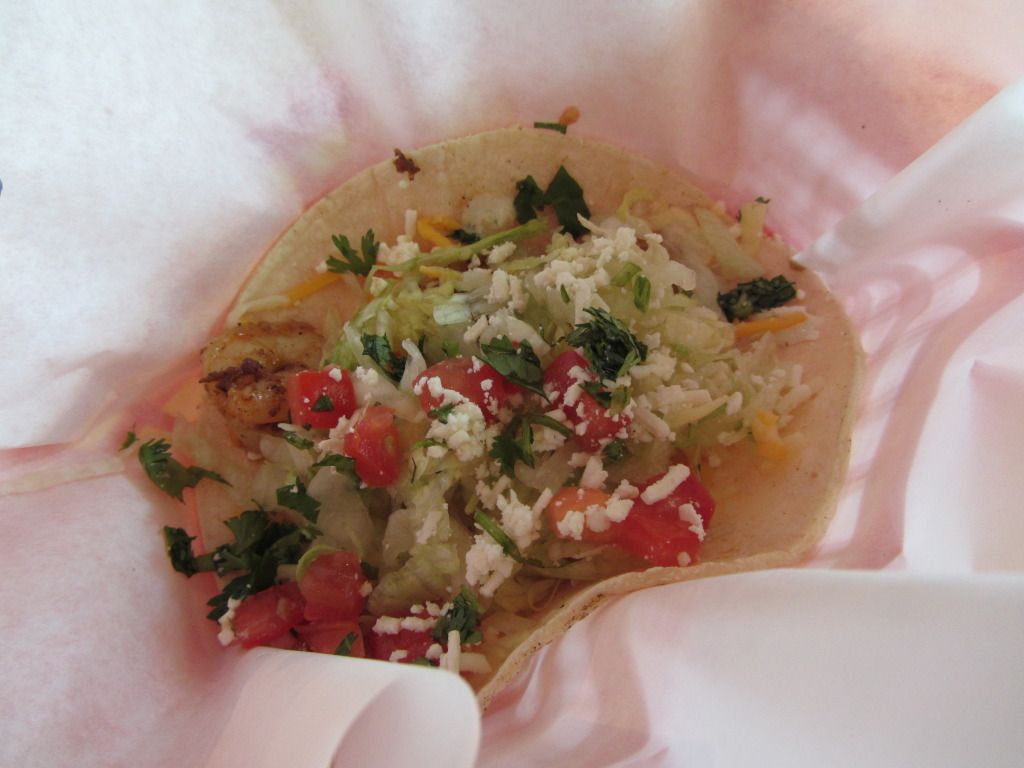 While Brian opted for a burrito bowl (surprise!), which was served to him in a gigantic mixing bowl!
We ordered a side of queso and salsa to try and as a word of advice, be careful on ordering your chips and dips. We could have fed a small family with the amount we were given!  Well, until I got my hands on them that is…
Once you place your order at the front counter, you can pick up your "appetizers" immediately from the kitchen window.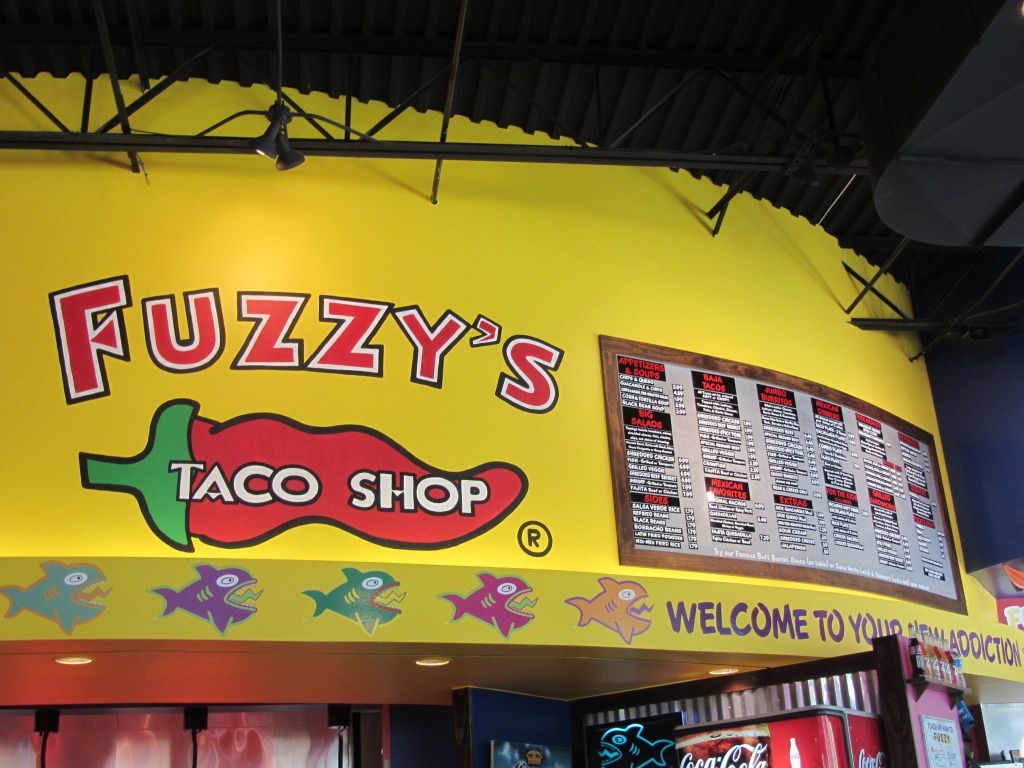 And then wait for your order number to be called for pick up as well.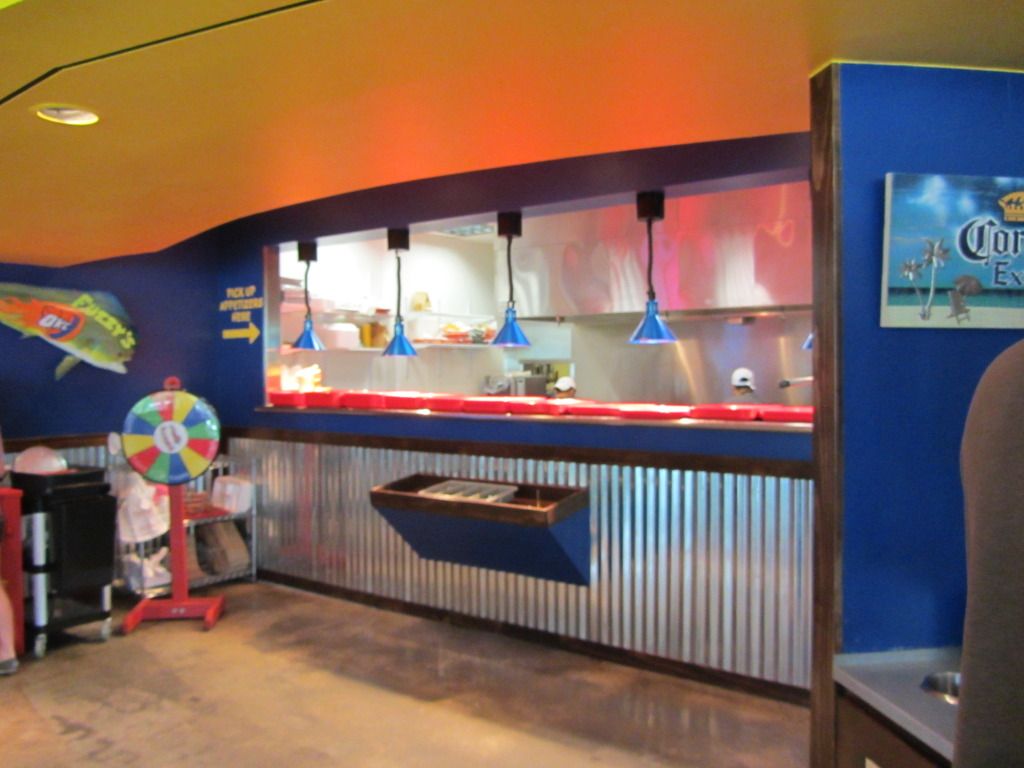 There is a large inside seating area, decorated with cool posters, painted fish and surfer themed.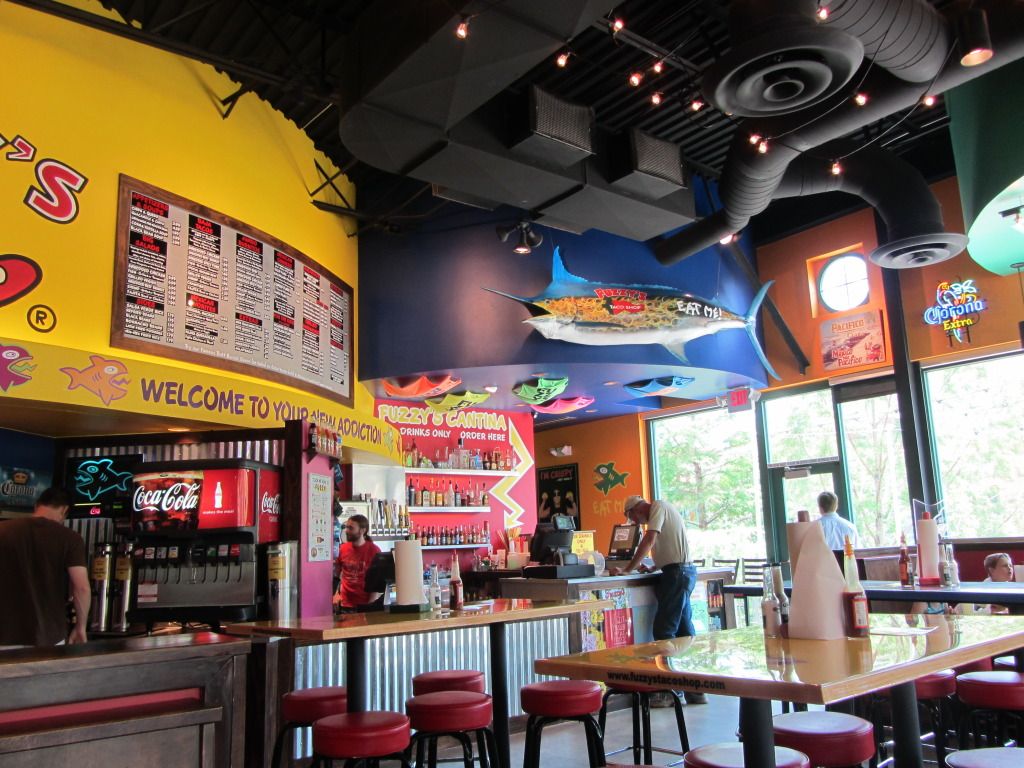 With additional outdoor seating as well.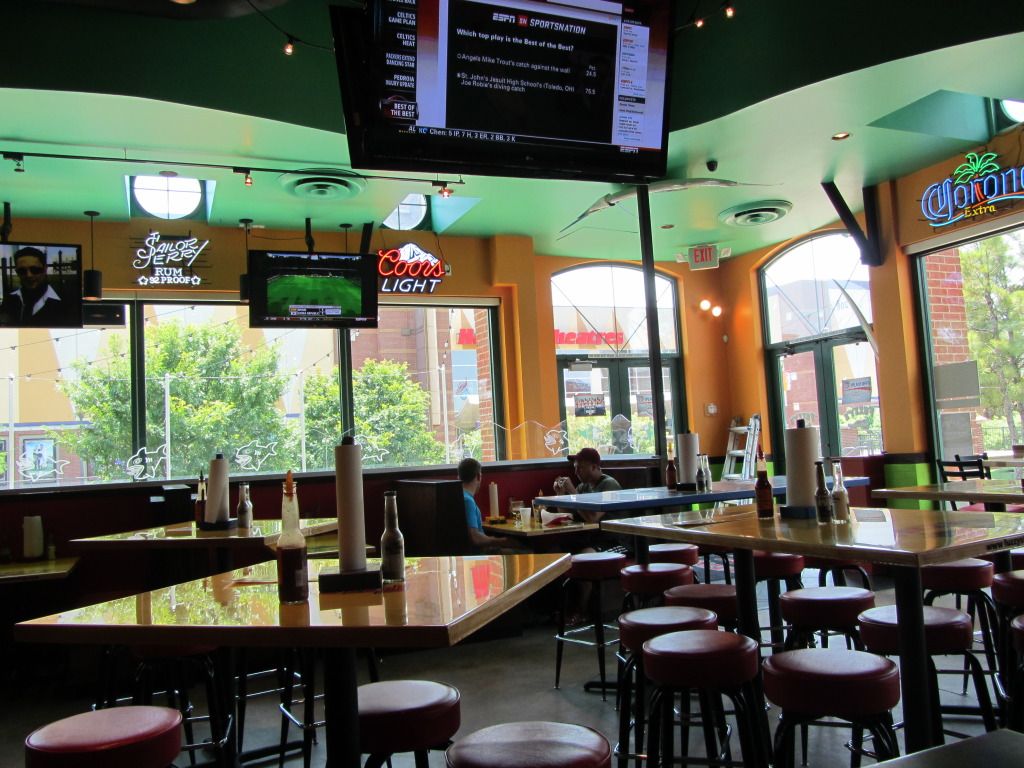 And in addition to the multitude of food options, they also have an abundant margarita, beer, tequila and specialty drink list.
That's only one portion of the hefty beverage menu. If Brian wasn't pitching tonight I would have definitely ordered an afternoon cocktail but instead we stuck to the fountain soda machine.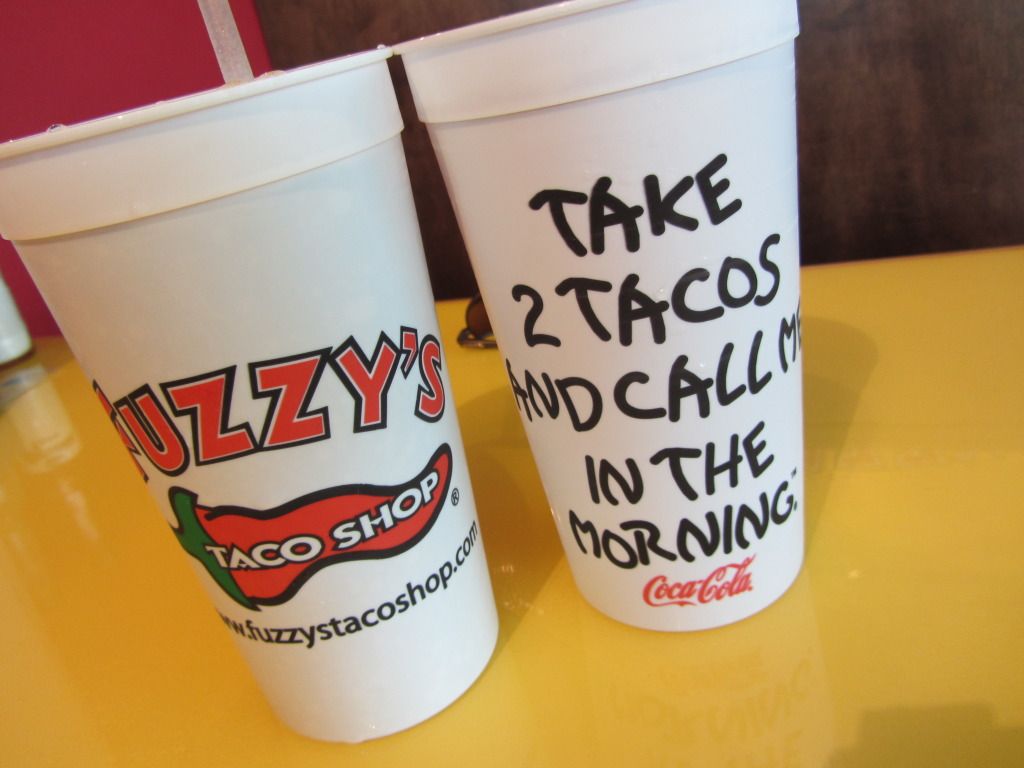 Reusable cups that are only $1.00 for refills when you bring them back on future visits – we will be taking advantage of that!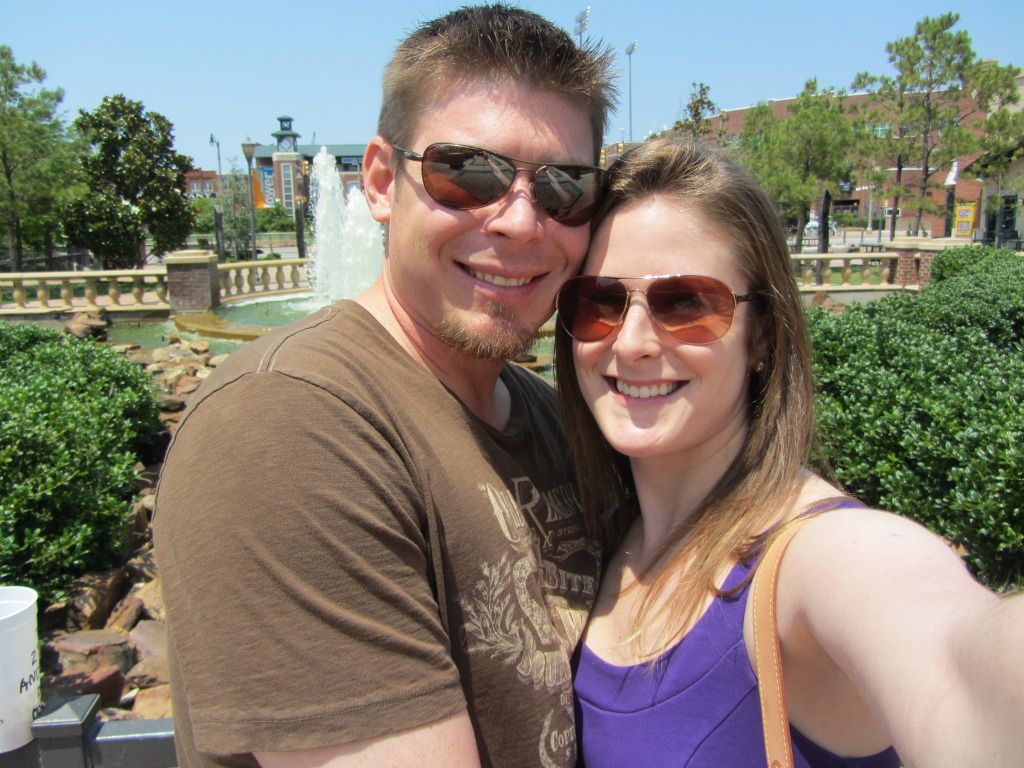 And look what else my little eyes spied on the walk back to the hotel…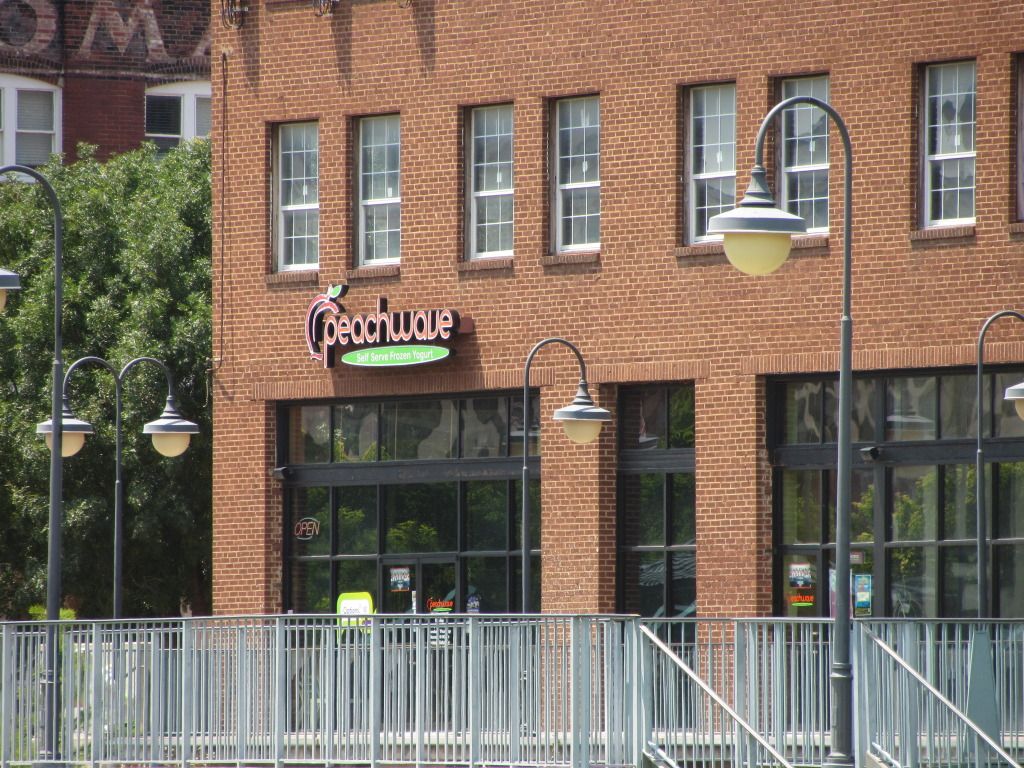 Self-serve frozen yogurt with in a stone's throw from where we are staying – wooohooo!
Question:
Feta cheese with Mexican or do you save it for Greek food?