After work today, I went to an informational meeting for running the Vegas Half Marathon with Team Challenge.

According to the Team Challenge website, the organization is:
"the Crohn's & Colitis Foundation's endurance training and fundraising program. Through Team Challenge, you can run or walk 13.1 miles or train for a triathlon or cycling event while helping to find a cure for Crohn's disease and ulcerative colitis, two chronic and often debilitating digestive diseases that impact 1.4 million Americans."
I've already signed up for the Vegas Half Marathon and will be running it regardless of if I participate as part of the Team Challenge team or not but I figured learning more about the program and the organization couldn't hurt.
Over the past few years I have come to learn of more people in my life with Crohn's disease and colitis, including many bloggers that I have come to follow over the short time I have been a part of the blogging community.
Seeing and hearing how painful these diseases can be and how they seriously affect the everyday lives of many people, I don't see any downside in joining in the fight to raise money and awareness to help find a cure.  Not to mention, I think training and running the race with a team would be so fun!  You can't beat in race support from those who are participating for the same cause as you.
Dinner
After the meeting, I came home and put together a quick salad for dinner.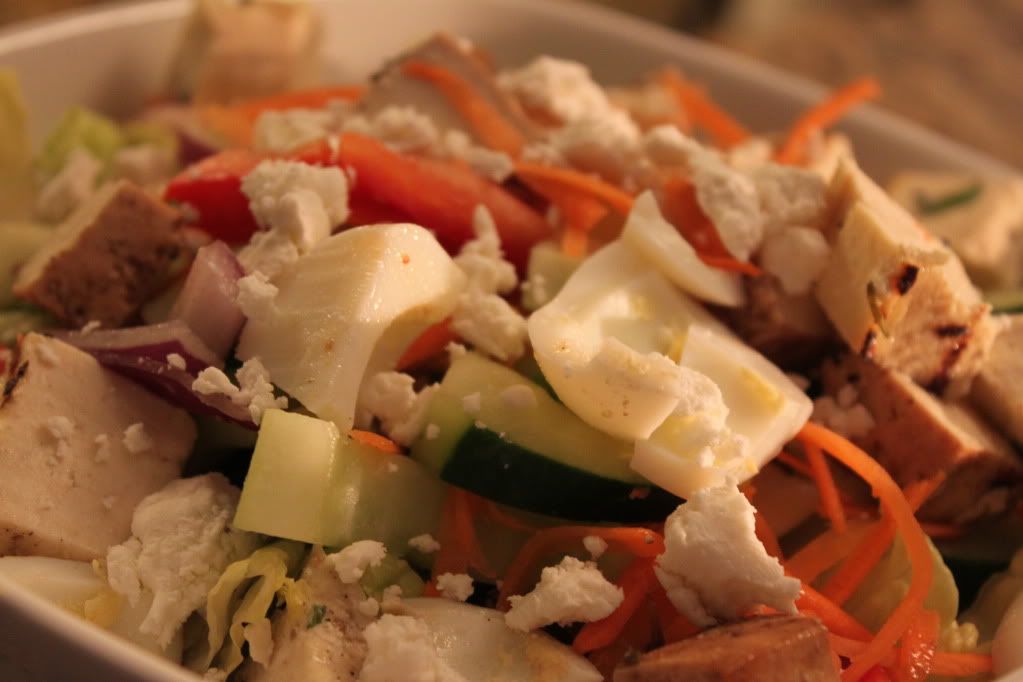 Lots of romaine lettuce and veggies were in the mix!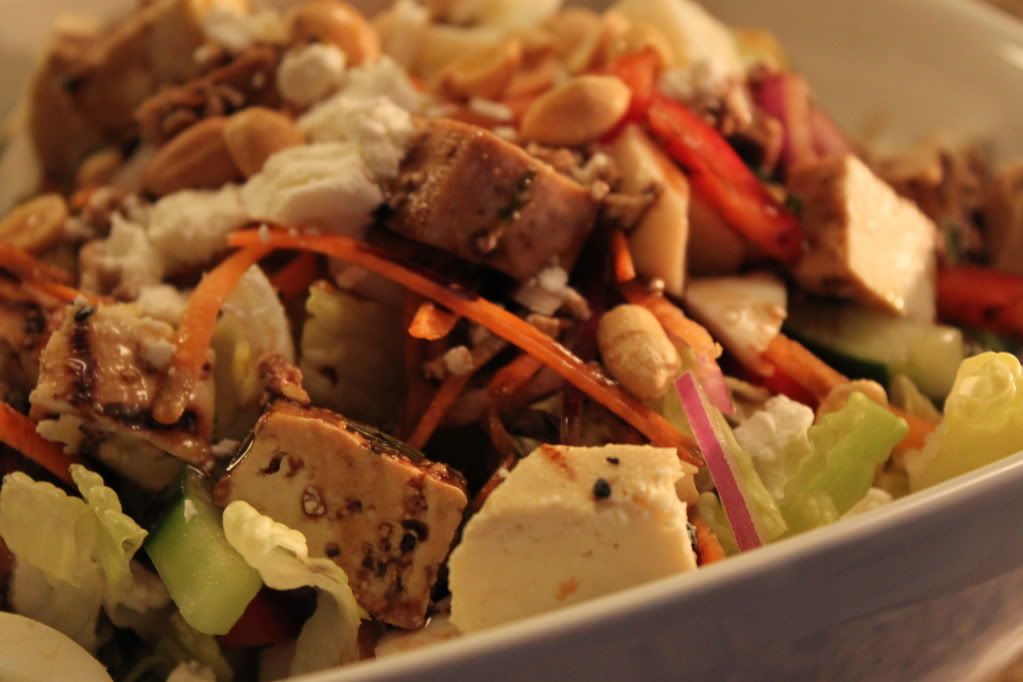 Carrots, onion, peppers, cucumbers, eggs, tofu, goat cheese and nuts were the prime ingredients and everything was topped off with olive oil and balsamic vinegar.
Fresh veggies definitely hit the spot! On the side I also had the rest of my mashed potatoes from yesterday that I couldn't seem to finish off with last night's dinner.
Now I'm on the couch watching a lot of baseball! The Orioles on TV and Brian's game on my laptop.  I'm hoping to call it an early night since I have plans to meet Meaghan for a 7-8 mile run at 5:45 tomorrow morning.  Yay for finally having another run with my running buddy!
Question:
Have you ever run a race with Team Challenge or Team in Training? Did you enjoy it? Pros/Cons?