Monday, April 23rd
Yes it is Monday and I am in rare form. Lookout world I do believe this is going to be my best week ever! Let me start the day in some sort of trouble! Yep while Grandma is brushing her teeth in the bathroom I am going to surprise her!
Surprise her I did! I was laying on her newly made bed ready to greet her when she comes out. I have run circles around her bed and made pretty designs on the bedspread. She is gonna love how I redesigned her bed! Ewww I guess I was wrong!
So now she is trying to get me off her bed. I'm not going down without a fight!!! I don't think this is a good idea she doesn't look too smiley faced! The rest of the day I couldn't do anything right and I really don't want to BORE you with the details.
Tuesday, April 24th & Wednesday, April 25th
These are two days that I spent most of my time in Time-out. I'm sure you can just imagine what I did to deserve Time-out. I didn't even get to go to my place of employment.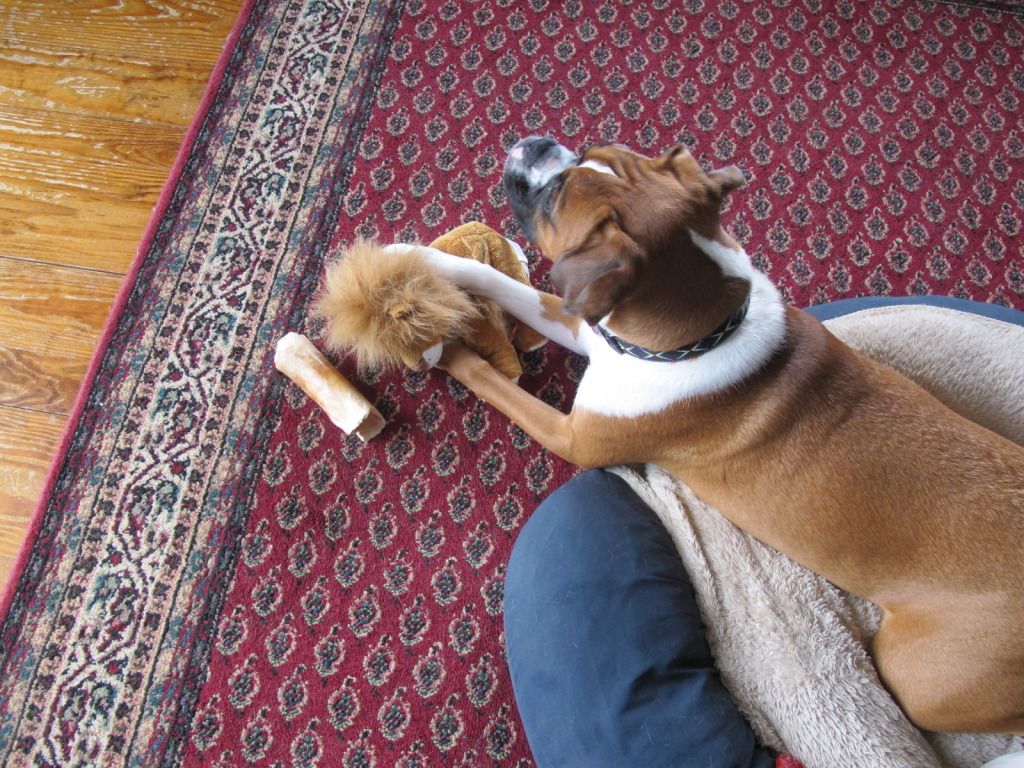 Thursday, April 26th
Okay today I am going to try my best to be a good Telli Boy I am going to stick real close to my guy Uncle Wulfe just to see if I can get out of the DOG House!
No pun intended! I do not like time out!! And I have been spending a lot of time in time out! So today I will devise a plan to just get back on the good side of everyone!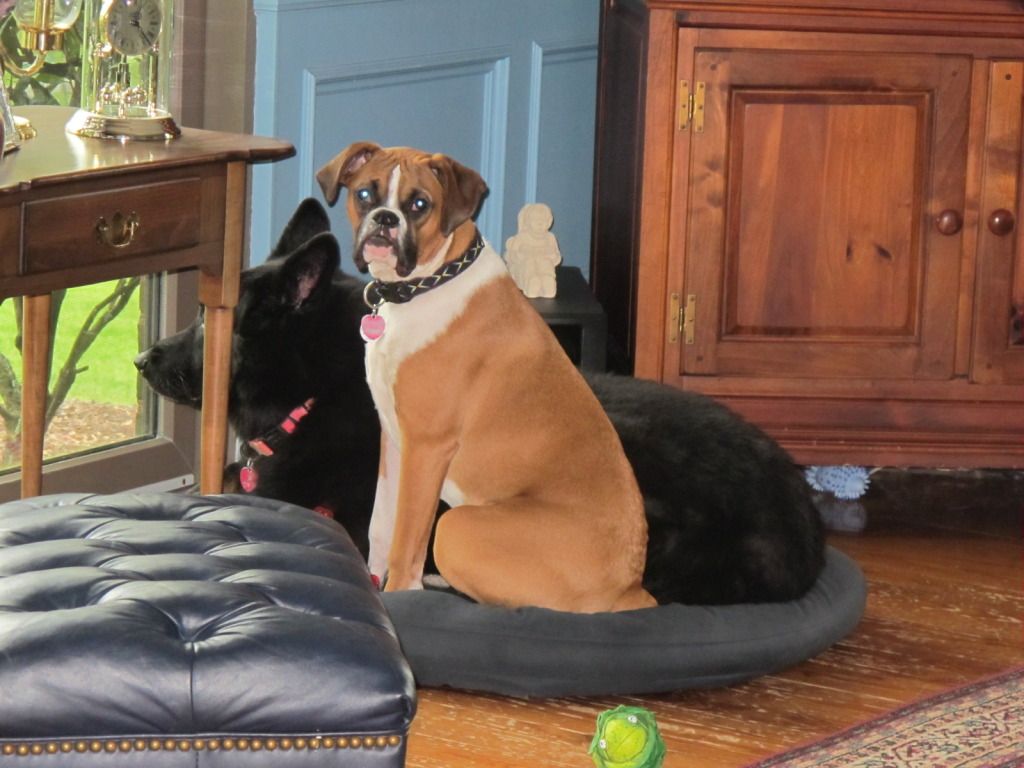 What's a little guy to do! I just want to have fun!
Friday, April 27th
I did so much better today and Grandma was even smiling at me when she put this green bag on the table. This is the kind of bags Grandma brings goodies from the food store. I really want to see what is in it but I know that I am not supposed to put my front paws of the table.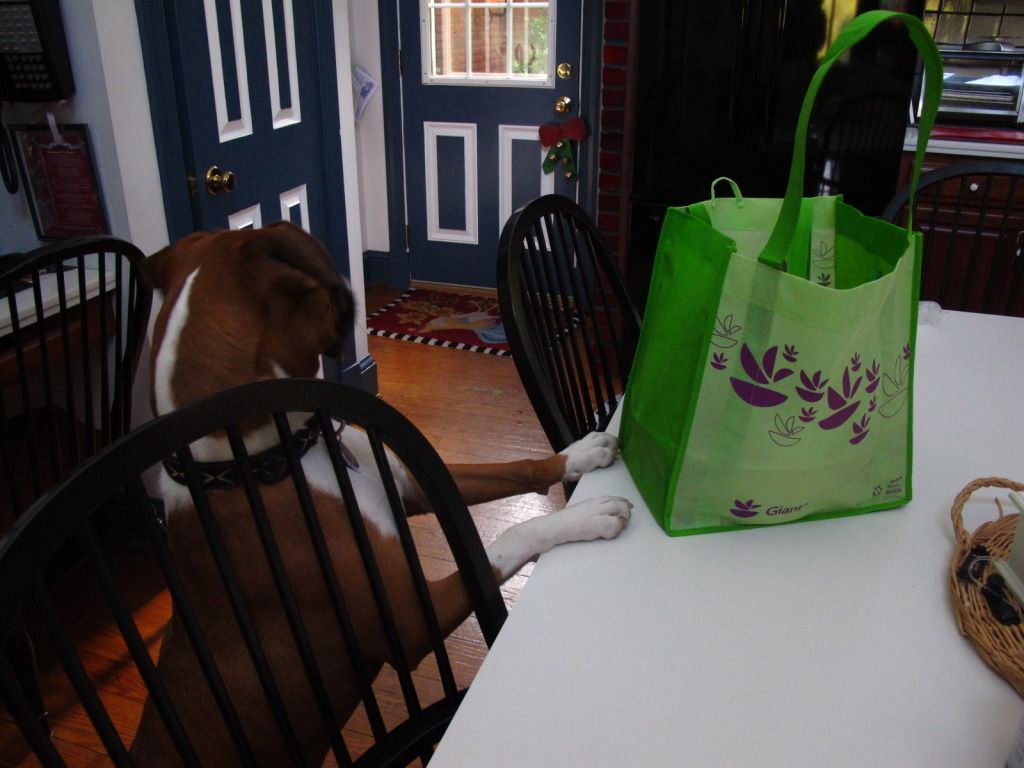 What to do? What to do?
So…I put my paws up on the table and then I look around for anybody to catch me. It looks like the coast is clear.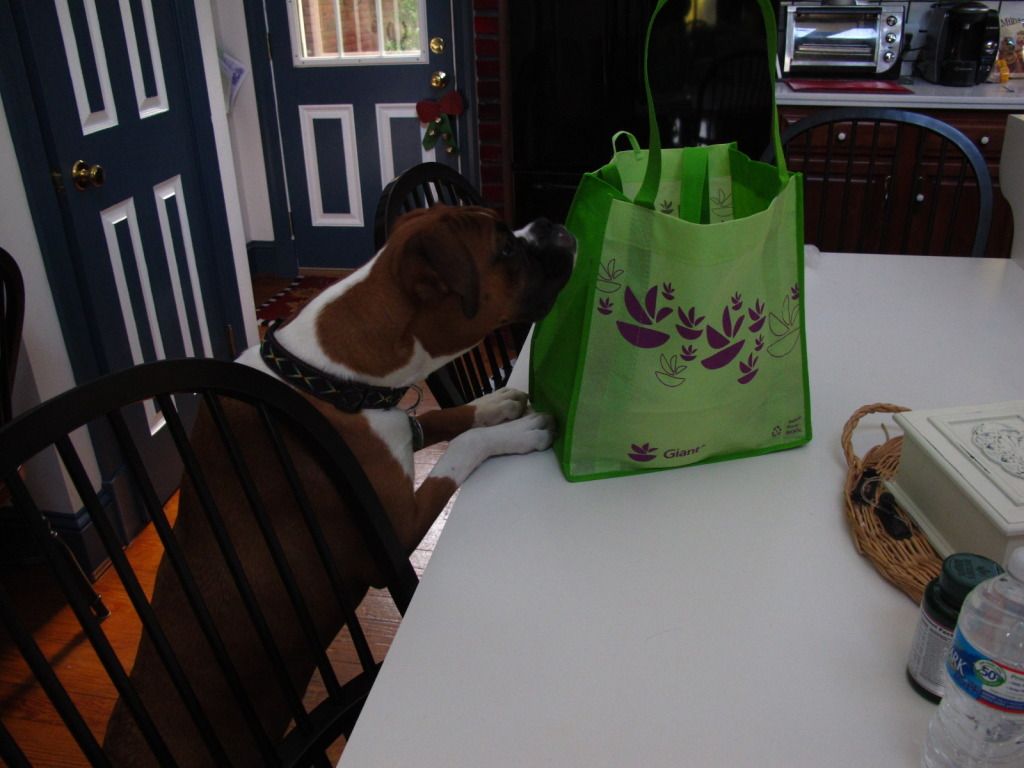 So I start to sniff the green bag. It smells like Telli food and Telli Toys.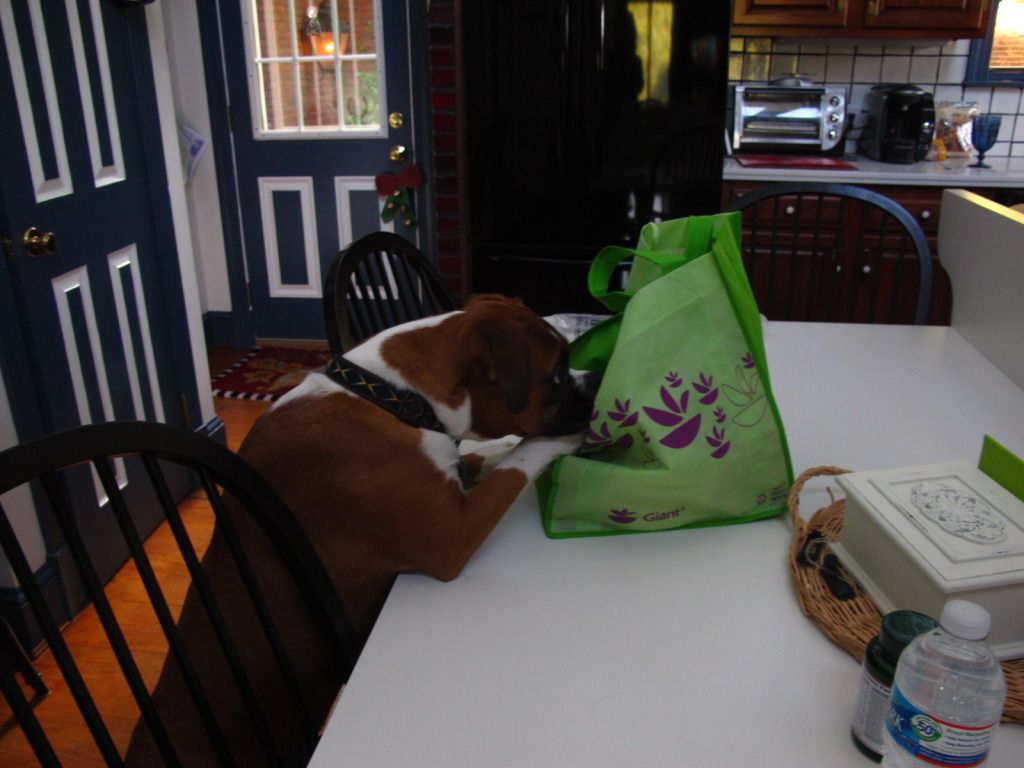 What the heck and then I hear it. There is a house on wheels in the driveway and I missed it coming in because I was being all nosey. Oh no I forgot to bark and let Big Mike and Grandma someone is coming. Do you think they will be mad at Telli? I jump down and tear as fast as my little legs will carry me to the game room moving glass wall. Oh my! Oh my! I start jumping at the wall. I wish it would get out of my way because it's Aunt Jeremy and Uncle Shane! Yes! Yes! Yes! I will get out of here! I get on my harness and leash. After I do Aunt Jeremy picks up the green bag! We don't need the green bag! Oh yes we do!!! Sleepover at Aunt Jeremy and Uncle Shane's!!!!!
Sunday, April 29th
Yesterday I spent my day being a lazy boy. I slept most of the day Aunt Jeremy and Uncle sure can play hard. I wonder if they also learned that in college? Today was more training with the sticks with flags. I am getting pretty good at staying away from the place that makes me jump high. Today I decide I will venture further in the field behind the barn. I am a big brave hunter and I want to get to the storage yard for Big Mike's and Grandma' Company. I keep looking back at Grandma and Big Mike. They are so far away they couldn't get here in time to stop me. Ha Ha, they are too slow! Grandma is calling me saying I don't think you want to go there Telli. What the heck does she know? I don't need her to tell me what I can and cannot do! I lift my head and my stub of a tail is standing straight up in the air. I am going over that short wall come heck or high water! UGH!!!!! NOTT!!!! WOW! POW! Up in the air I fly and when I hit the ground I am running across the field full speed ahead to Grandma and Big Mike! Big Mike says, "I told you he wouldn't cross the line!"