Monday, April 30th
Today is a busy day I am helping Grandma make Spaghetti sauce for a lot of people I think she said it will be about 125 people. We will be cooking sauce all week! Good that will give me some extra alone time for new adventures.
I start my day with staking claim to the seat pad that belongs on the chair in the game room.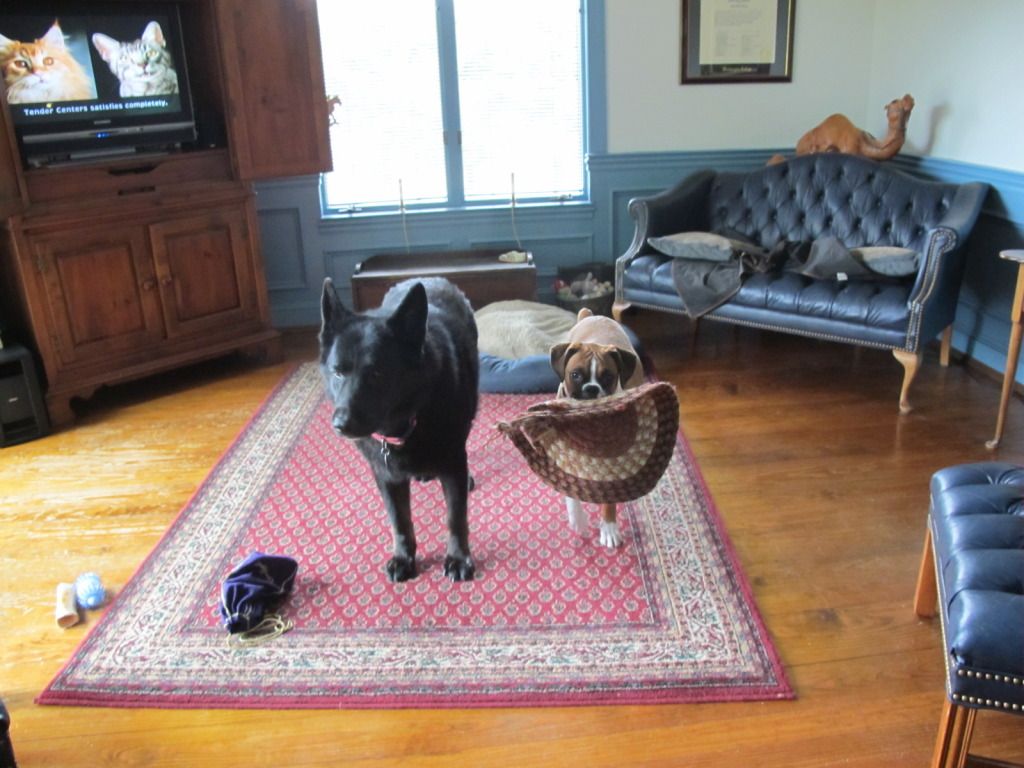 It also doubles as my Halo. It's not too shiny as a matter of fact it's kinda dull. Does that mean I'm not a perfect little angel? Well maybe I'm not YET! Give a guy a chance!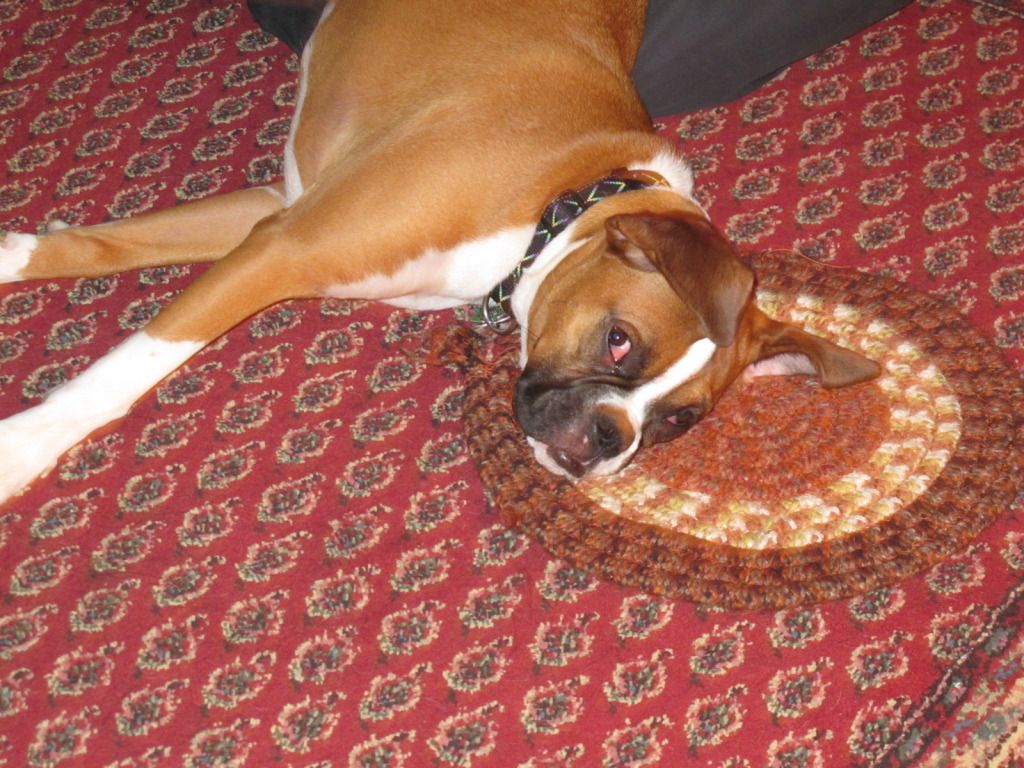 While Grandma was busy cooking, I was busy dancing on her bed!
Then I tried to tear apart my bed. This is how I look now when I am caught eating my bed. First I freeze and I keep real still like one of Grandma's little people.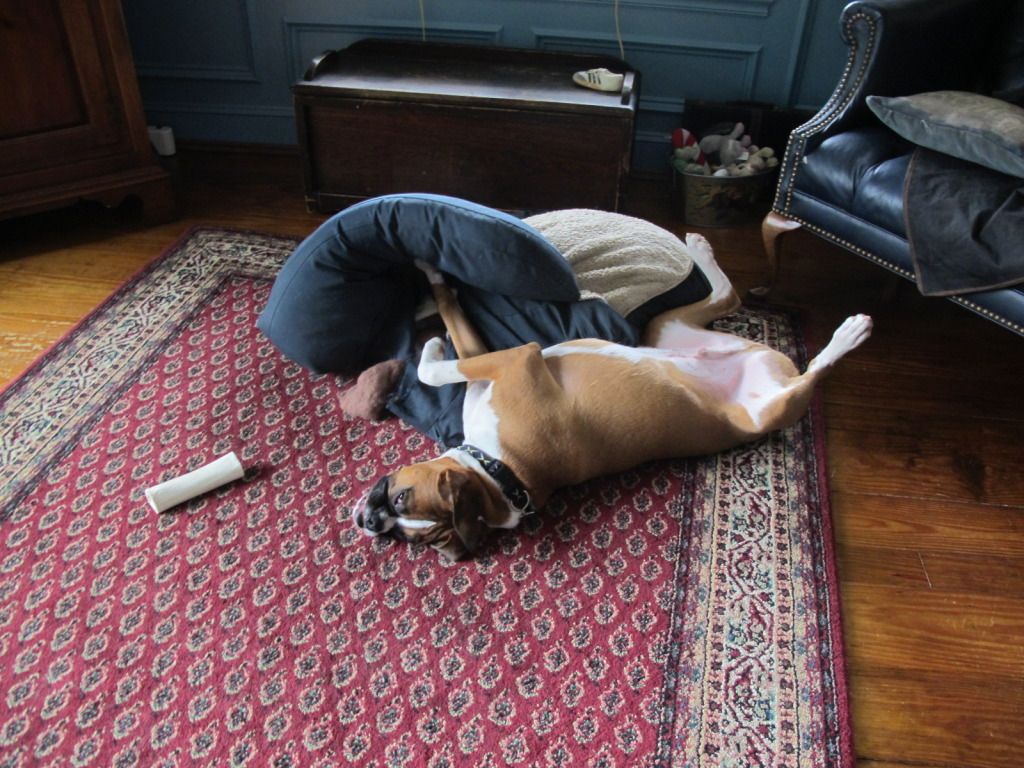 Then I take a peek to see if she is still there.
Then I sorta roll over like I am doing some of Mommy's abs exercises.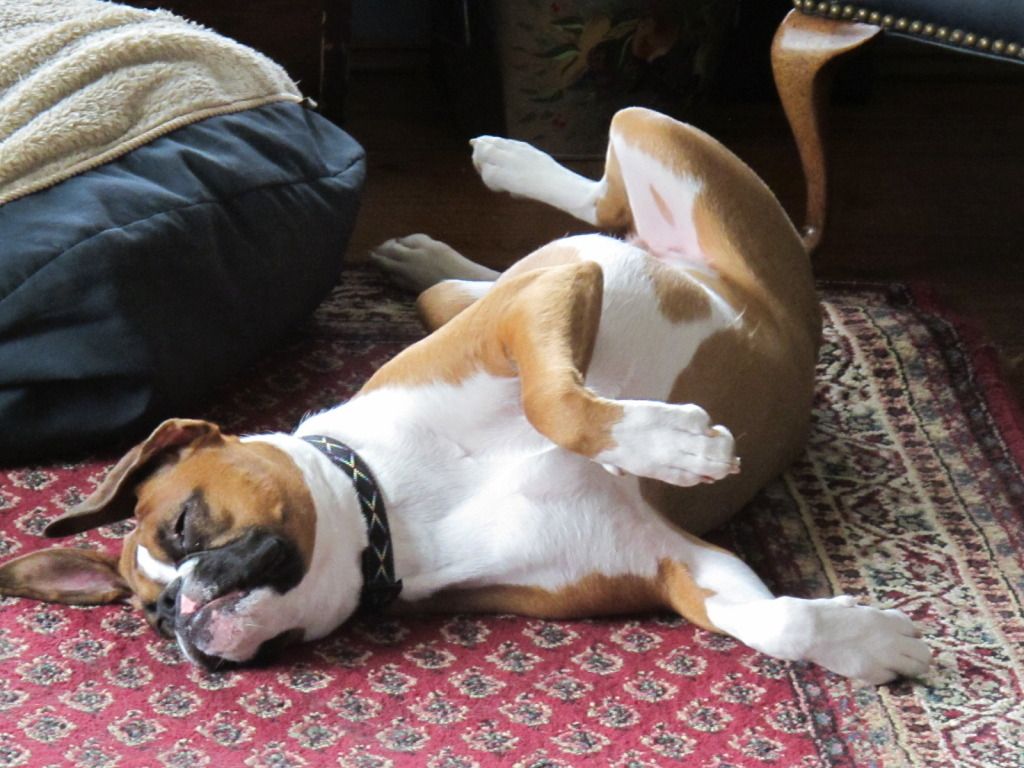 Then I fake sleeping! Pretty smart huh!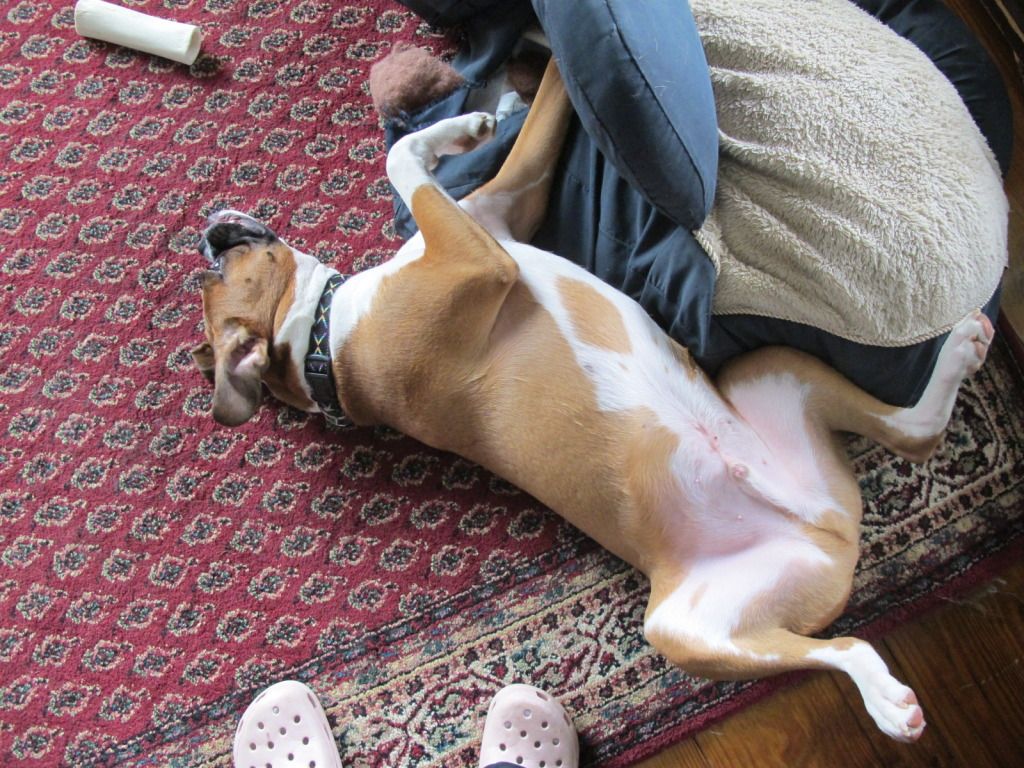 When Grandma finished putting the sauce in the pots we went upstairs to clean.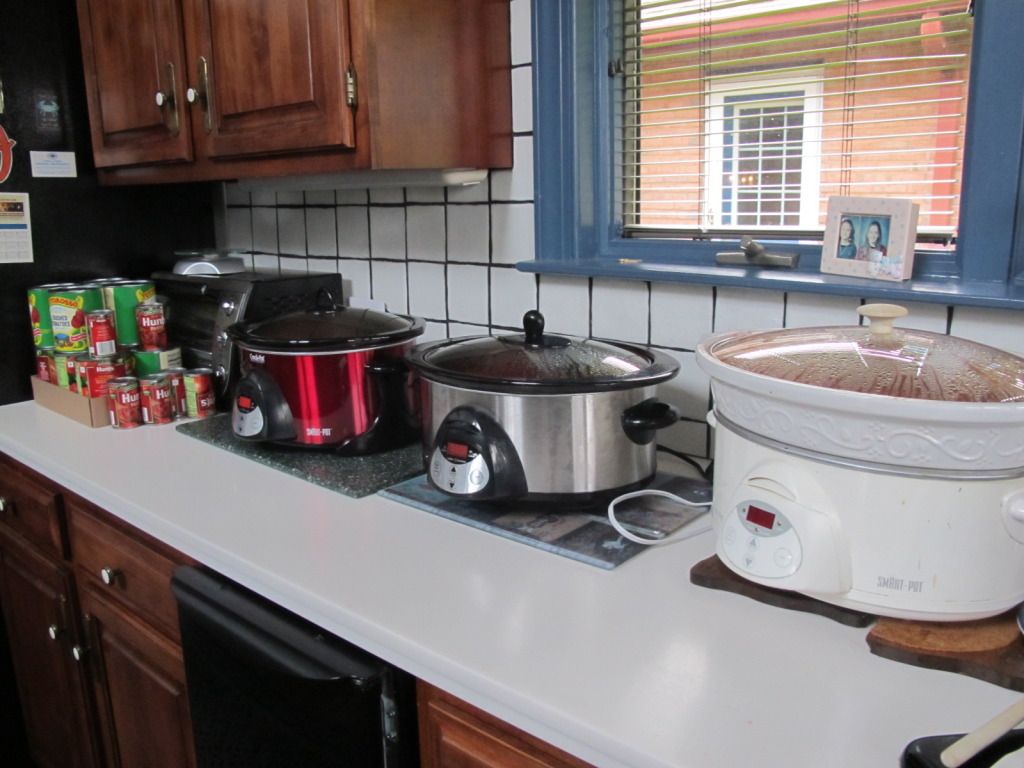 While Grandma was busy sucking the floors in Mommy's room I took off running like a bat out of you know where. I should have known I wouldn't get away with my little caper. I should have played with the floor sucker a little more. Anyways I took off down the stairs across the foyer into the game room and into my crate. Grandma's eyes, the ones in the back of her head, saw me and she was right behind me. Yes I have the singing dog in my crate singing away!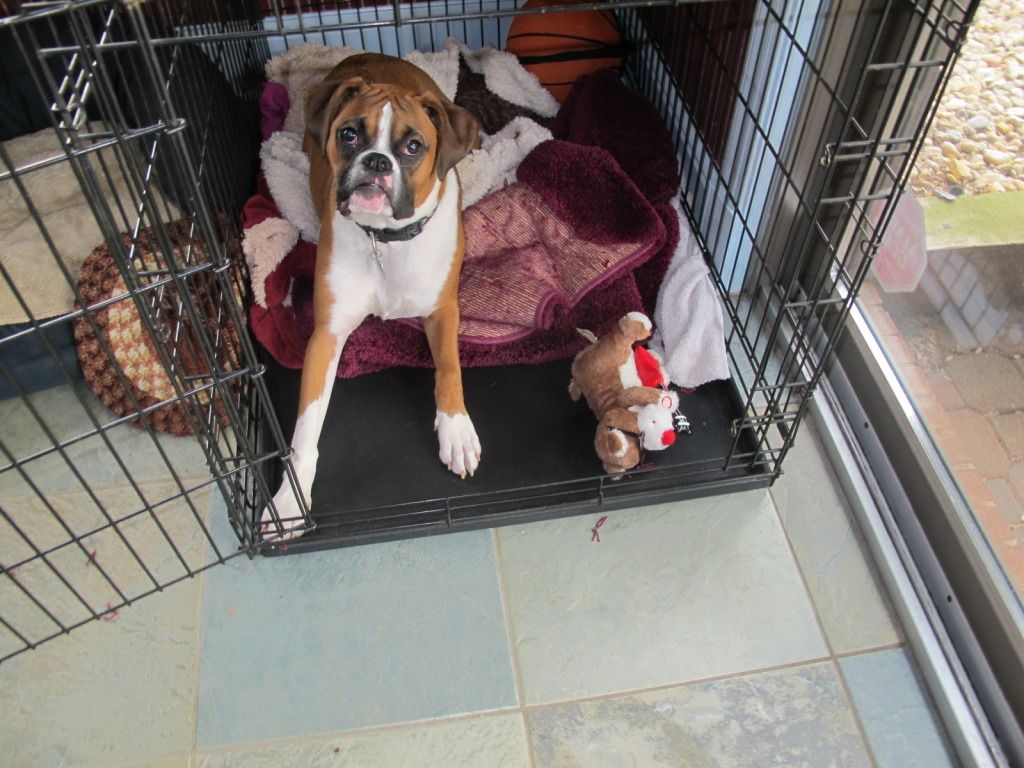 Caught again!
Tuesday, May 1st
A new month and a new sheet on the wall counting the days for Mommy! Yikes how many of these guys do we need. Today has been a little rough for me! I went out in the field behind the barn and decided to explore another part of the field. This time Grandma was calling me and I refused to listen. Mr. Larry came to watch what I would do. I double-dared Grandma to cross the fence where I saw a baby bear sitting up earlier. Grandma said it was a groundhog. He sorta looks like the bear that sat in the kitchen that I have claimed as my own! I have something to say about the bear later. I wanted to add him to my collection. Grandma said "No Telli, he has very sharp teeth!" I was going in after him just like a big game hunter! I should have had on my safari helmet because it happened again. Zap! Pow! Wow! And up in the air I go and I hit the ground running back to the circle where Mr. Larry is waiting to give me sympathy! I love Mr. Larry!
The bear in the kitchen has a nice pullover jacket. I should say had but anyways when I first came he Grandma put the jacket on me when it was cold outside before I had my coat. Look at me in the bear's jacket. Aren't I adorable?!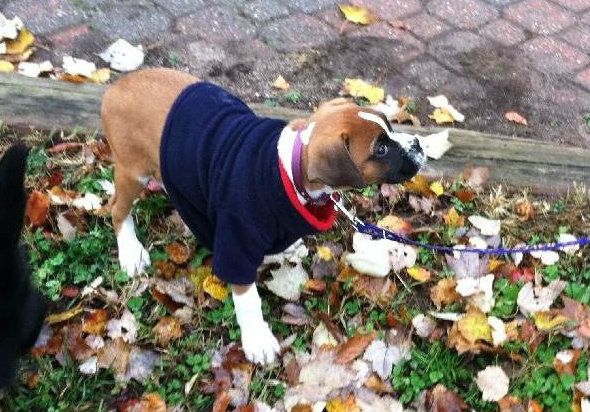 Now look at me in the jacket today I look like I have bat wings! I am so handsome and soooo BIG!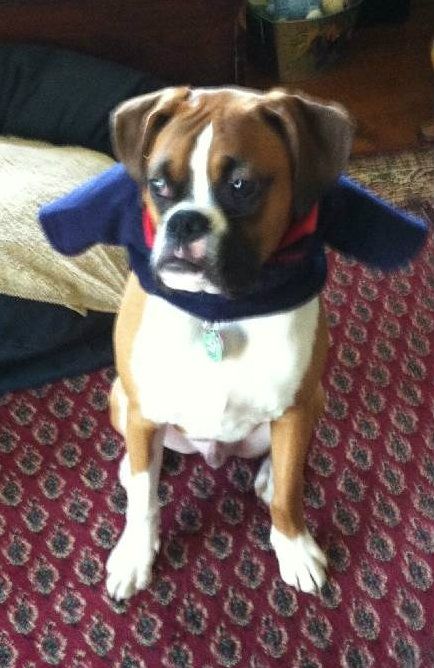 Grandma was busy in the kitchen and I was busy in the den. I was watching the something on the window. I kept whining for it to come to me. Grandma thought I had to go outside so I thought "Why NOT?" so I go outside any chance I get because I love to run like the wind! When we come back in I go into the den and then something was on the moving glass wall. It make a weird sound and I didn't like it so I decided to use my stink bug skills to eat it. Whoa! Whoa!! Ouch! Yap! Jump up and down Telli!!! What was that? Grandma comes running and say "No Telli that is a giant bee Do not eat bees they will sting you!"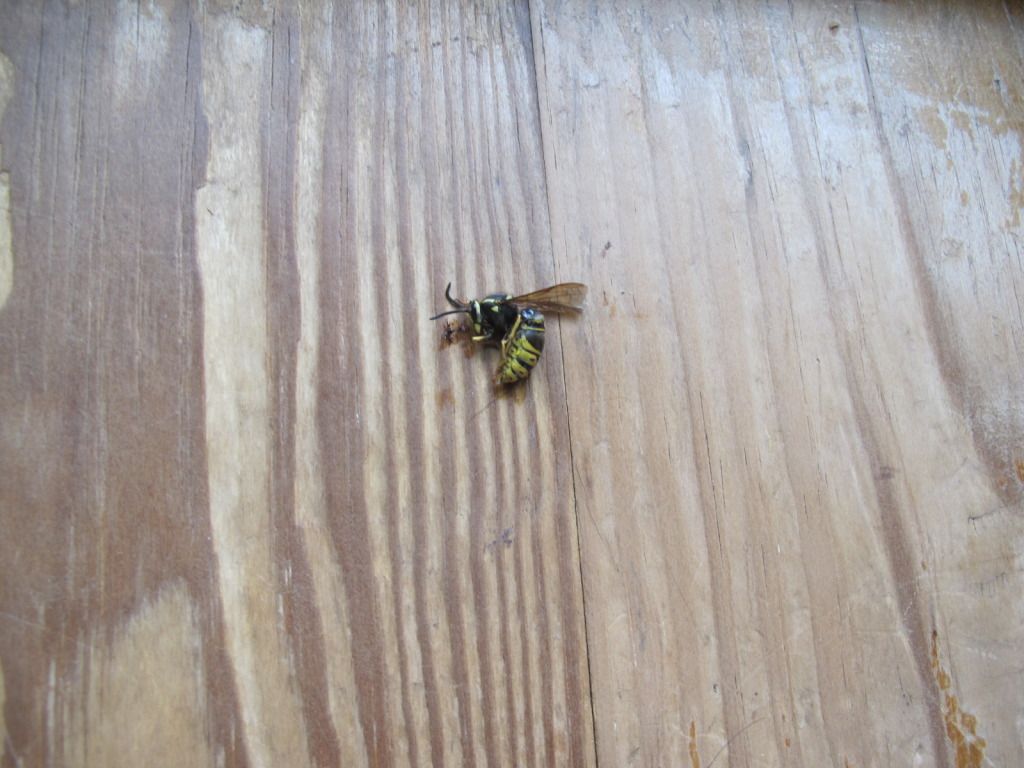 Now she tells me! Sting me? That bee has my face feeling like the tick with the fire sticks! Yikes.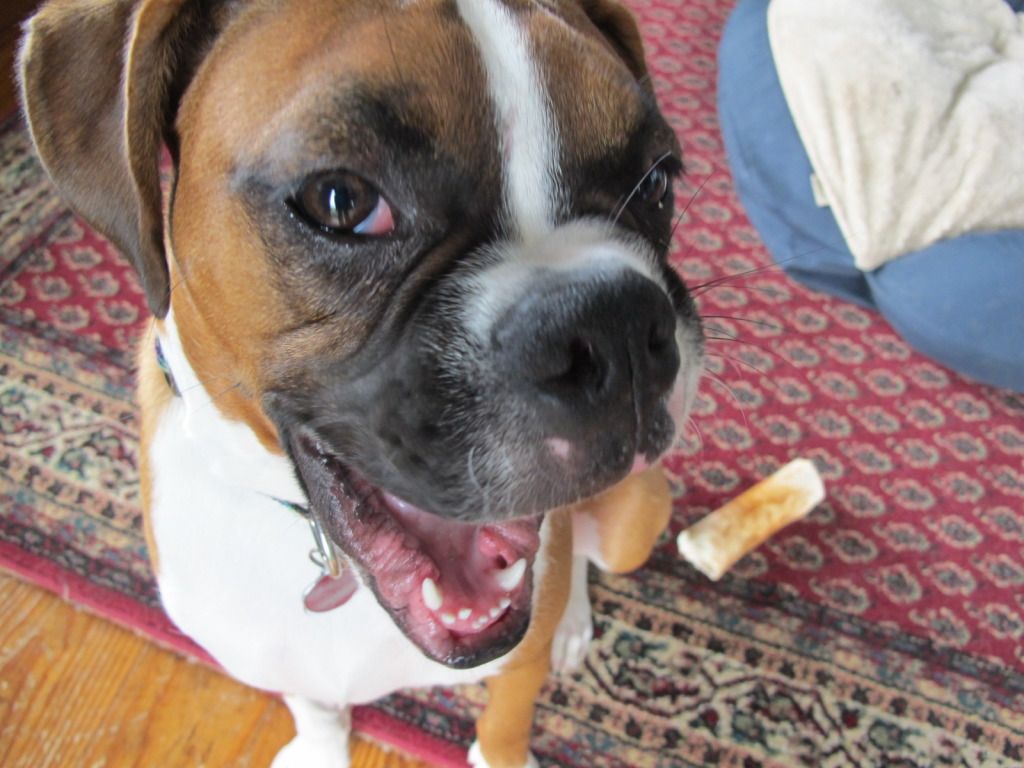 Grandma is nice to me and shares some of her yogurt with me! I really love, love, love yogurt!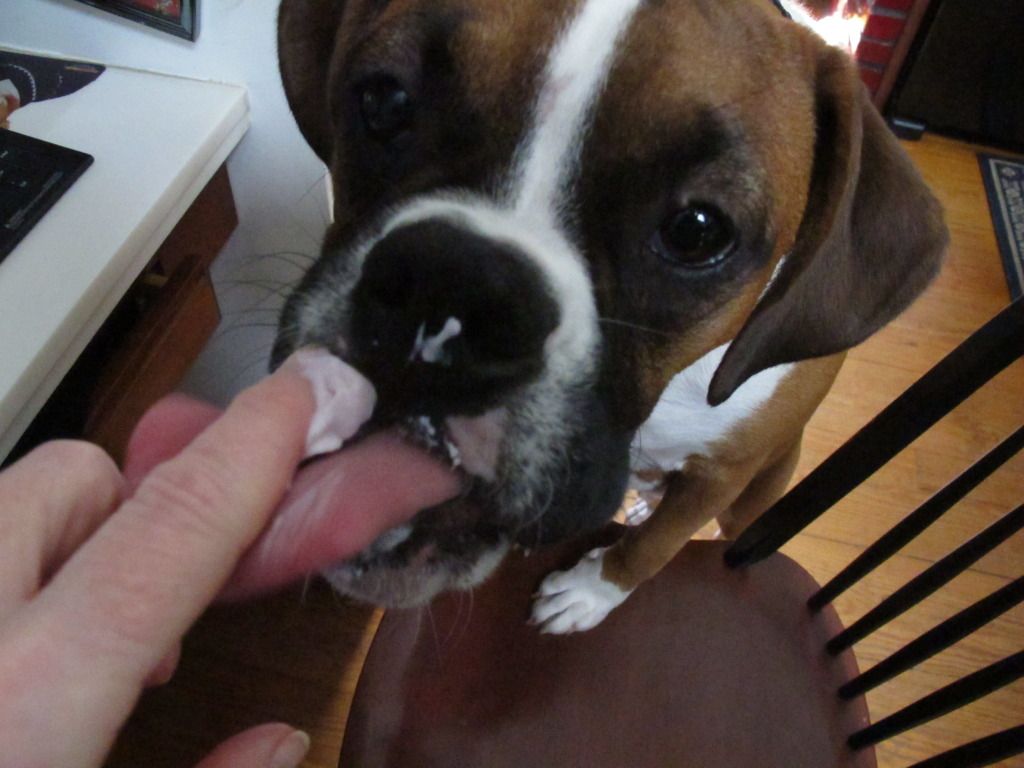 And there is one other thing that I want to share with you – I finally got to see a picture of my new Uncle that lives with my grandparents in the South now! Just look at the cute little fella!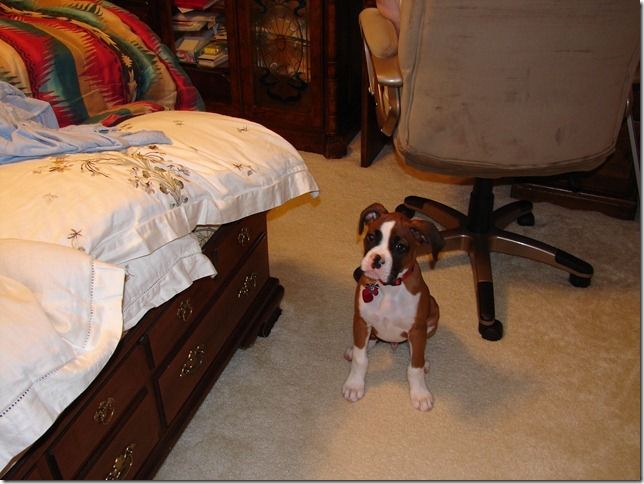 He's definitely not big like Uncle Wulfe but I think I like having an uncle that is smaller than me…I can't wait to meet him and show him who is boss!