Wednesday, May 2nd
Today is Wednesday, and I'm having a very difficult day. I know Aunt Katie is coming to spend the night…Hurray Company!!! Well you know when company comes that means grandma is going to be cleaning and that means Telli can get in trouble. I love to get in trouble, trouble, trouble! I think will I will start with irritating Wulfe. He looks like he doesn't feel so well today and he is laying on my bed. Let me try to bully him off mine. Just watch how I do it. First I show him a toy and then I sorta of push my way onto the bed.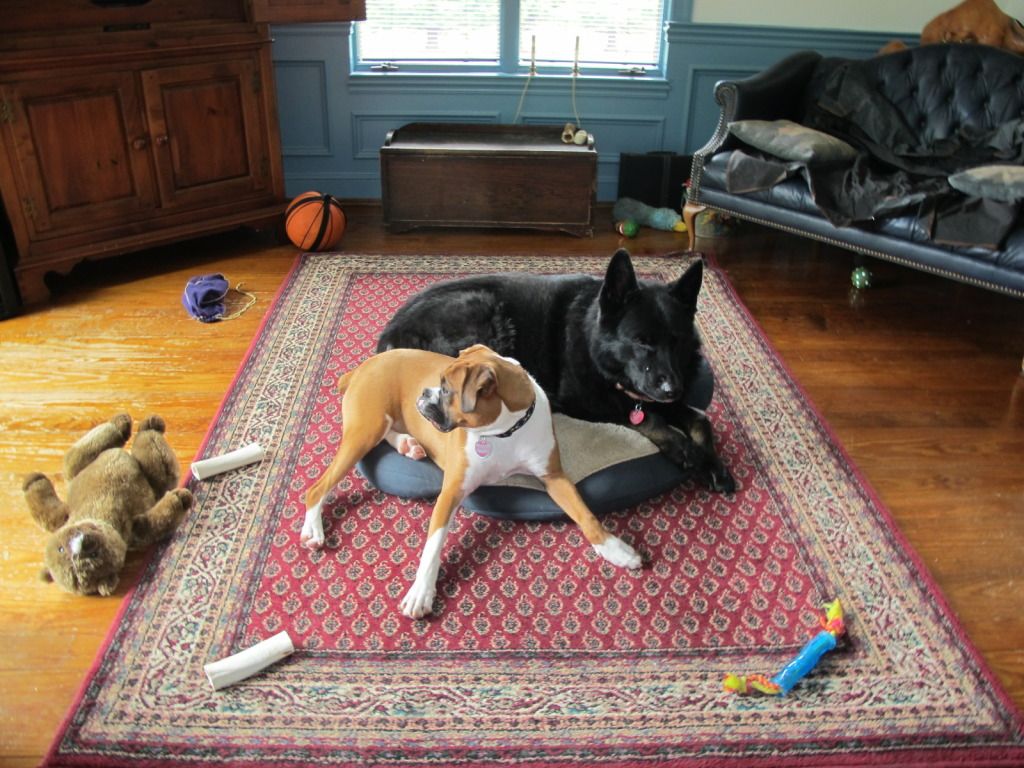 Then I stretch myself as far as I can.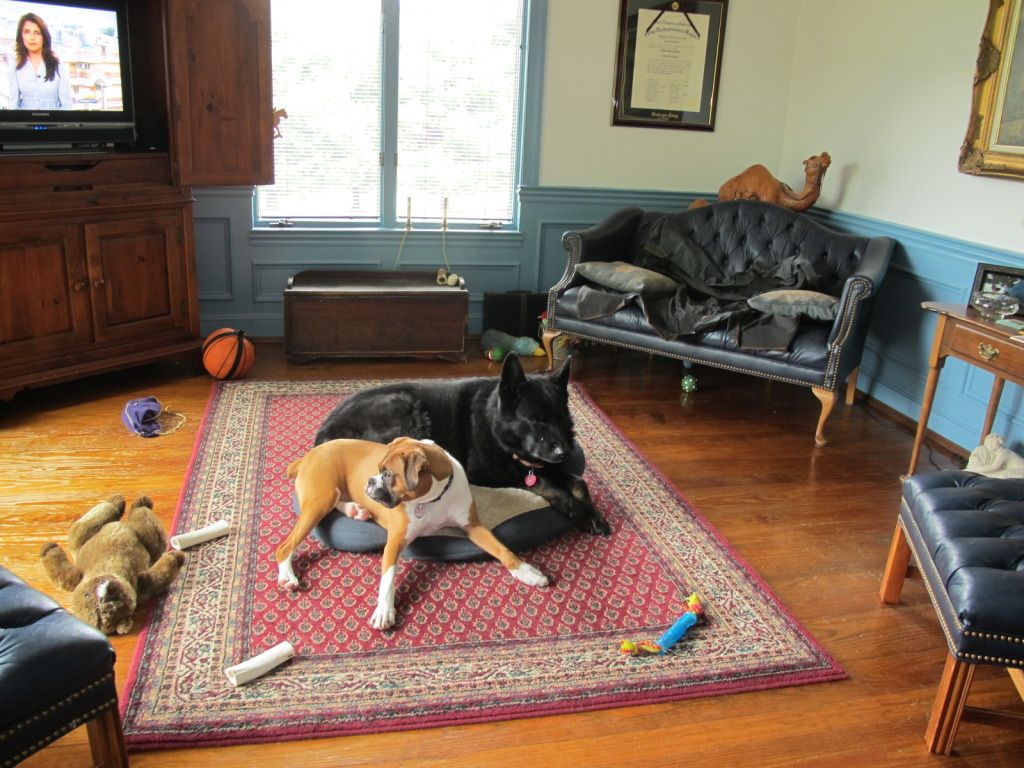 Then I scoot my cute little butt onto the bed and lay down.
Sometimes we at get into a screaming match and Grandma comes into the room and TRIES to correct me! I sit up defiantly and let her know I am above all the screaming stuff…that is for spoiled brats!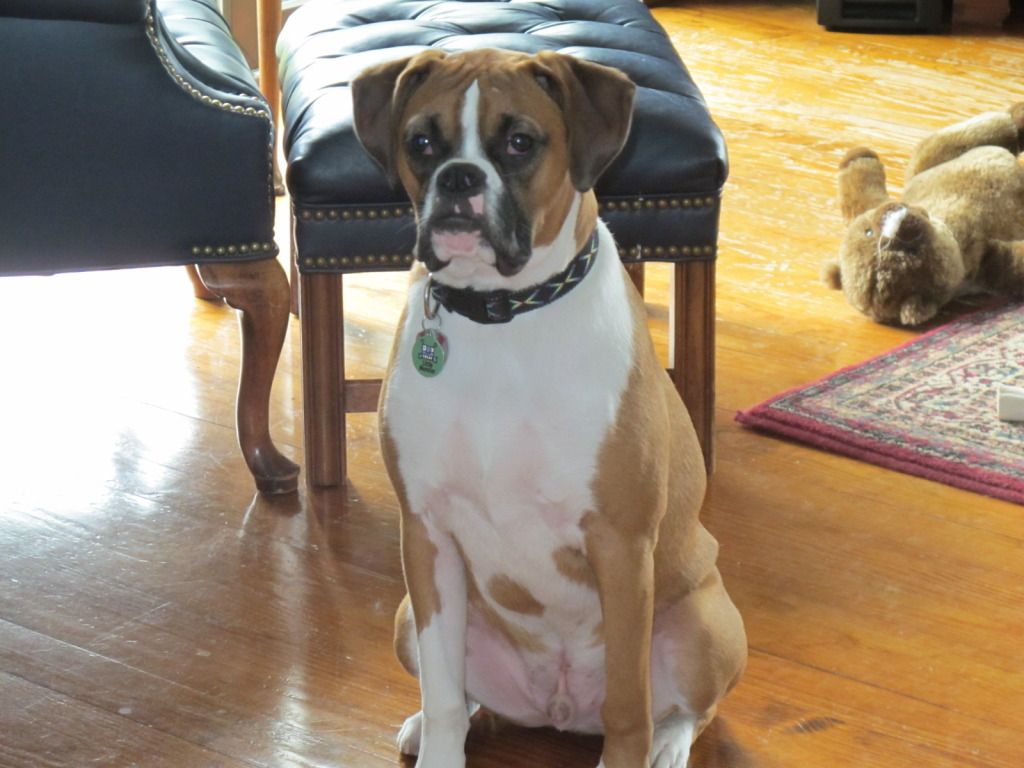 I am Telli and I am spoiled but I am no brat!!! And later in the day I choose to show grandma, I can open the door. I am getting so much better at this…Just watch!
Thursday, May 3rd
I told you that I love to eat vegetables and you know I also love to eat flowers. Especially the ones that grow Grandma's garden. They do not have to be in a garden for me to eat them. They can be in Grandma's house in a container of water and I can still get them.
They're really good when they are in water it makes them more juicy. I just stand up real tall on my back legs and put my front ones on the table and I grab them with my snaggle teeth!
I take off like the wind and I lay down in the foyer and begin to snack on my delicacy. As per usual I am caught in the act. Grandma takes the flowers away and replaced them in a container. When she goes on her merry way I returned to the kitchen and I steal the flowers again. But this time I was not as careful and I knocked over the water container and made a mess.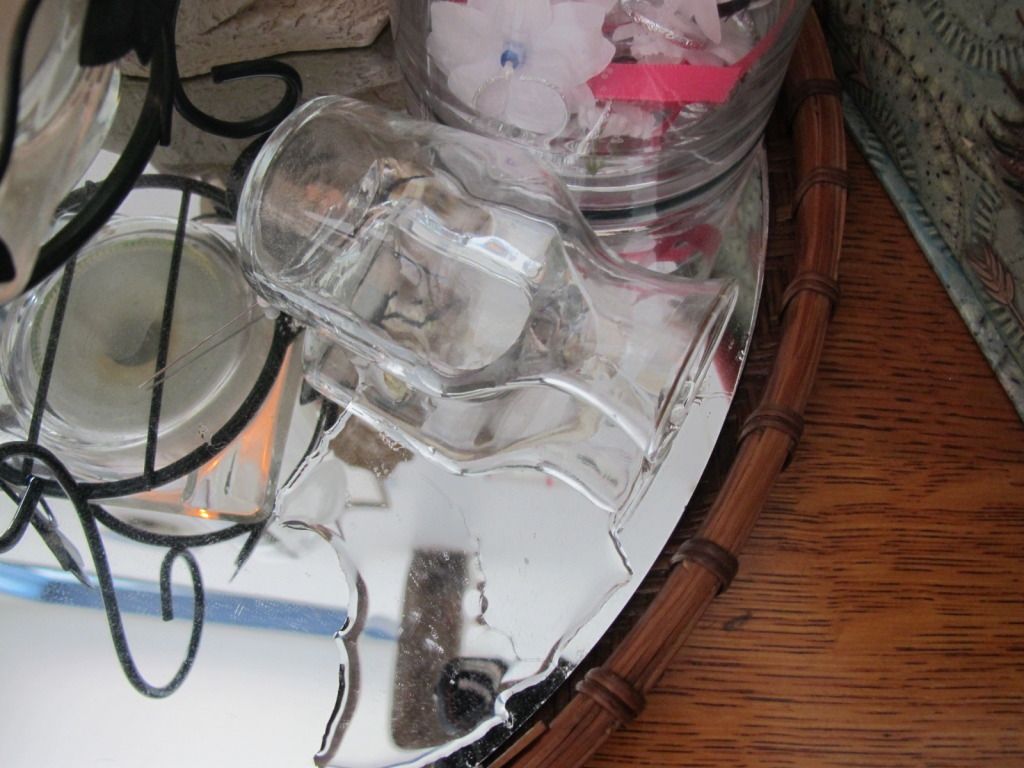 Not only did I make a mess I almost broke the vase and that is how I was caught. That stupid vase made and noise back when I knocked it over. That vase is not on my friend list now. When I was finished being read the riot act again I just decided I had enough I just passed out in Grandma's chair.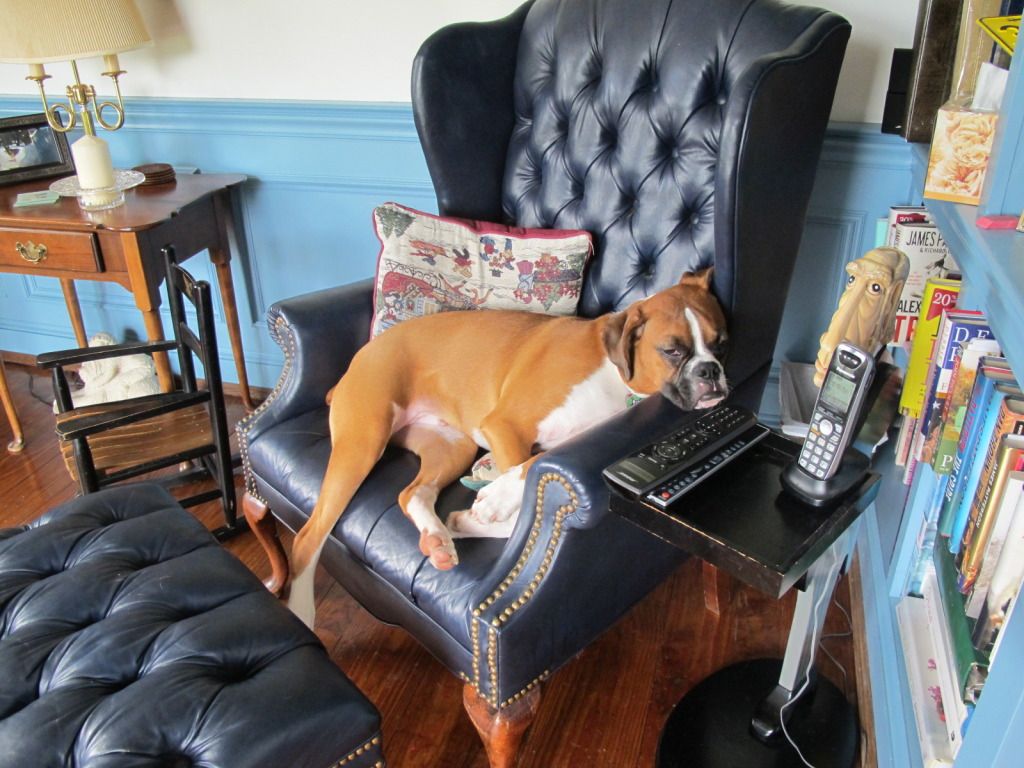 Now she will have to stand for the rest of the day!
Friday, May 4th
Today grandma is putting on my harness I guess I am going with Aunt Jeremy and Uncle Shane! YAY!!! Wait a minute Grandma is getting the keys for the house on wheels. I do not go with grandma with my harness on. Now we are getting into the house on wheels.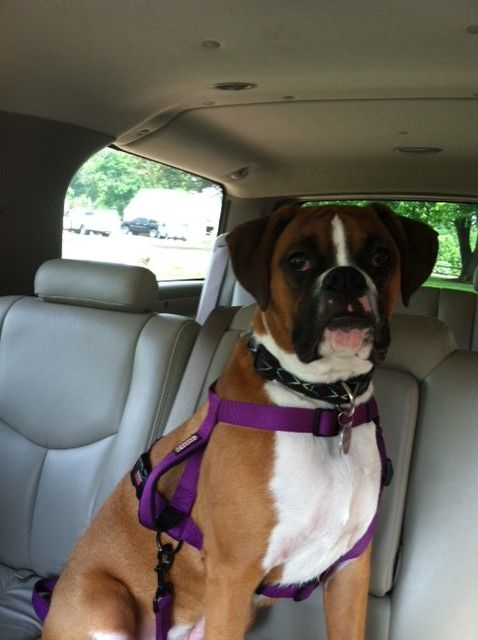 Why are we going to my place of employment with me dressed in my harness? Ohhhhh…here comes Sheila. Now she is sitting shotgun…that is not right that is Telli seat! Doesn't she know only Telli gets shotgun! Well maybe not today…We are going out the driveway and we're driving down the road…We are not going the way Aunt Jeremy takes me for our walks. Oh no now I need to go over my checklist to make sure I am going to be okay. No House, No boxes on wheels and No mention of Airplanes! Whew!!! I was sweating that one! Okay Grandma stops the house on wheels and gets out. Sheila gets out and then all I hear is BEEP_BEEP_BEEP_BEEP. Sheila is trying to get me out of the house on wheels. I am digging in with all four paws. Beep_Beep_Beep_Beep!
Okay so the Beeps stop and Sheila lifts me out onto the hard ground. Boy she is strong! We all go up to a glass wall and when we get there it goes away and then there is another one and we go up to it and it goes away. There they were rows of toys and treats!
Wow Telli heaven!!!! But I was a little leery.
I smell a rat! Oh my…there they are in turtle houses!! There were fish and ssssssnakes. Yikes why would Grandma bring me here after she said "Telli, do not go near snakes they will hurts you!" I am so confused!!!! Oh no here comes a big fluffy dog with a human! Yikes time to hide!!! Okay…Okay…I will be fine no panic attack please! We get our stuff put into plastic things and the Grandma is talking to the money lady. They are whispering and the I hear the room say real loud, "Barry to the front of the store!" Here come this guy and he is looking at me and talking to Grandma and Sheila. Now he is trying to give me treats. He is a stranger. I know I am not to take treats from strangers. Now Grandma is giving the leash to "Barry" and walking away. Oh no is she leaving me. Panic time! Here comes more four legged pals but I don't want to be pals.
I don't want the Barry guy to give me treats. I want my Daddy and Mommy! Then I see the dreaded words on the back of Barry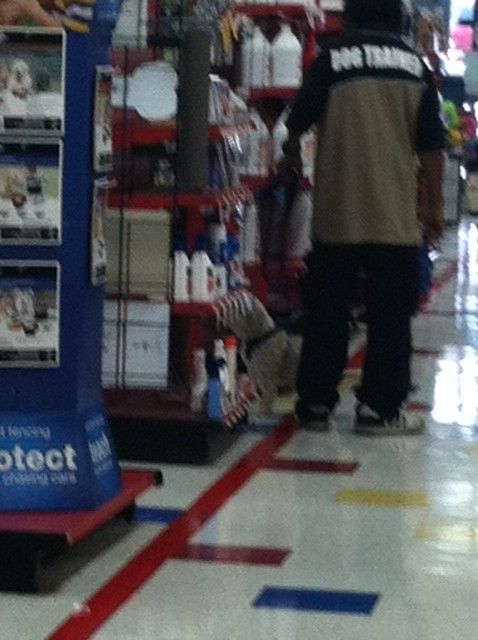 Yikes!!!!
Saturday, May 5th
I am in a bad mood since I saw the back of Barry. I will take it out on Wulfe today with a start of a screaming match!