Race #3 of the Runner's World Hat Trick on Sunday morning went just as well as races #1 and #2 on Saturday. I had a great time running the scenic, yet rather hilly, half marathon course and was able to reach my goal of finishing all three races with a pace of 9 minutes per mile or less.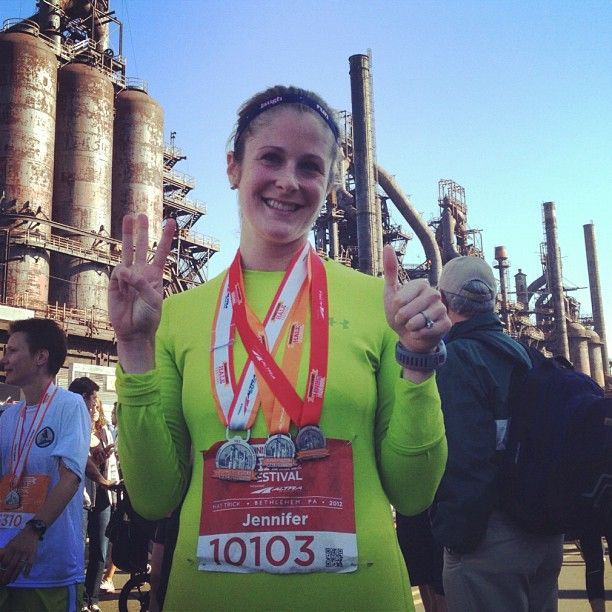 Once race photos are available from the weekend, I'll post full recaps of all three races. It was such a great running festival and I was excited to be a part of the inaugural event!
Workout
My quads keep reminding me of my 22.4 miles from the weekend so I took yesterday as a recovery day and am planning on laying off of running for today as well.
Yoga, however, is on the agenda for this afternoon. I'm already dreading chair pose…
Breakfast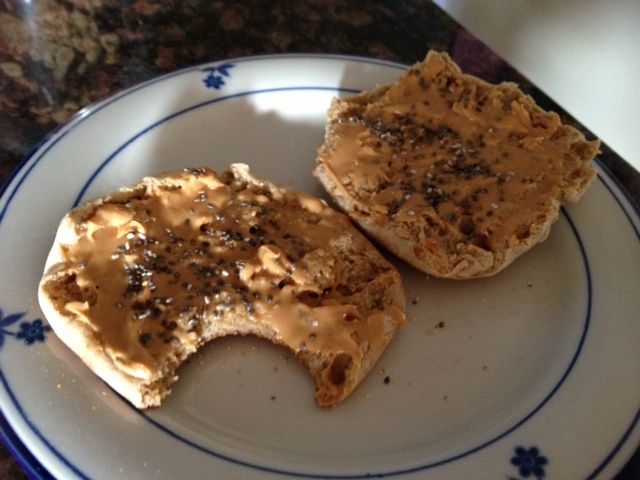 A quick pumpkin spice English muffin toasted with peanut butter and chia seeds.
We have a ton of different wedding related errands/meetings today so I'm off to get the day rolling. First up – getting a hair cut! I wanted my hair long for the races this weekend but it is waaaay too long and heavy for the hairstyle I want for the wedding so a couple of inches have to be parted with!
Question:
How did you or do you plan to wear your hair for your wedding?
Do you prefer up or down hairstyles?