After the baseball game and dinner at Talara, it was time for the final destination for my Bachelorette Party.
One of the best Bachelorette Party spots in Baltimore is Power Plant Live, a group of different bars in one area with outdoor entertainment as well. Numerous bars such as Angel's Rock Bar, Howl at the Moon, Ram's Head and PBR all collectively make this a fun place to bar hop while still staying in the same general vicinity and also provide a variety of music and bar scenes to suit all palates.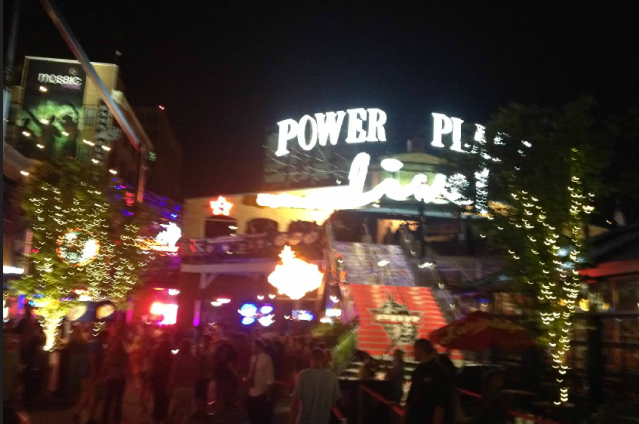 Since I had my Bachelorette to-do list to get to work on, our first stop was PBR, where I quickly crossed off riding the mechanical bull.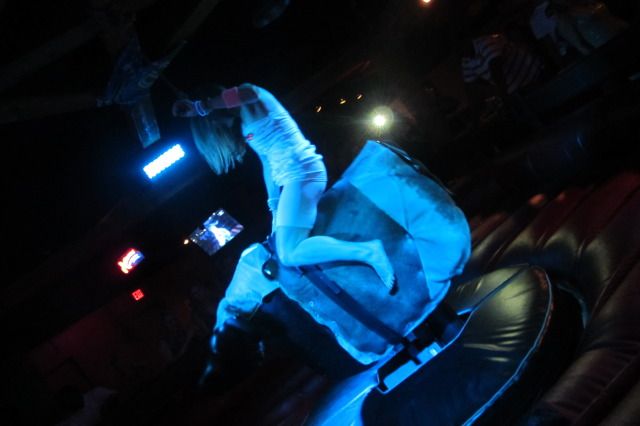 Obviously wearing a dress isn't ideal for bull riding but luckily I was prepared with a pair of matching white spandex shorts. So hot, I know!
And let me tell you…talk about a leg workout! Mine were shaking after my ride and I now have the bruises to prove just how tightly I was holding on with my knees and quads!
After the bull riding, and a few drinks in the country bar and a run in with some pirates the party moved to Howl at the Moon, one of my favorite piano bars.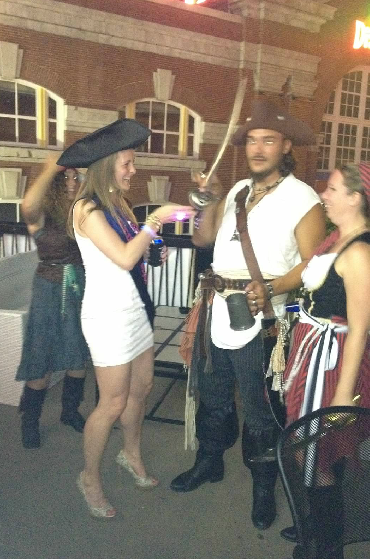 Once at Howl, the night continued with shots…
Pushups after shots…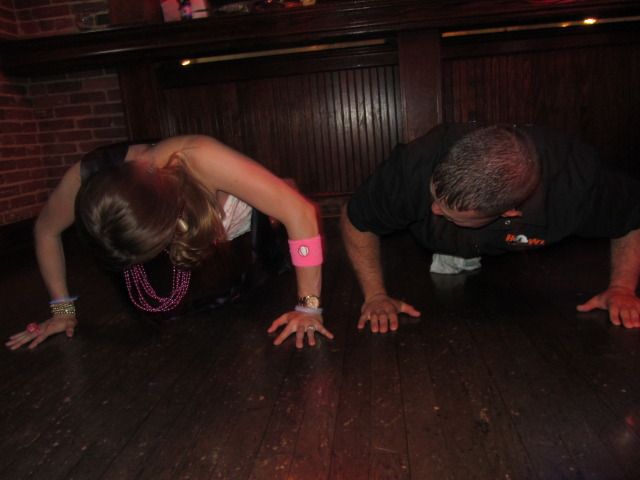 Dancing…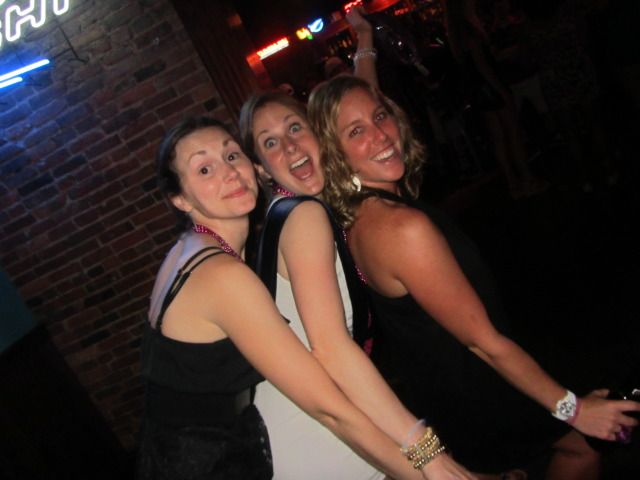 Dancing on stage…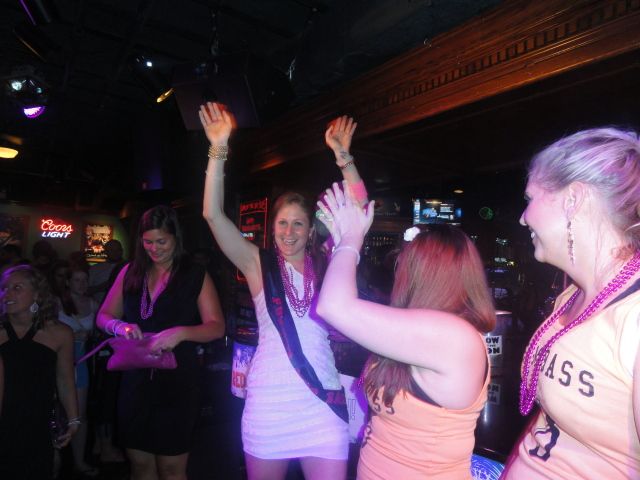 Making new friends…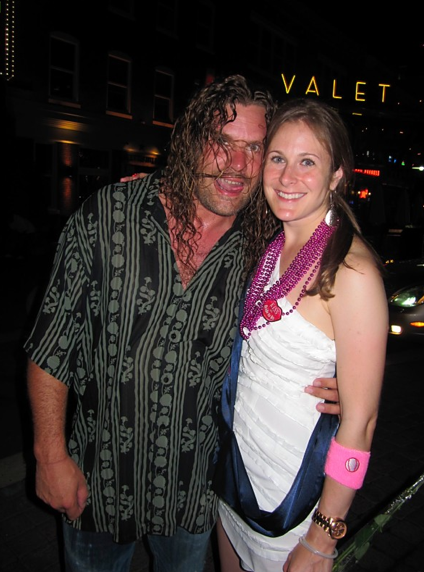 And enjoying an amazing time with some pretty darn good old ones!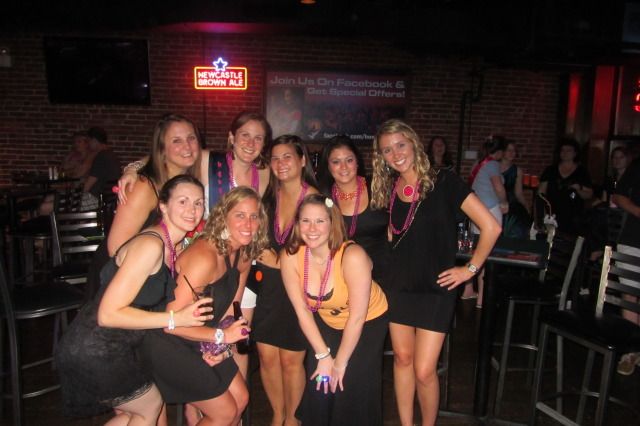 By the time we made it back to the hotel, we ordered the obligatory late night pizza and I was showered with more fun presents to open at three in the morning.
It was a long night but definitely one of the most fun ones that I have had in a while! I seriously cannot thank all of my friends and family for helping me celebrate my Bachelorette Party and I am beyond grateful to my sister and fellow bridesmaids for all of the hard work and effort they put into making the complete day such a success.
You girls are amazing!!