It's here! It is officially my last day at my current job! It's been so talked about and anticipated since the middle of January yet today it almost doesn't even seem real.  Talk about scary, exciting, sad and bittersweet all rolled into one big ball of emotion. I'm not sure if I want to cry, jump for joy or just get the heck out of here and be on my way to Korea and more importantly, to Brian!
Regardless of the rush of emotions, from the time I went to bed last night I had it set in my mind that today was going to be a great one from start to finish and that is just what I plan to make it.
Workout
The workout to start my day definitely set the ball in motion to make it a great one.
I have a goal in mind of a 5K time I want to reach before leaving for Korea and this morning I got a little bit closer to it.
5K run in 23:15.
That's 13 seconds cut from my actual 5K race PR. Woohooo!
With that setting the pace (a 7:30 min/mile pace to be exact!), I headed home to jump into Body Revolution phase 1, workout 3.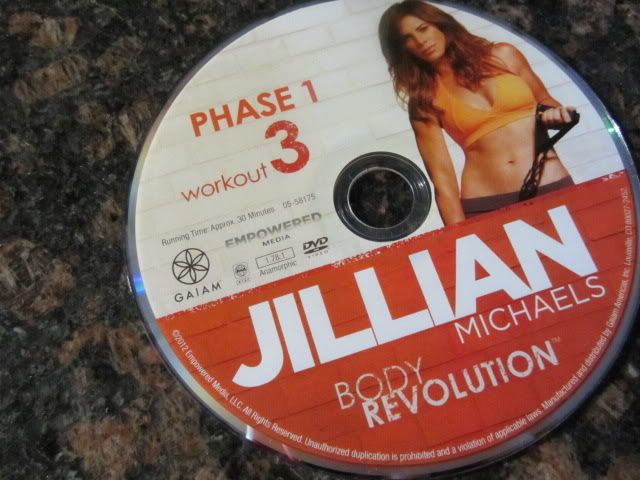 I was so happy to start a new workout today and found it to definitely be more challenging than workouts 1 and 2. There are more plyometrics and combination moves (ie: squat with overhead press) involved but if you have done other Jillian workouts like 30 Day Shred or No More Trouble Zones you are no stranger to those!
This workout threw in some yoga moves that are combined with strength training as well. Tree pose with lateral shoulder raises, anyone?!
Breakfast
Again, breakfast continued to carry on the good day.
Although it looks similar to breakfast over the past two days, it has a different ingredient mixed in.
See that quinoa in there?!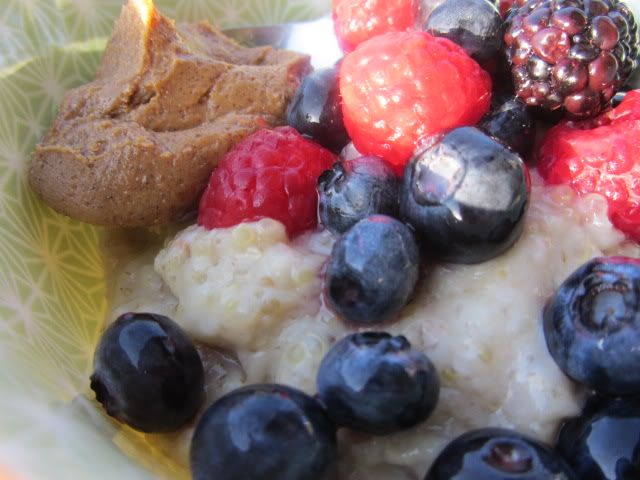 I mixed 1/4 cup oats with 1/4 cup cooked leftover quinoa from last nights dinner with 1/2 cup almond milk and 1/2 of a banana before microwaving for 2 minutes.
Topped with peanut butter, berries and agave nectar.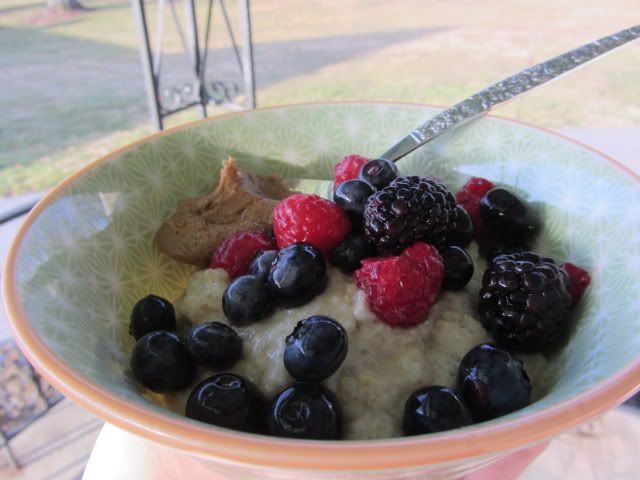 Definitely a different twist on your original oatmeal breakfast but I loved it!
Now it's officially time to close out this work thing with a bang.
Have a great Friday, everyone!
Question:
Have you ever had quinoa for breakfast before? Did you mix it with oatmeal or fix it a different way? Do tell!