Last week I shared a glimpse of some amazingly delicious cookies that I made for the Great Blogger Cookie Swap and today I'm back to let you all in on the recipe behind these holiday cookie musts!
For my birthday, I received the "Taste of Home Cookies" recipe book and obviously couldn't wait to put it good use.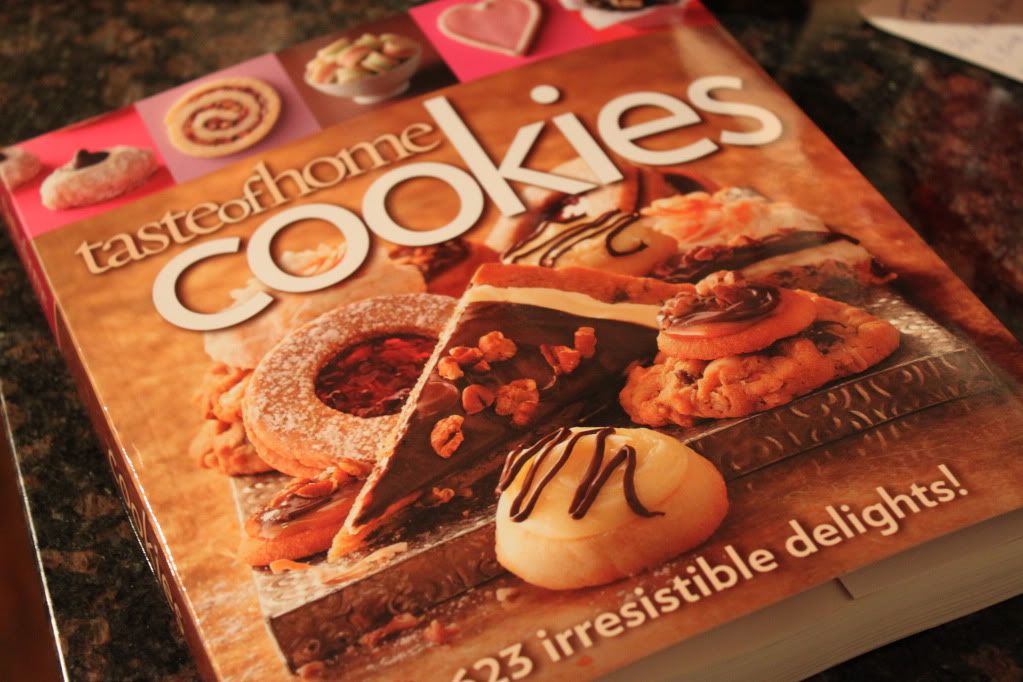 Pretty much on receipt of it, I went through and marked different cookie recipes that I wanted to try and my #1 choice turned out to be a winner.
Toffee Oat Cookies
Makes approximately 4 dozen cookies
Preheat oven to 375 degrees
Ingredients:
3/4 cup Sugar
1 cup Brown Sugar
3/4 cup Butter, softened
2 Eggs
3 tsp. vanilla extract
2-1/4 cups Flour
2-1/4 Old Fashion Oats
1 tsp. Baking Powder
1 tsp. Baking Soda
1/2 tsp. Salt
10 oz. Heath Bar Candy Pieces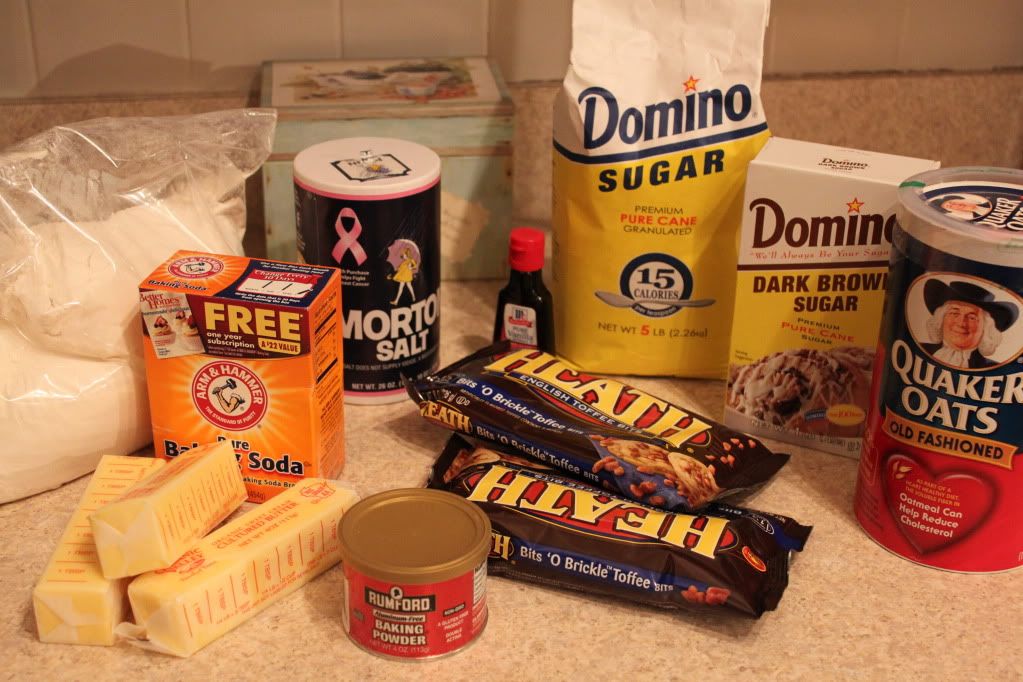 Directions:
1. Cream the sugar, brown sugar and butter until light and fluffy.
2.  Add eggs, one at a time, beating well after adding each.
3.  Beat in vanilla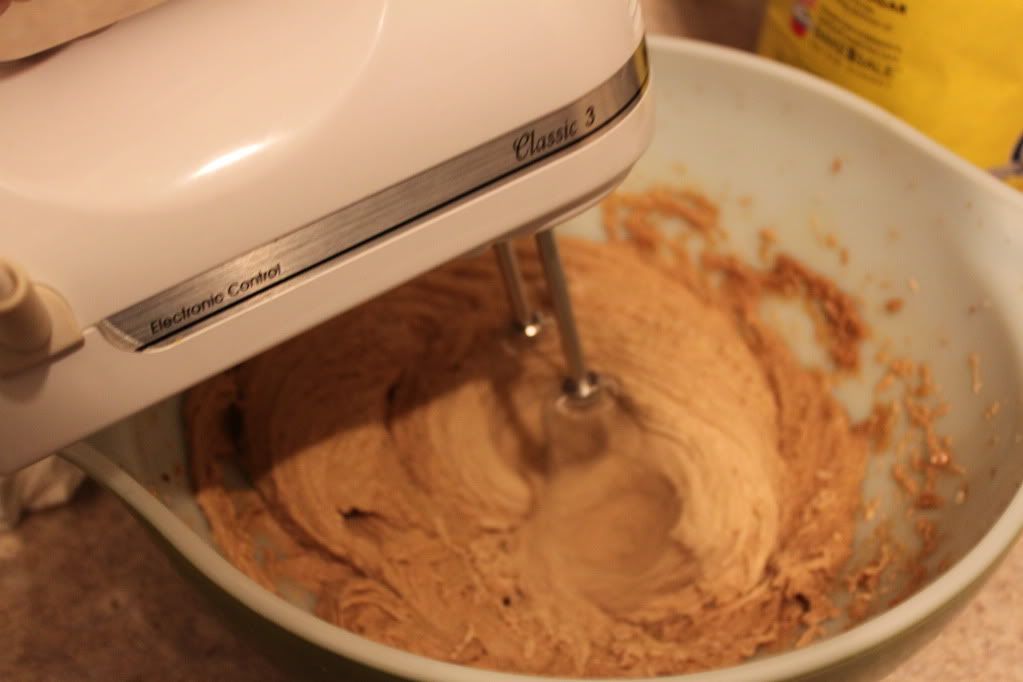 2. In a separate bowl, mix together all dry ingredients except for the heath bar pieces.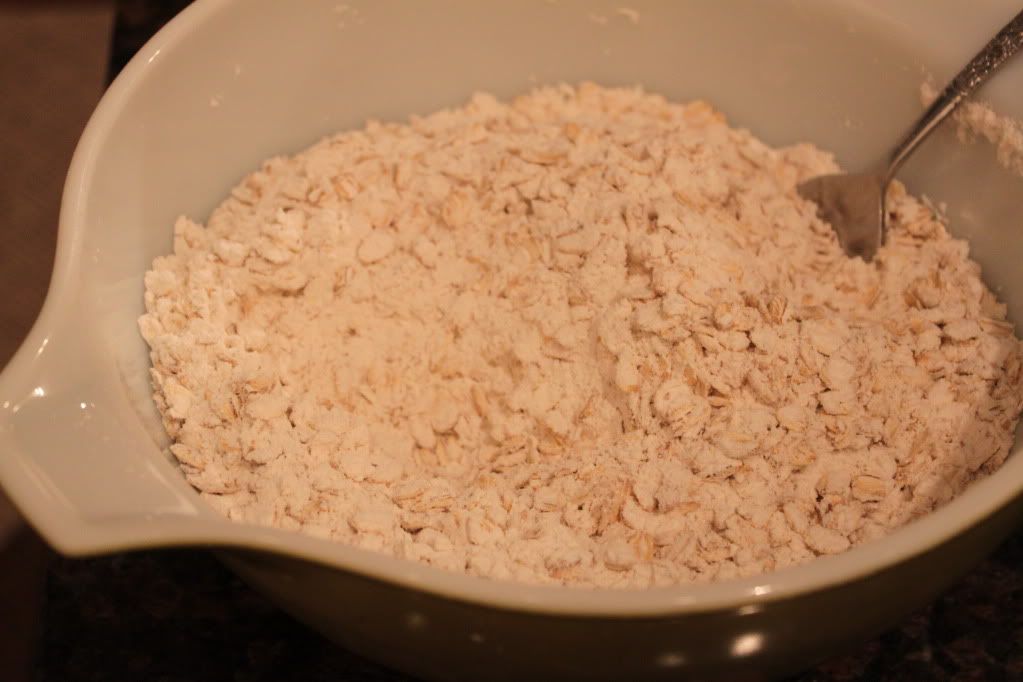 3. Slowly add the dry ingredients into the wet, mixing well with the addition of each portion.
4. Roll dough into 1 inch balls and place on a non-stick baking sheet about 2 inches apart.
5. Bake for 10-12 minutes until golden brown.
6. Remove from oven and allow cookies to cool on baking sheet for 1 minute before transferring them to wire cooling racks until completely cool.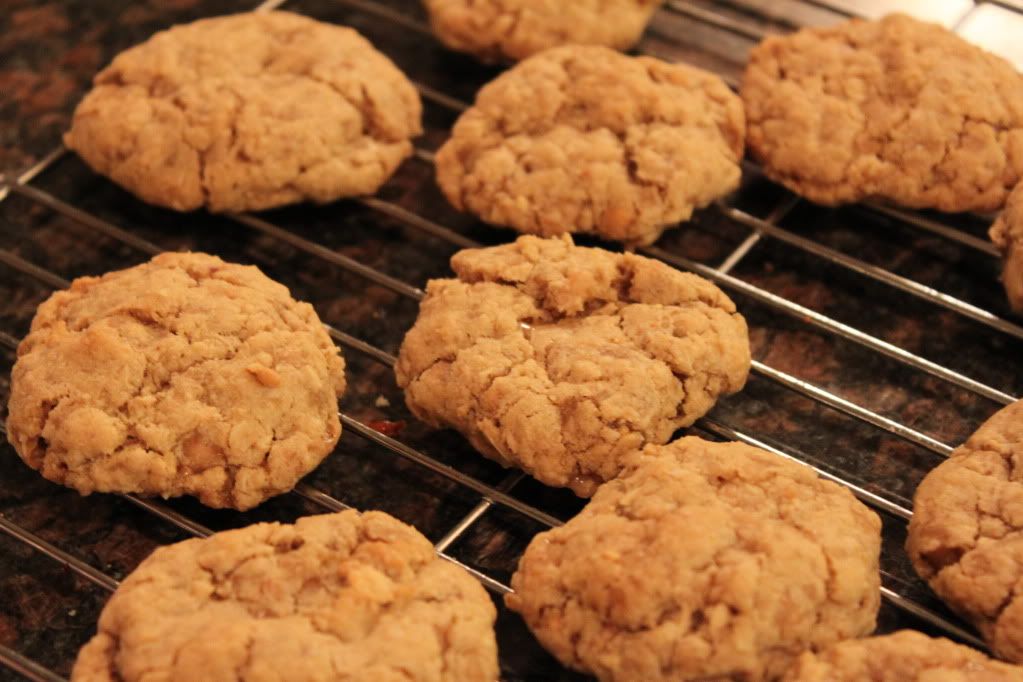 The result is delicious cookies that have a crisp toffee crunch on the outside.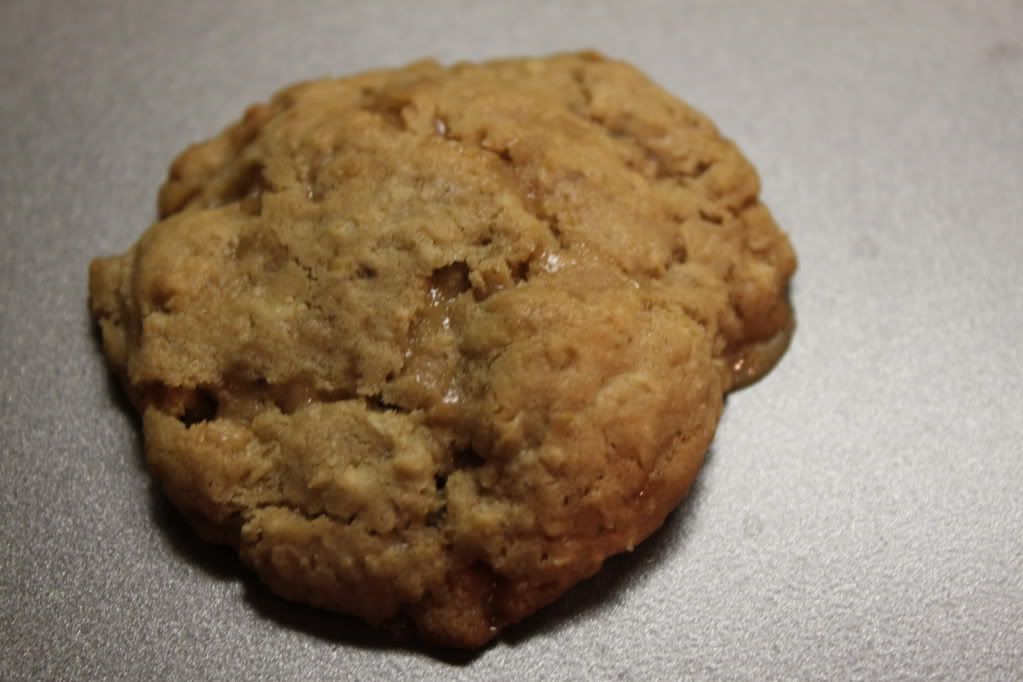 And a chewy, toffee touch on the inside.
I didn't play around with the original recipe for these cookies on this batch but I definitely plan to soon!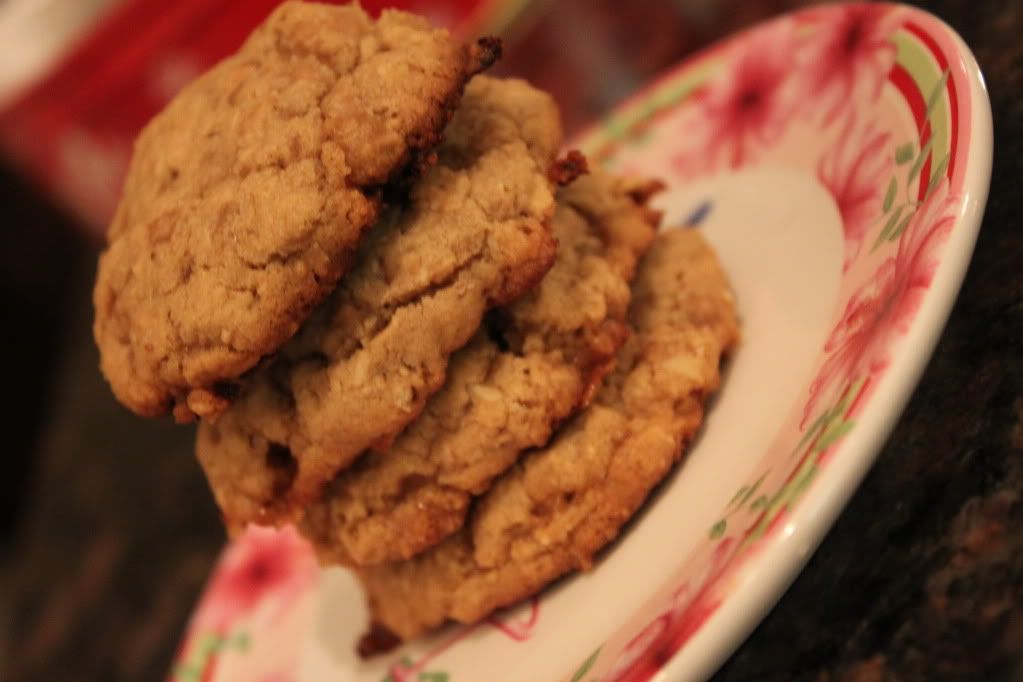 I think the addition of chocolate chips or even nuts would make them an even better treat.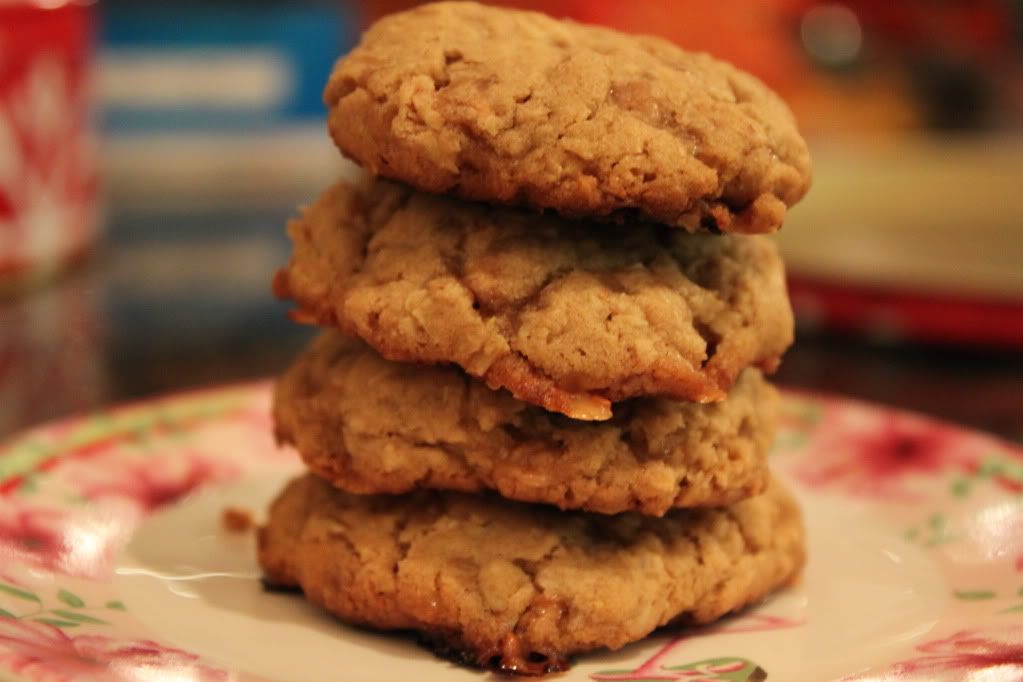 If that is even possible. I'm telling ya, these bad boys are gooooooood!
Being part of this cookie swap was a lot of fun and a great way to kick off the holiday baking season. I can't wait to see all of the recipes for cookies that were swapped as they are posted today and even more so, I can't wait to get in the kitchen and start baking them myself!!
I only received two batches of cookies from other bloggers instead of the supposed three.  However, make sure you check out Jillian from Sprinkle Massacre's recipe for Nutella Cookies and Kody from It's Kody with a K's recipes for M&M Peanut Butter Bars that I was lucky enough to receive cookies from them in the swap and highly recommend you consider their recipes for your holiday cookies as well!