The Mancave, otherwise known as my parents' basement, has been in full effect all day today. Football on all three TVs (with the allowance of the Orioles on one for a few hours), snacks and other finger foods available for free grazing on the high-top bar table and jersey clad fans taking up the six recliner chairs that form a semi-circle around the TV wall.
Life is good.
Football season is obviously back and the Mancave once again has become the main Sunday hangout area for the family.  There is only one thing that hints that this year's weekly football rendezvous could be a bit different.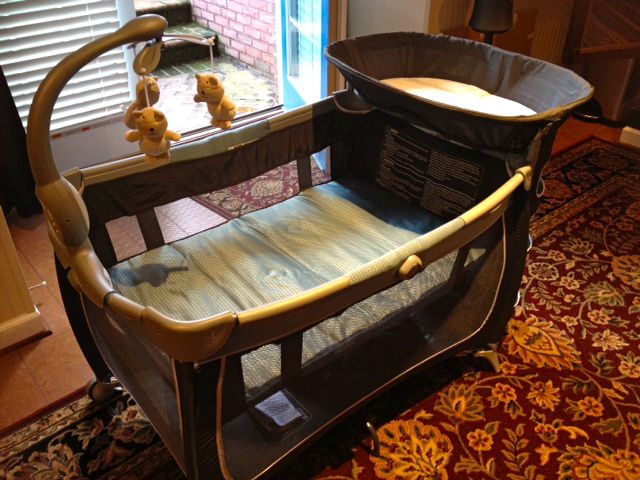 The pack-and-play definitely played a reminder today that we have (possibly) only two more Sundays before two more little football fans join the clan, once my sister gives birth to my little niece and nephew who are just waiting to make their first appearance! Life in this Mancave will never be the same again!