Since we have a decent amount of guests that are coming in from out-of-town for our wedding, we are putting on a brunch for those staying at the hotels that are hosting our guests downtown. Yesterday was the final day to reserve hotel rooms under our designated block so now that we have a total number of overnighters, we were able to get the next step accomplished – brunch invites.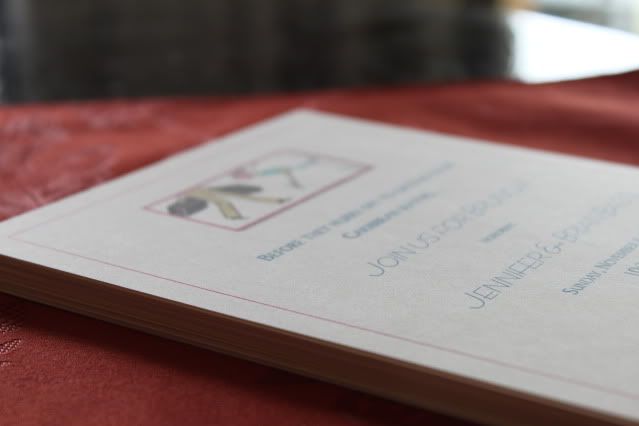 Brian and I scoured the internet for invites that we liked but couldn't find any that were a combination of three things:
Appealing to our taste
Reasonably priced
Able to be printed in a reasonable time period (or were able to be printed at home)
So instead of continuing our search, we picked up a box of simple off-white invites from Staples and put our creativity to work.  Brunch invites – now complete!
Lunch
I guess last night's caesar craving carried over into today because around lunch time it was all that was on my mind.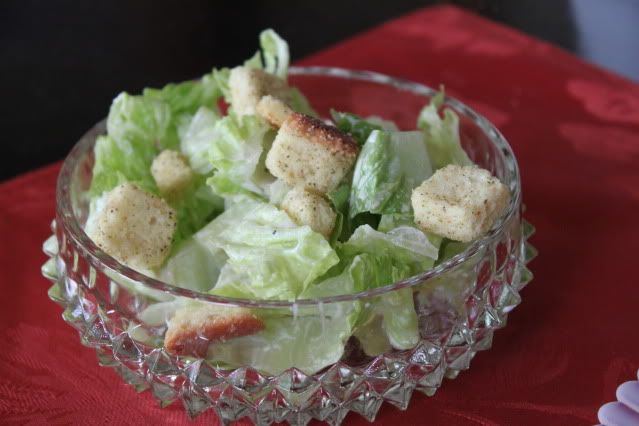 Well, that and an apple with cheddar cheese.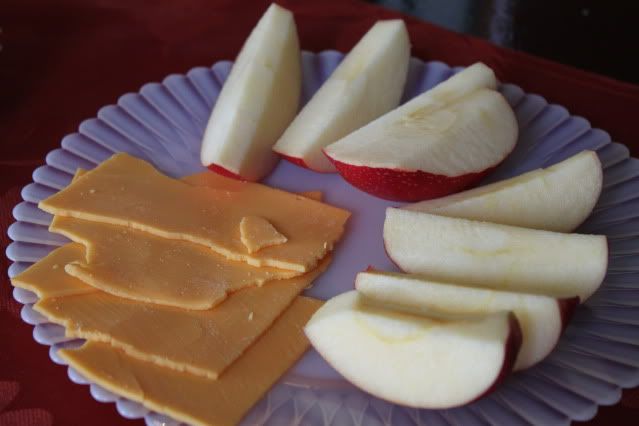 Does anyone else love this combo?  Dare I say that it may challenge apple + peanut butter as a favorite of mine?!
I had a late morning snack so lunch was pretty simple. I'm sure an afternoon snack will come into play before the 6 p.m. team conditioning session I'm running tonight.
Question:
Favorite snack "combo"?