Want to know the real reason we are in Lehigh Valley, PA, this weekend? The real reason behind why the Runner's World Half Marathon weekend caught my eye? The real reason why Brian was so on board with the weekend trip and with running another 5K?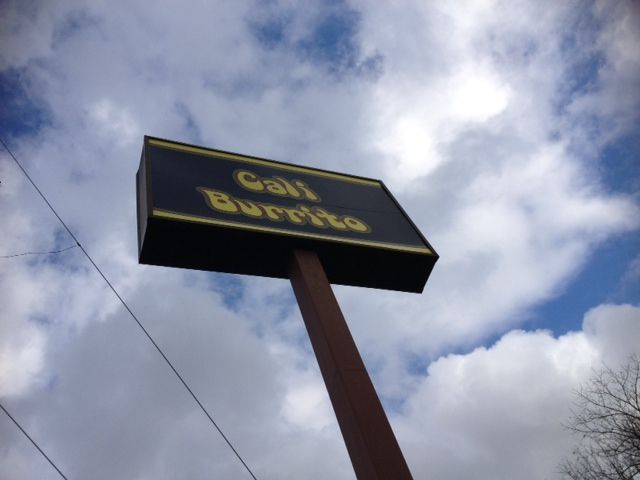 Yes, that is correct.
Our love (well, Brian's beyond love) for Cali Burrito is what really sparked our interest in coming back to our baseball season of 2011 home.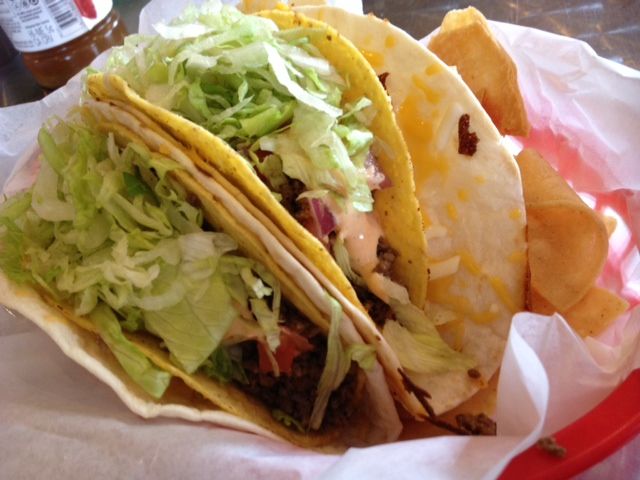 If you have followed LoveEatRun since last summer, you know that someone was elated to finally be back at the restaurant that he ate at literally every day that the Iron Pigs were in town during his season here.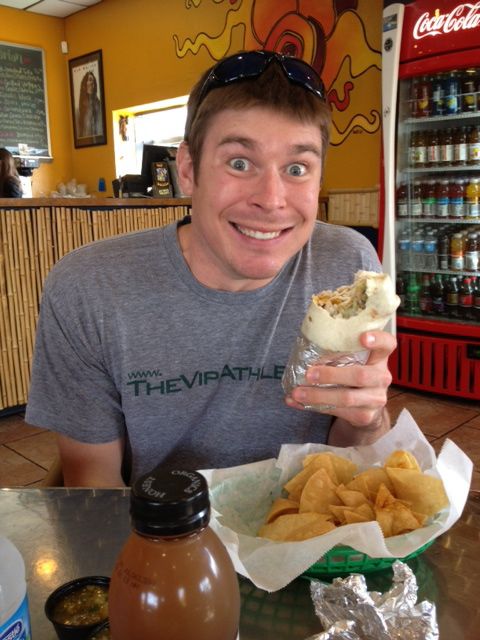 And you better believe we will be eating there again after tomorrow's races and then again after Sunday's race as well.
Runner's World Race Expo
After lunch, we headed directly to the old Bethlehem Steel Mill in Bethlehem to pick up our race packets for the weekend.
The Expo was held in a huge tent next to the Steel Stacks. Luckily we arrived shortly after it opened and avoided many of the lines inside.
Brian picked up his race bib and t-shirt with ease but there was already a short line at the Hat Trick pickup area. By the time I was to the front of it, the line was quite long and causing some congestion on the Expo floor. Maybe next year more than one lane for the Hat Trick bib pickup would be ideal…
As for the rest of the Expo, there was a small number of booths with various vendors including Zensah and Sweaty Bands which I definitely stopped by for my first two sweaty bands and another pair of compression leg sleeves and socks. After hitting up those two booths, we made a quick stop for some race fuel and made our way back out of the Expo. It was starting to fill up in that tent!
Now we just got back from dinner and it is time to lay low for the rest of the evening before tomorrow's 5K and 10K races!
Question:
Do you ever go back to visit a town just for a favorite food find located there?