Whelp, you win some and you lose some. And yesterday the Ravens lost some. Not a fun day in the Mancave for the Ravens fans in the family, especially since my brother-in-law is an Eagles fan and came out on the winning side.
Next up is another family rivalry game – both the Ravens and the Patriots are coming off of painful losses and meet next Sunday night in Baltimore for yet another showdown of greatness. The Ravens are tough at home but the Patriots seem to, more often than not, pull out verrrry close games against them.
The sister showdown is on…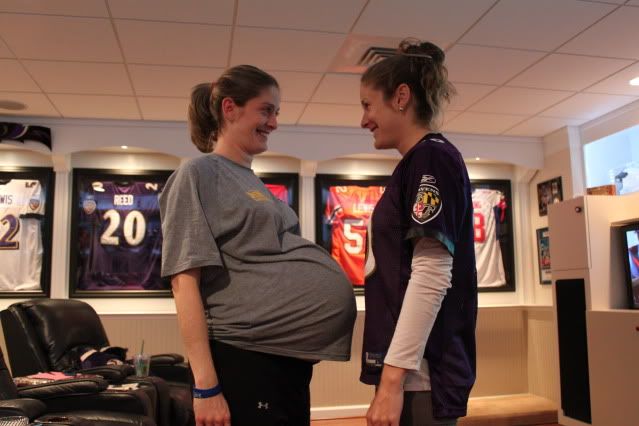 …unless she pops those babies out before Sunday, she may have the upper hand!
Breakfast
Breakfast to start off the new week was a plate of blueberry Kodiak cakes.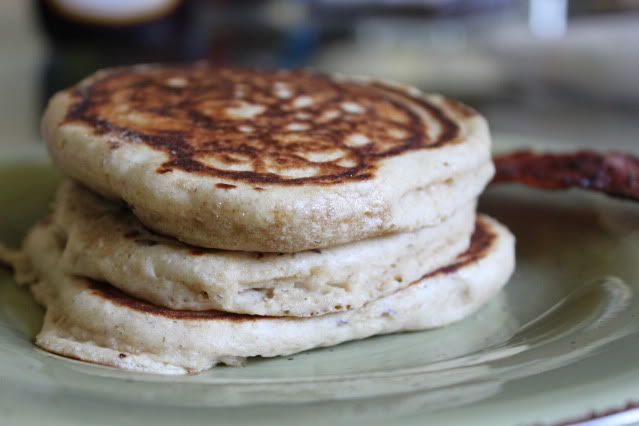 A little syrup and turkey bacon on the side.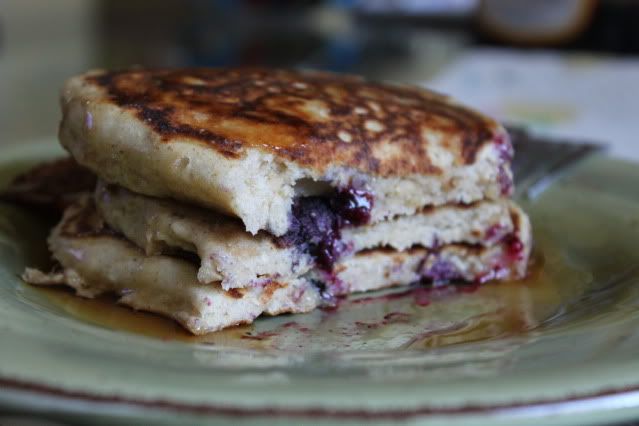 Let's get this week rolling!
Question:
Did your football team prevail yesterday?