After watching the end of the Orioles' season last night, our productive day got even more productive. I needed something to mask the disappointment of the loss so we made a trip to Rite Aid to pick up supplies to start our seating assignments for the wedding reception.
A couple of hours later, our den floor was covered in paper plates, acting as the tables, and post it notes with the name of each guest on them, acting as, well, the guests.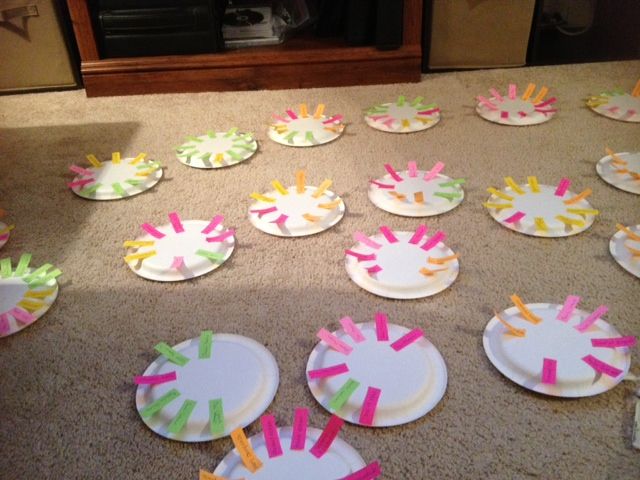 The best part about using this method to assign tables is that you can easily grab a post it and move it to another table without having to erase, scratch out or start a new list. So, so, so convenient.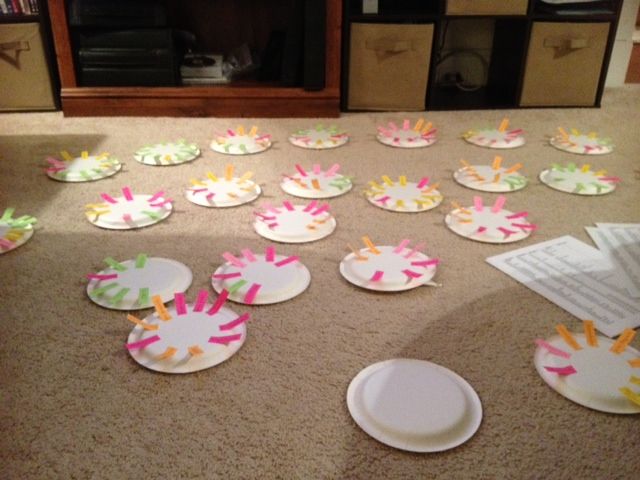 We got through a fair amount of tables but were then left with half tables and a bunch of unassigned guests. Time for some parental input on where to seat the rest of their friends.
Breakfast
Breakfast this morning was a pumpkin bagel thin topped with honey peanut butter.
I have a 6 mile run slated for as soon as it settles and then its Bridal Shower time – Woop! Woop!
And speaking of running – I hope everyone who participated in the Baltimore Running Festival today are enjoying themselves and ran great races!
Question:
How did you do table assignments for you wedding reception?