As if the over two hours that I sat in the car on the way to work wasn't enough, on the way to my parents house after work I sat in another hour and fifteen minutes of it. Although, I was driving 20 miles on that hour plus trip, not one and a quarter in two hours.
I promise I'm letting it go after this post!
When I arrived at the house Brian and my Mom were busy mulling over paint colors, flooring options and a million other house related things.
By the time they filled me in on the latest updates and I got to sneak a peek at all that has been going on, Brian and I both were way past hungry – And also way past tired. Neither of us felt like battling the traffic back downtown to make it to dinner at Chazz so we ended up throwing in the towel and postponing the plans for once he is back in Baltimore for "good" later this month and went with a more laid back option.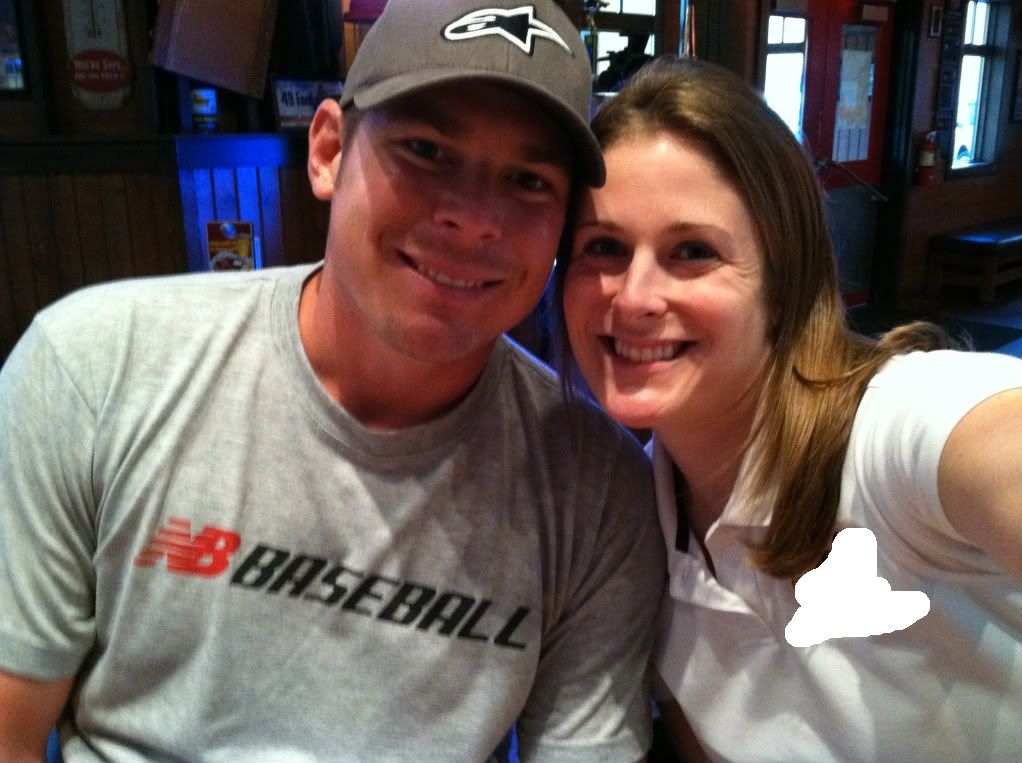 Our initial choice was Buffalo Wild Wings but when we pulled in the line was out the front door. I guess that's what we get for trying to eat there on a football night. Whoops.
The next closest option, and winner, was Famous Dave's.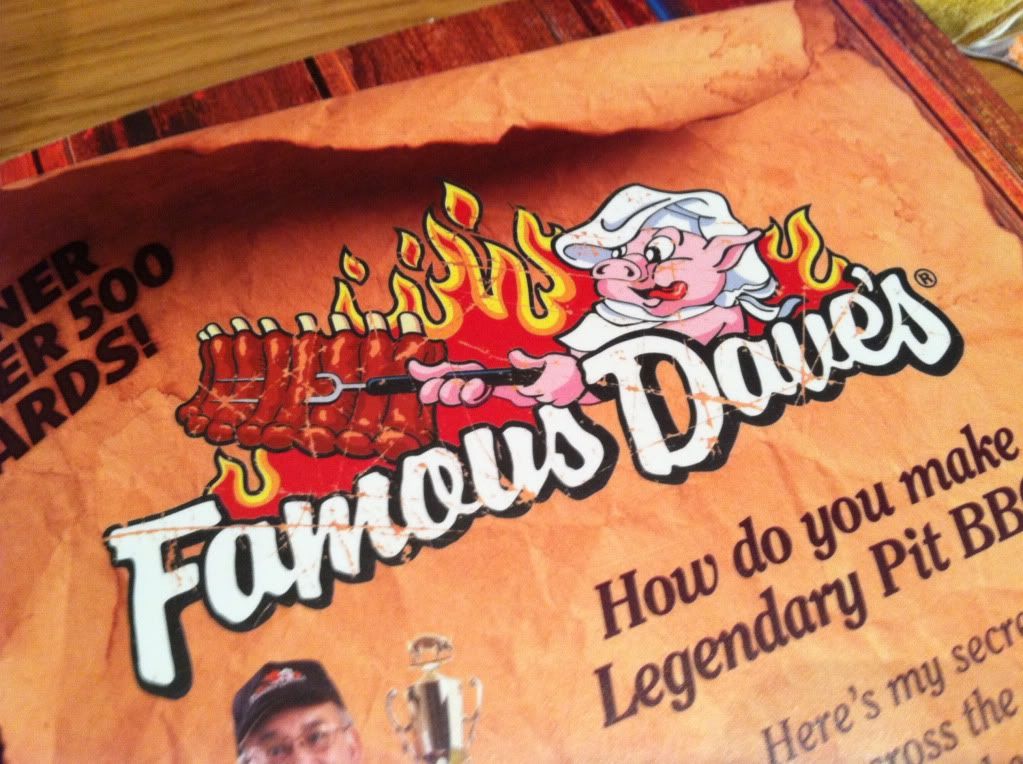 Dinner
We started the meal with an appetizer order of wings. Six hot buffalo and six a new spicy pineapple flavor. I was a huge fan of the pineapple ones and even though they were a little hot for my taste I ate my half of the order just fine.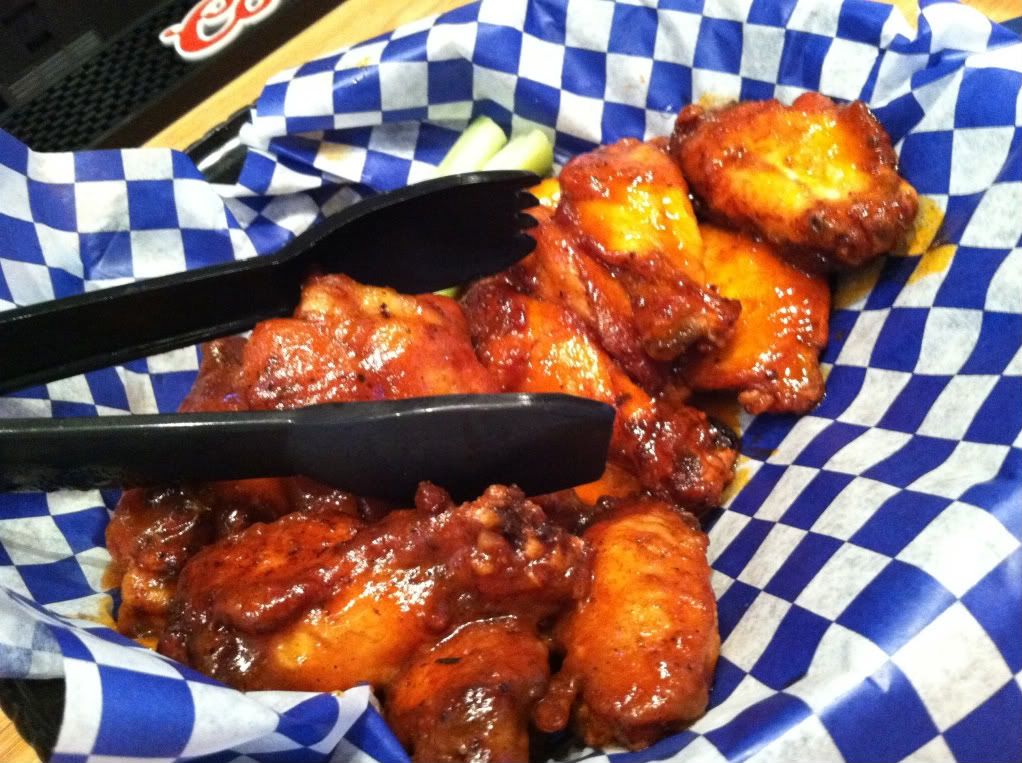 For our main entree we went with the BBQ Platter for Two. Not sure what made us decide on feasting on that much food but as soon as it was put in front of us, we both dug right in!
And put in a fairly decent effort to polish off quite a bit. I did the majority of my damage on the fries, mac and cheese and corn muffins. Yum.
Finally, with full bellies, we both threw in the towel.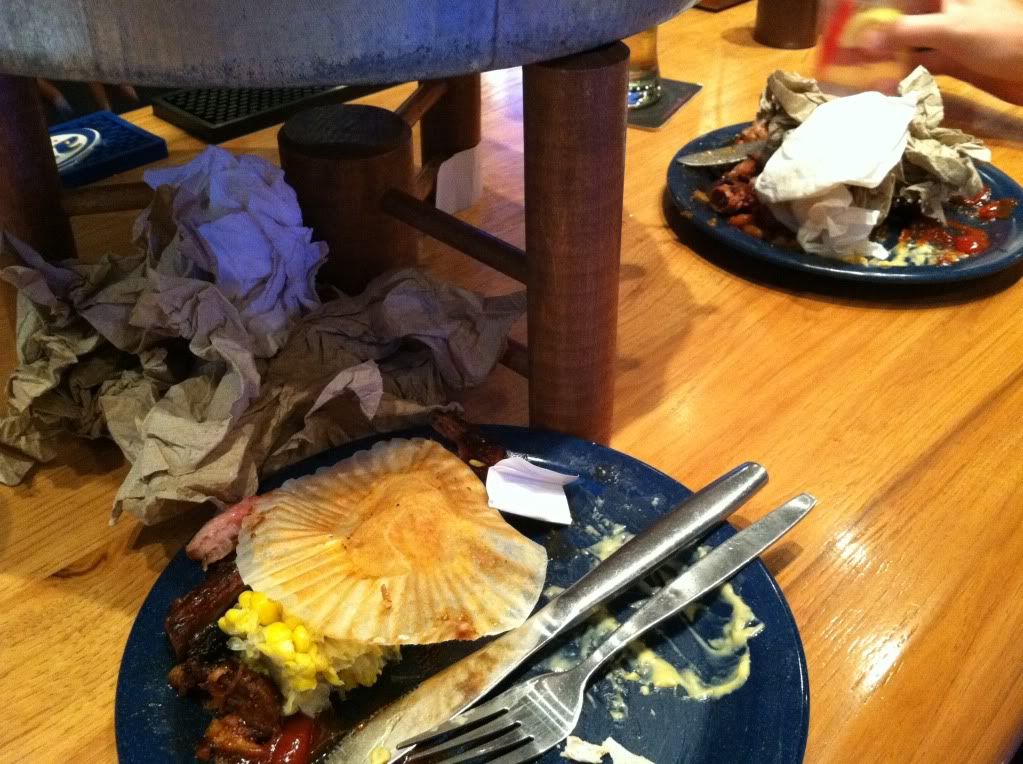 Now it's time to enjoy the rest of the evening watching some football and relaxing on the couch. Brian has his second fantasy football draft starting at 10:30 p.m. Odds that I'll be asleep before his second round pick? I'd say you'd probably be better off going with the under!
I hope you all have a great Thursday night! Tomorrow is Friday!!!
Question:
What is your favorite wing flavor? Do you like them hot, medium or mild?  I definitely don't like hot.  Medium usually works for me!