I think a cut on your elbow from having it propped on the table while holding up your hand of cards for game after game of Rummy 500 is a sign that you should really get out of the apartment more often.
Our days here in Korea are definitely getting longer and longer with each one. With Brian being in the minor leagues right now, he has practice every morning with the other guys who are not playing in that day's game. However, once practice is over, those guys don't travel to the game.
It's a positive because we get to spend our afternoons and evenings together but it's also a negative because we've got a lot of spare time on our hands. And with being in a foreign country, there is no running errands to Target (which could consume an entire afternoon for me) or grabbing lunch or fro yo with a friend. It's just me and him and pretty much our apartment.
We have been getting out and seeing a lot of different things in the area but we can't travel too far with just our afternoon and evening and once you've done some things once, you've done them enough.
Our evening walks are nice to get us out of the apartment and our games of cards pass the time quite quickly but I'm beginning to think the movie The Shining wasn't really all that far off base…Cabin Fever, my friends!
Workout
I got out of the apartment this morning for an easy 3 mile run in the surrounding neighborhood. I did change my route up today for a change of scenery which was a bonus.
When I got back to the apartment, I did 16 minutes of Jackie Warner's no crunch abs workout.
Breakfast
For my (late) breakfast, I just mixed together oats, strained yogurt and protein powder and let them sit in the fridge for about 10 minutes before eating.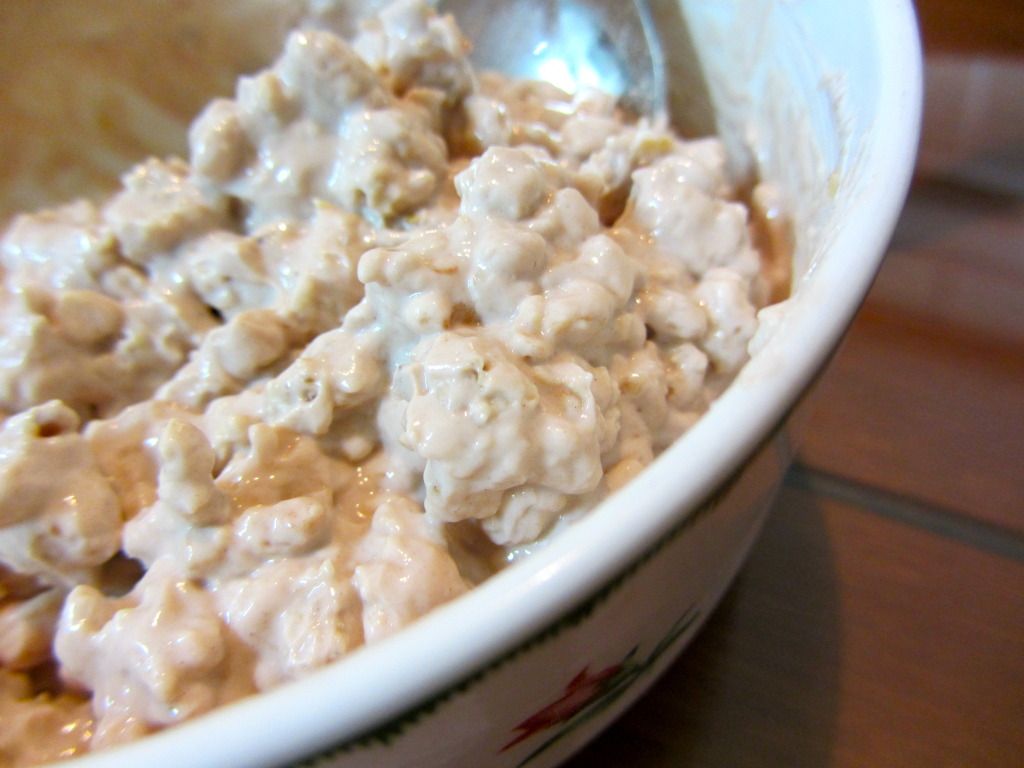 Instant overnight oats!
I love how thick the mixture of oats and yogurt gets when you give them time to really set together.
Question:
What is your favorite way to pass the time when options are limited?