Welcome to Oklahoma City and Tornado Alley!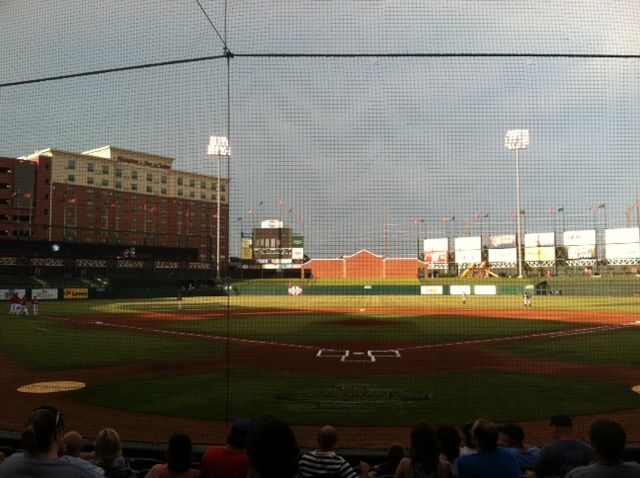 Check out the hail coming down in the middle of a tornado that came through OKC last night! It was reported to be up to baseball and softball sized in some areas!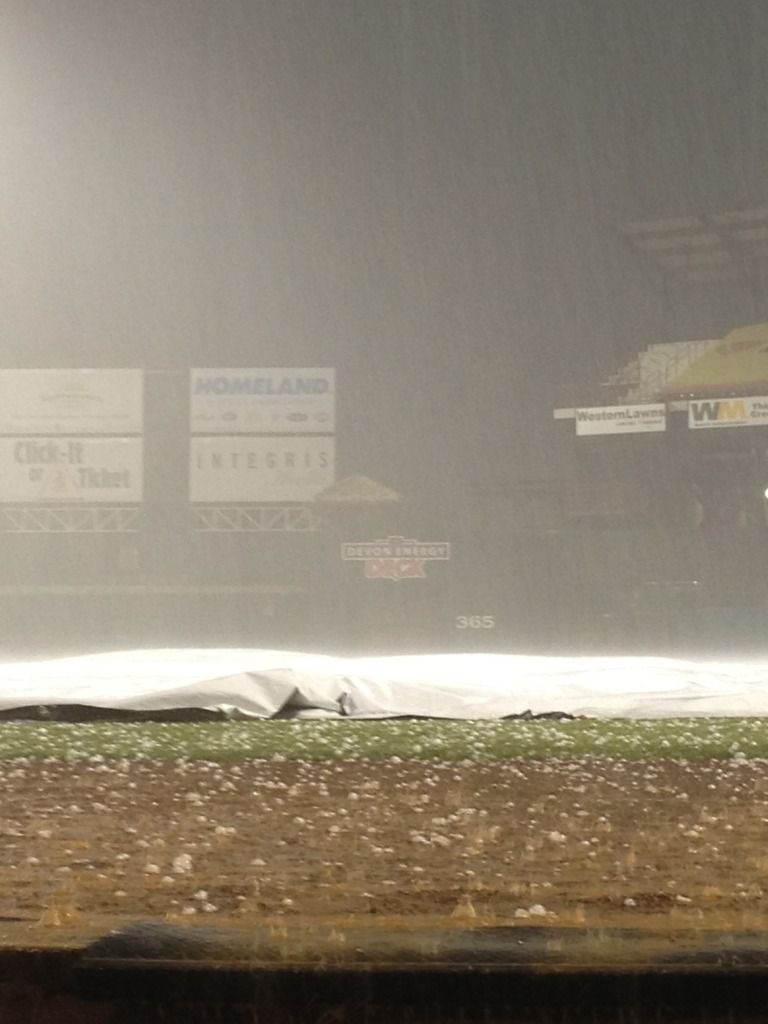 The stadium staff even had to put their "shelter-in-place" emergency plan into effect and moved all fans to the service level of the stadium.  In all my years at Camden Yards, we planned for such emergency situations to be prepared but were never actually faced with one so it was actually kind of cool to see it all put into action.  Although I'm sure here in Tornado Alley, it's not a rare occurrence.
Luckily I was able to get my first baseball game soft pretzel in before the clouds moved in and the bad weather took over the stadium.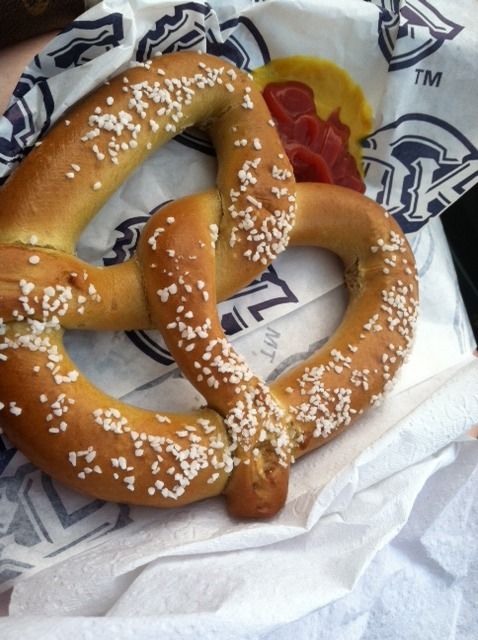 Workout
I started the morning off with a workout in the hotel's fitness center. I mixed strength training with one mile runs to make a full cardio/strength circuit workout.
Circuit #1
1 Mile Run
Chest Press
Push Ups
Flies
Circuit #2
1 Mile Run
Shoulder Press
Anterior Shoulder Raise
Lateral Shoulder Raise
Circuit #3
1 Mile Run
Bench Dips
Tricep Kickbacks
Overhead Tricep Extensions
Each strength exercise was performed for 15 reps and 3 sets.
I haven't lifted in a little over a week and my arms have been shaking since I finished my workout!
Breakfast
The hotel has complimentary hot breakfast so we hit that up as soon as I was done my workout. The options are abundant; yogurt, cereals, waffles, sausage, french toast, omelets, oatmeal, muffins, pastries, bagels, coffee, etc.
I actually was able to contain my cravings for a little of everything and filled my plate with an English muffin, cheese omelet and maple sausage.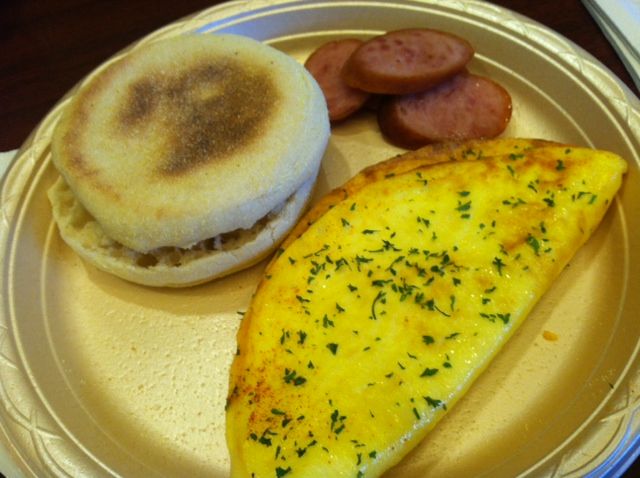 And then made a sausage, egg and cheese sandwich!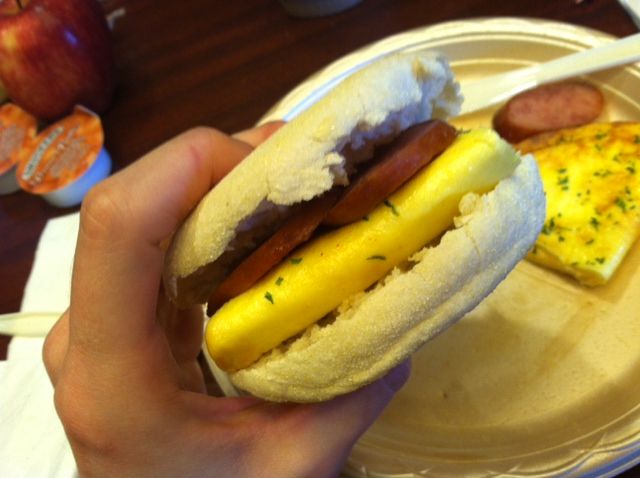 I also grabbed a banana and apple with some peanut butter packs for quick snacks later in the day!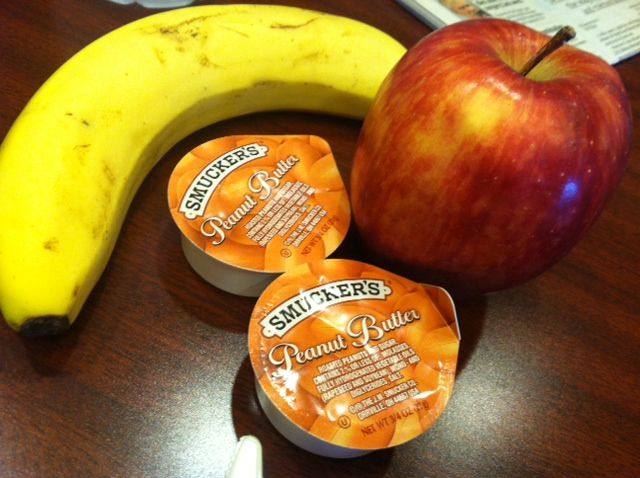 Off to find a place to live in our new city!!
Question:
Have you ever been through a tornado before?