My Bridal Shower on Saturday was such a great time! Another day filled with family and friends and pre-wedding celebrations.
Three of my family friends got together with my mom to put on a lovely shower with a million touches of "Jenny".
From the Skinnygirl Margaritas to the pink bubblegum, pink flowers, signature pink cocktail and pumpkin cake and candles the whole day screamed me.
And I absolutely loved it!
I received so many more fun and exciting presents that I can't wait for Brian and I to start using around the house and all of the beautifully wrapped presents led to one fabulous hat that was made for me.
How great of a job did my friend, Rachel, do with this?!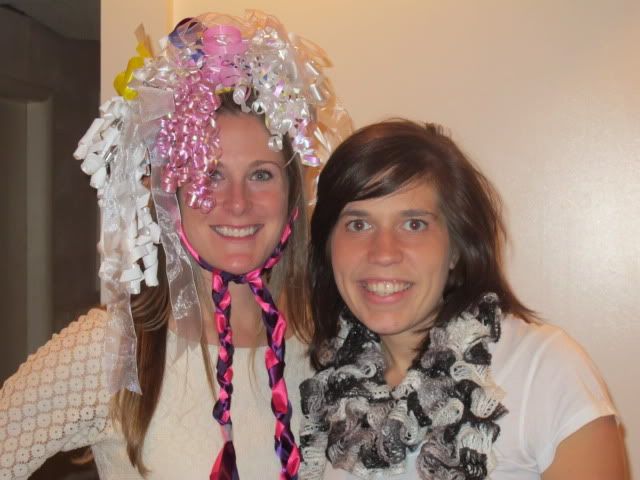 Braided tie strings and everything!
I really enjoyed the afternoon with family and great friends! Thank you, thank you, thank you to everyone who joined us!
And to make the day even better, we also got to celebrate my parents 39th wedding anniversary with the family after the shower.
Gracie and Noah's first party!