I've been wanting to invest in a treadmill for a long while now and I think the time has finally come that we are going to take the plunge! I happened to win a hefty sum from a 50/50 raffle I was entered in and I think there is no better way to treat myself than with a treadmill – with the remainder of the winnings going towards what is left to pay on our honeymoon.
Here, however, is where the problem comes in…I have absolutely no idea which direction to go with the treadmill purchase. Not only is there a huge number of them on the market but the features available vary immensely.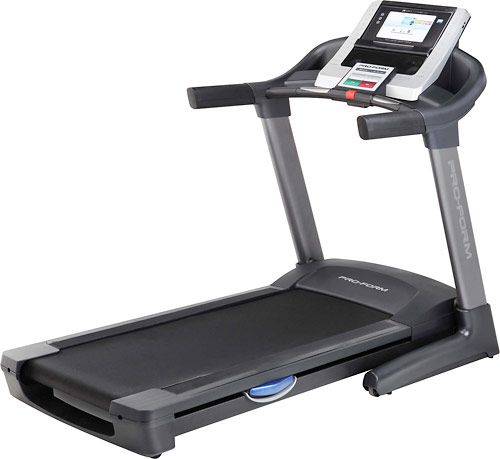 (click image for source)
I've done my preliminary research and am still continuing to delve deeper into treadmill land but I thought reaching out to all of you may prove even more beneficial. Any treadmill tips or suggestions to help narrow down my search? I have no specific (fancy) features that I HAVE to have but wouldn't rule out being able to program runs or choose various marathon routes to follow on-screen while I run either!
Workout
It's quite the rainy morning here in Baltimore so my run was taken inside at the gym (if only I already had that treadmill at home….).
Breakfast
There's no better morning for a bowl of warm, comforting oats that a chilly, rainy one.
Make them pumpkin oats with peanut butter and honey and you have the perfect fall morning treat.
Off to make the most of this yucky morning!
Question:
Treadmill suggestions?