We made a run to the floral wholesale house earlier this week to pick up some of the flowers that I was interested in using in the centerpieces and bouquets for the wedding. We already had a mock up done of the two types of centerpieces I wanted to use, however, only in silk flowers.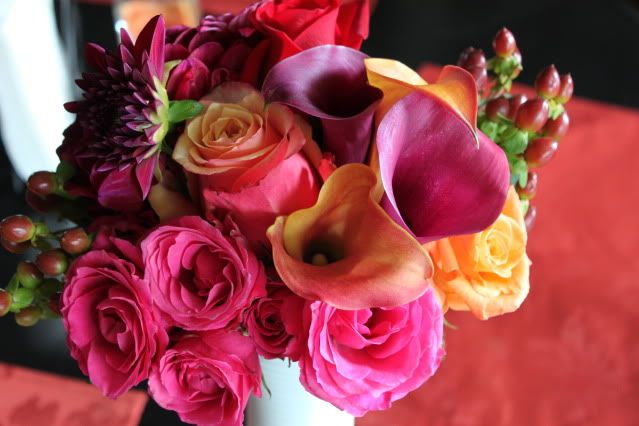 After my mom had all of the flowers unbundled, cut the stems and had them opening nicely in water, she threw together a bunch for me to bring home to brighten up our kitchen.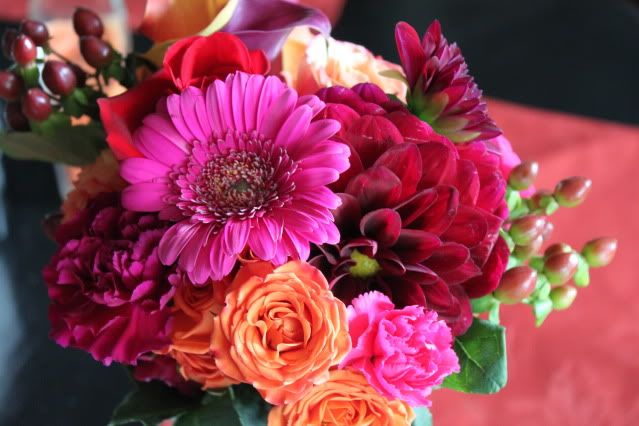 Now, every time I walk into the room, I'm reminded that our wedding is just around the corner with a bright bouquet of the flowers that will be utilized throughout our special day.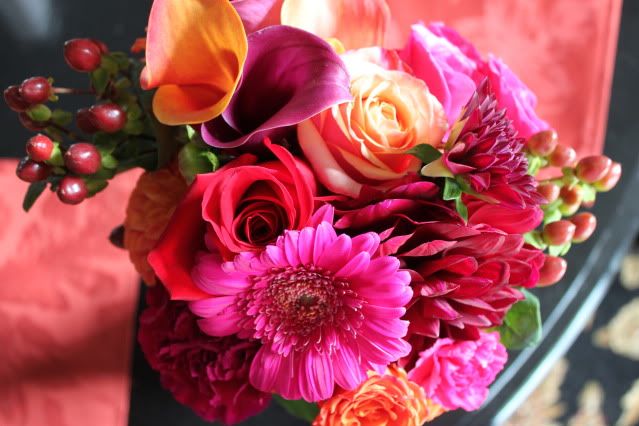 Next up is the actual trial run of the arrangements and bouquets with the live flowers! I can't wait to see how they turn out!
Workout
Bright and early this morning, Brian and I made our way to hot, hot yoga. For whatever reason the room was beyond hot for today's class and I was loving every second of it. I left feeling like I had already gotten an awesome workout in for the day but knew I still had half of it left.
As soon as we got home, I ate a couple animals crackers, changed my shirt and laced up my running shoes. For as much as I didn't want to get out the door and run, I knocked out 4 miles in just about 32 minutes – killed it!
We have a few errands to take care of today and I have a couple training plans to put together but otherwise, I think a lazy, hazy Wednesday is in order.
Question:
How did you decide on you wedding floral arrangements? Did you have specific flowers you knew that you wanted to be included? I knew I wanted lilies, roses and gerber daisies. And stephanotis in my bouquet!