Brian and I purchased a Slingbox, while he was back in Arizona, as soon as we both learned what one was and I have been waiting to actually set it up till it was closer to the time that I was leaving.  Reason being, because I was going to have to move our only remaining DirecTV box from the den, where I watch most of the TV, to the upstairs workout room in order to have access to both the box and the router for the Slingbox to work properly.
Selfishly, I didn't want to give up watching my shows on the comfy couch and on the big screen television so Brian hasn't been able to watch any American TV since he has been in Japan.
However, after some research, I came across the SlingLink TURBO which allows you to connect one of the turbos to your router and the other to your Slingbox and gives instant wireless connection. Score! By purchasing it, I wouldn't have to relocate the TV and Brian would be able to have TV now while in Japan and also while in Korea when I am home for about 6 weeks in the summer. Perfect!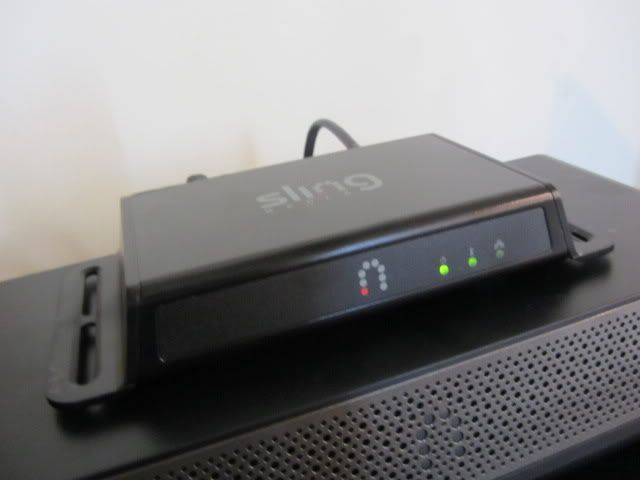 I ordered the SlingLink TURBO this weekend and was happy when it finally arrived today.
After a couple of hours of fighting with the TV, a million different wires, the computer, the Slingbox and the IR adapters we finally have an up and running Slingbox on our downstairs TV!
Now we can watch any of our shows and even control our DVR from anywhere that we have wifi connection.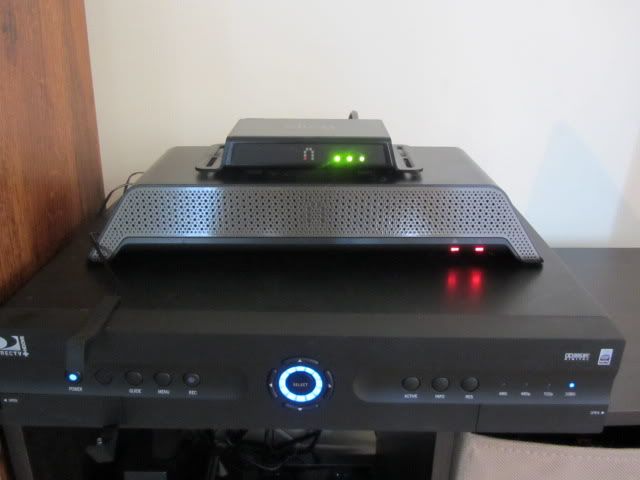 Yes, that would the a clip from The Women Tell All (that I still haven't finished) that is on my DVR and playing on my computer. The controller is there and everything! Love it!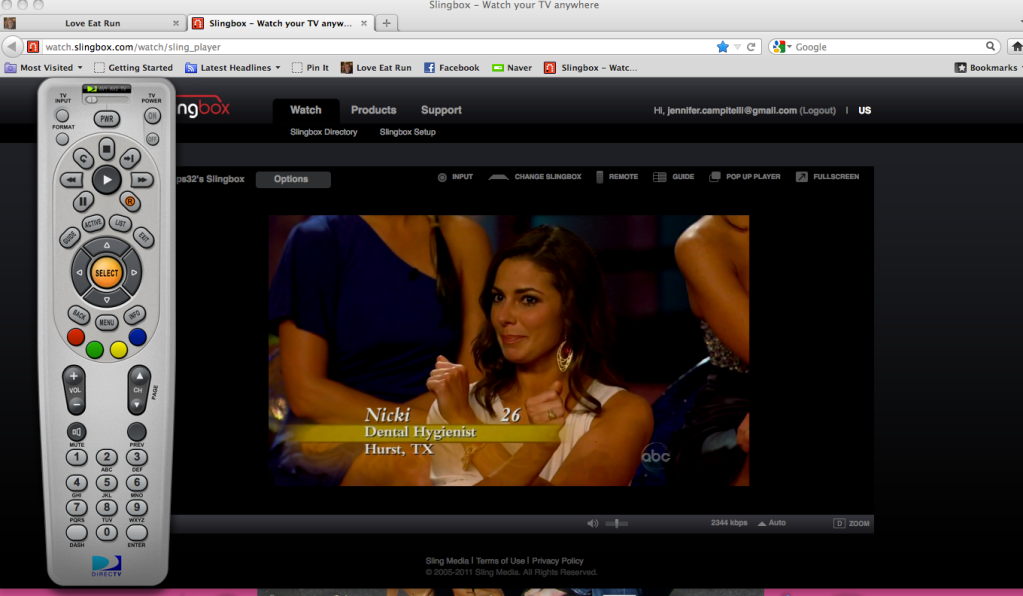 Gotta love the joys of technology!
Lunch
Somewhere among the wrestling with wires, I realized my stomach was growling and I took a break to eat something quickly before I became an absolute grump. I knew if I tried to work through the hunger I would only end up getting more agitated with trying to set everything up and a disaster would ensure.
I put together a really fast meal that was also somewhat random. I used a cinnamon raisin bagel thin to make eggs in a basket but cutting the inner hole to be a little larger and frying eggs inside the bagel thin sides.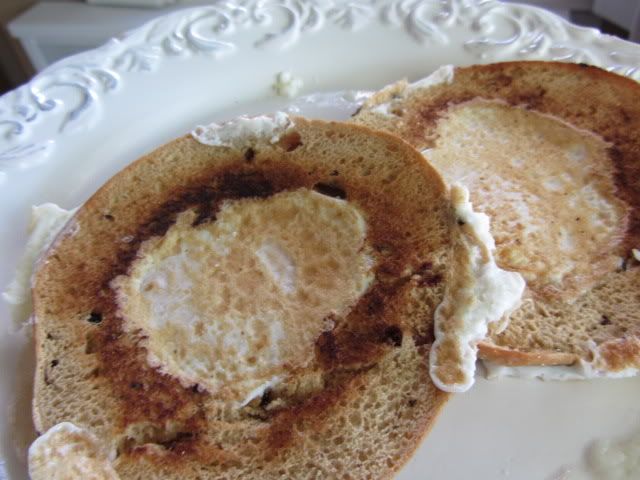 I left the yolks runny and topped both "egg in thins" with blueberry jam.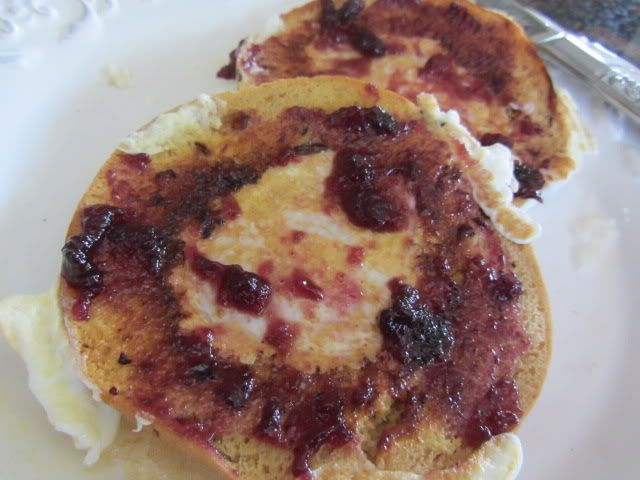 Different but delicious!
And now I am about to take a breather and eat a grapple because as good as lunch was, it really was only just enough to hold me over through the rest of the technology debacle.
Question:
Are you tech savvy? I totally am not but usually am able to find my way through setting up new technology, only with about ten trial and errors first though!