I hope everyone has gotten back into the flow of the week after that three-day weekend. I know that yesterday was spent in a very low-key manner around our house after that amazing Ravens win in the AFC Championship on Sunday night. Superbowl Bound baby!!!
However, since we are back to business today, do you want a sure way to help you bounce back from the weekend? Try this upper body workout with stability – not only does it challenge your upper body muscles but it also helps to work on stability which strengthens the core!
And in case you aren't 100% what each workout is, check out the example images below:
Ball Dumbbell Chest Press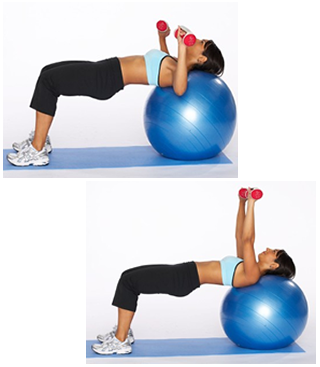 (source)
Ball Dumbbell Row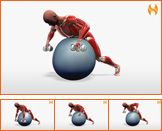 (source)
Seated Ball Military Press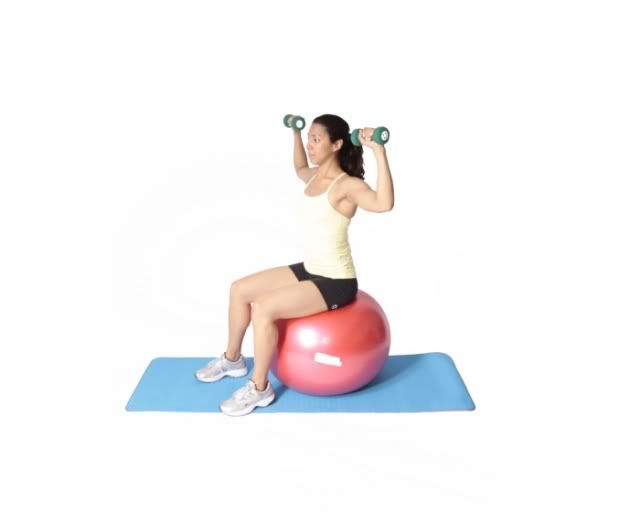 (source)
Ball Seated Two-Arm Bicep Curl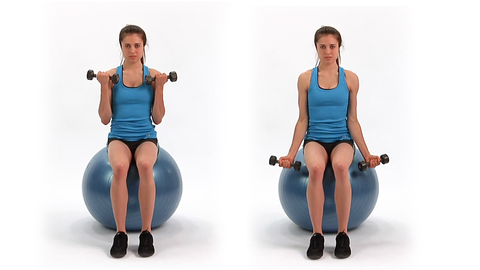 (source)
Ball Dumbbell Triceps Extensions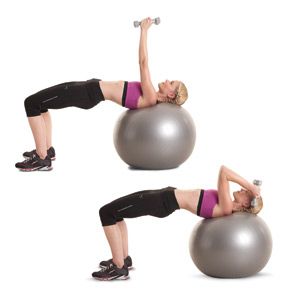 (source)
Ball Cobra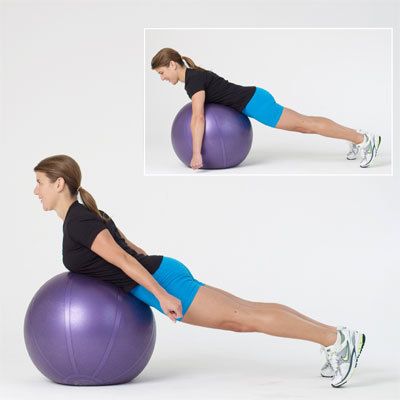 (source)
Have a happy workout!!