It's a good morning.  The Orioles took another game from the Rays last night, keeping them tied for 1st with the Yankees in the AL East, week two of football begins tonight and I've got a 2-hour run and 90 minutes of yoga a head of me on today's agenda.
I'm sitting here sipping on my morning coffee and feeling pretty darn good about what is yet to come today.
Breakfast
Since I do have a long run on the schedule, breakfast was a variation of my usual pre-long run meal. Bagel, peanut butter and banana.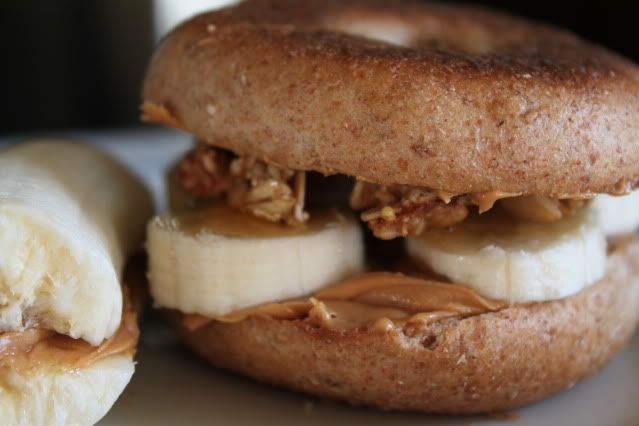 Only today's was in the surfer girl style – added granola and honey.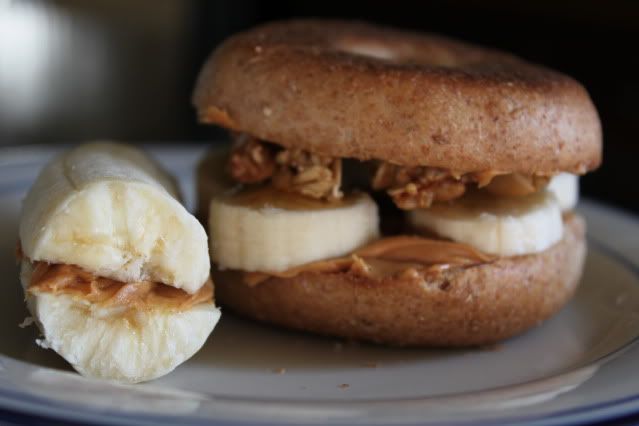 With the remaining banana with some peanut butter on the side.
And about the coffee I'm sipping on as I type this post…Pumpkin spice brew via Starbucks.
My mom gave me a box of the Starbucks VIA Ready Brew packets in pumpkin spice flavor and for my first taste of any of the VIA varieties, this one is pretty tasty.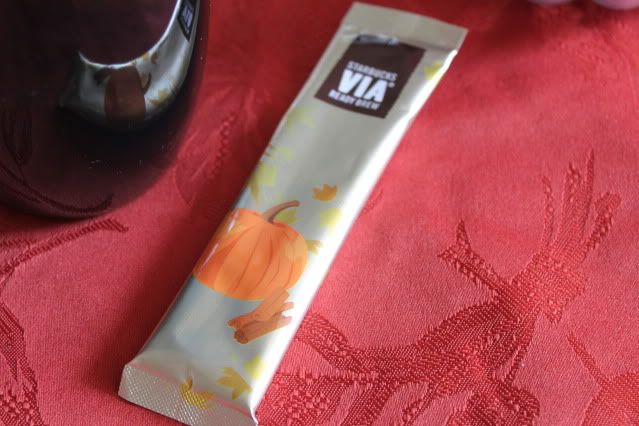 I mixed it with one cup of heated almond milk for my fall flavor on the day.
Question:
What is your fall flavor for today?