Last night ended up being a little later of a night for me than usual. Telli's first visitors (my parents and Jeremy and Shane) stopped by and there was lots of ooohing and ahhing over the little guy before we were able to get settled into bed.
So far he has been a very quiet puppy. I think there is some lingering congestion hanging around which is evident from a very runny nose and some congested breathing at times and that is keeping him pretty calm for the time being. Not to mention the fact that he is a completely new environment and still getting to know us and his new home!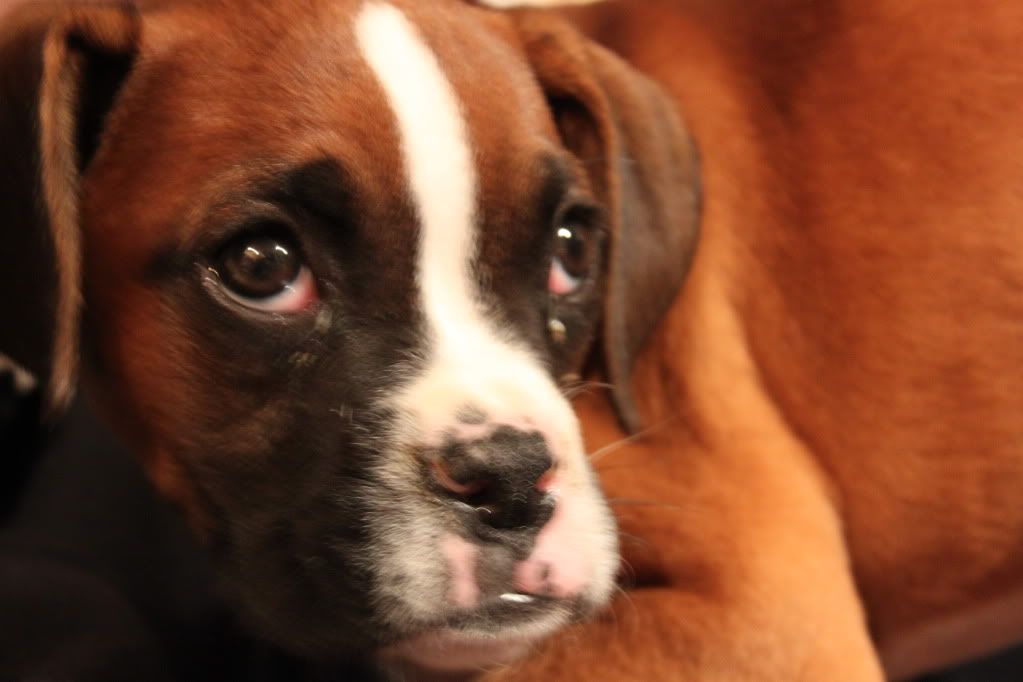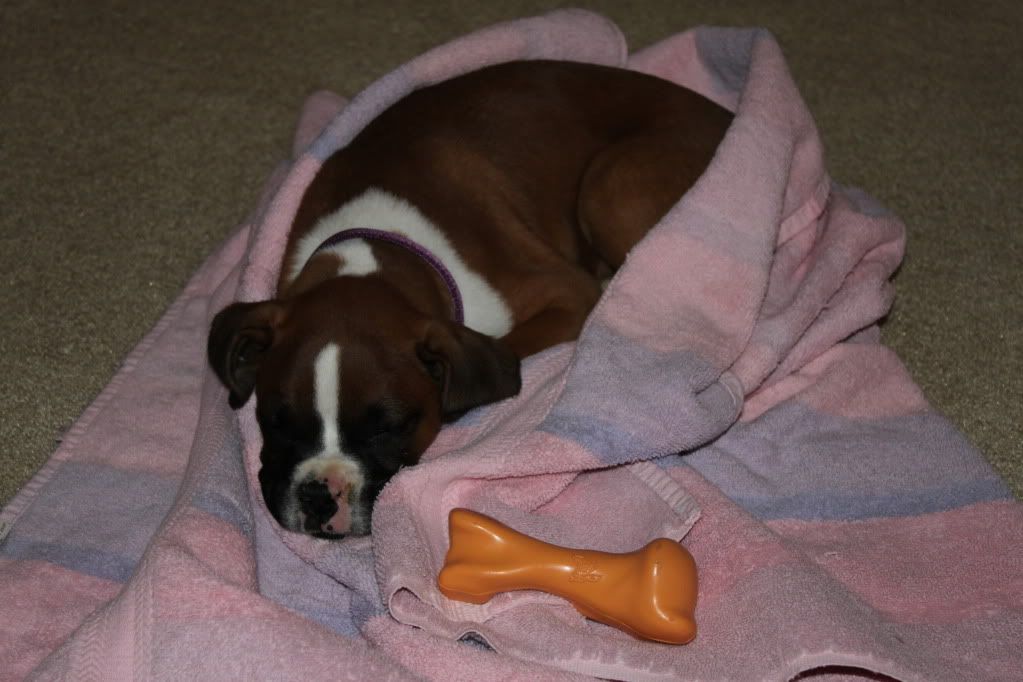 Brian put him to bed in a his new house around 11:30 p.m. last night and we didn't hear one peep from him throughout the entire night, which surprised me. Every puppy we had growing up, I can remember constant crying through the first nights. No complaints here though!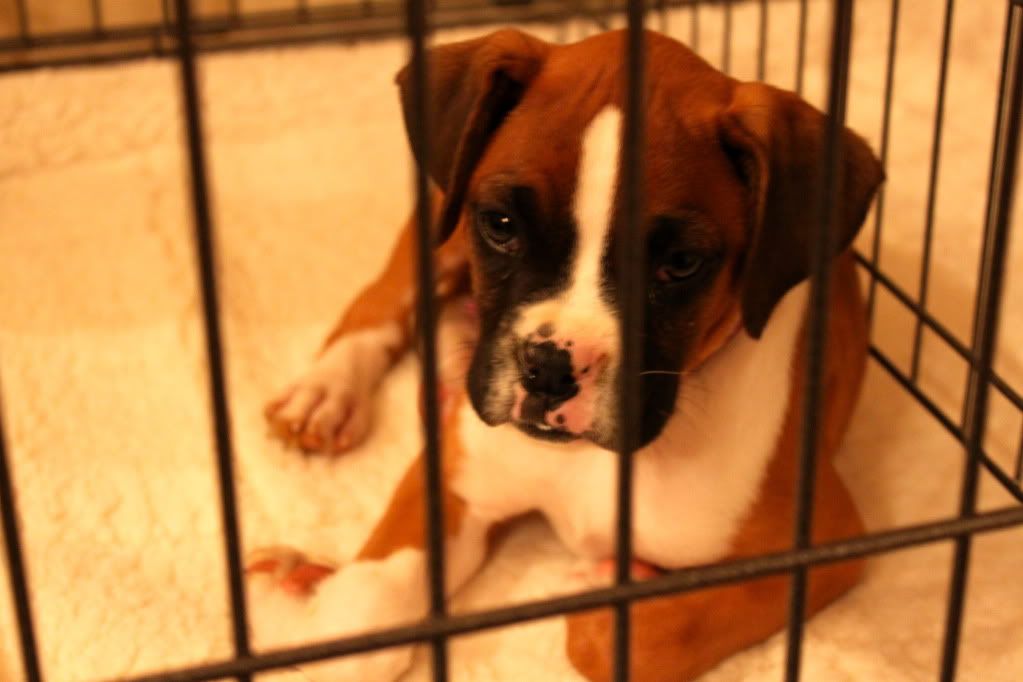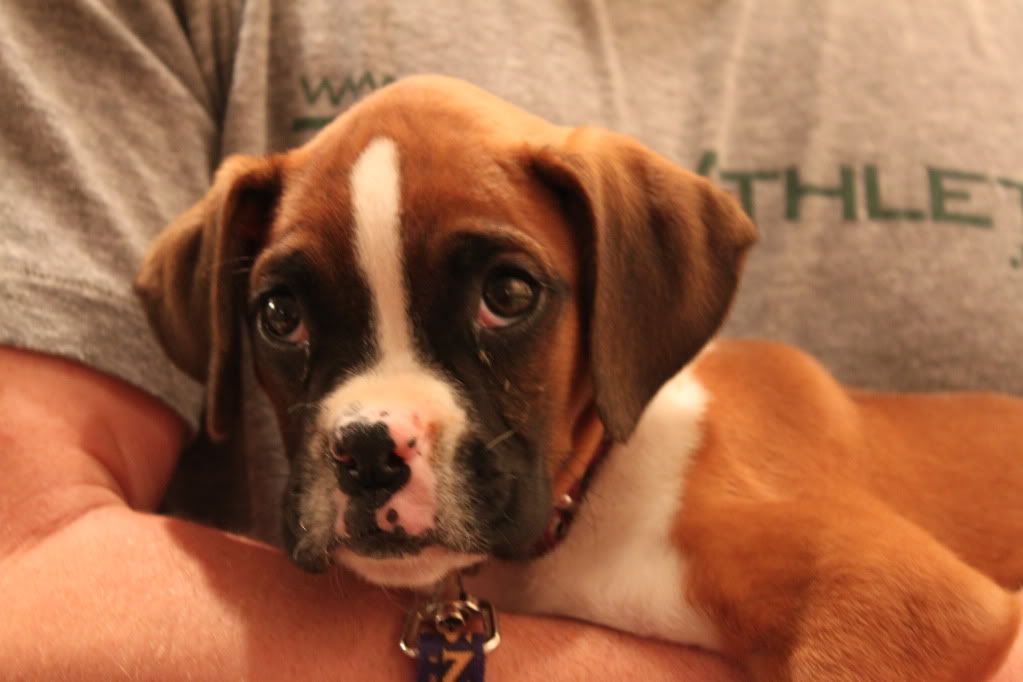 I woke him up this morning to take him out and after shaking off the sleep, he was a little more energetic. He ate and drank this morning and was happily playing with Brian throughout the house and outside while I got ready for work.
Apparently this is what I am missing out on while I'm at work all day!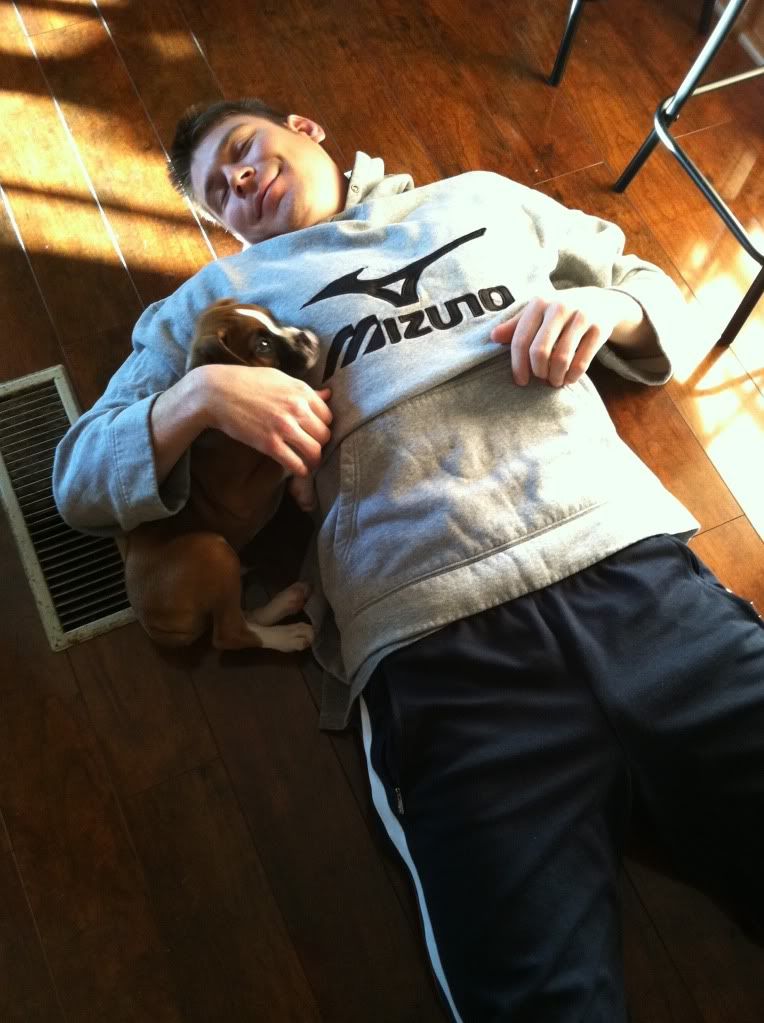 Welcome to my new life!
Breakfast
I know breakfast isn't nearly as exciting or as fun to look at as that adorable face above but it was delicious in its own right!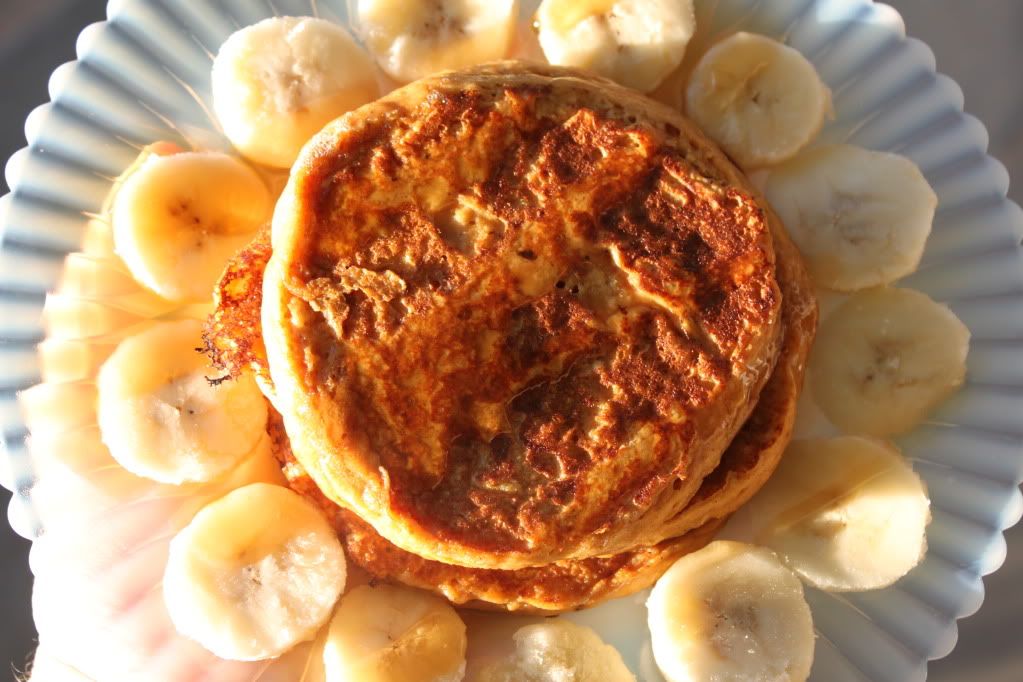 Pumpkin pancakes with frozen banana slices and maple syrup.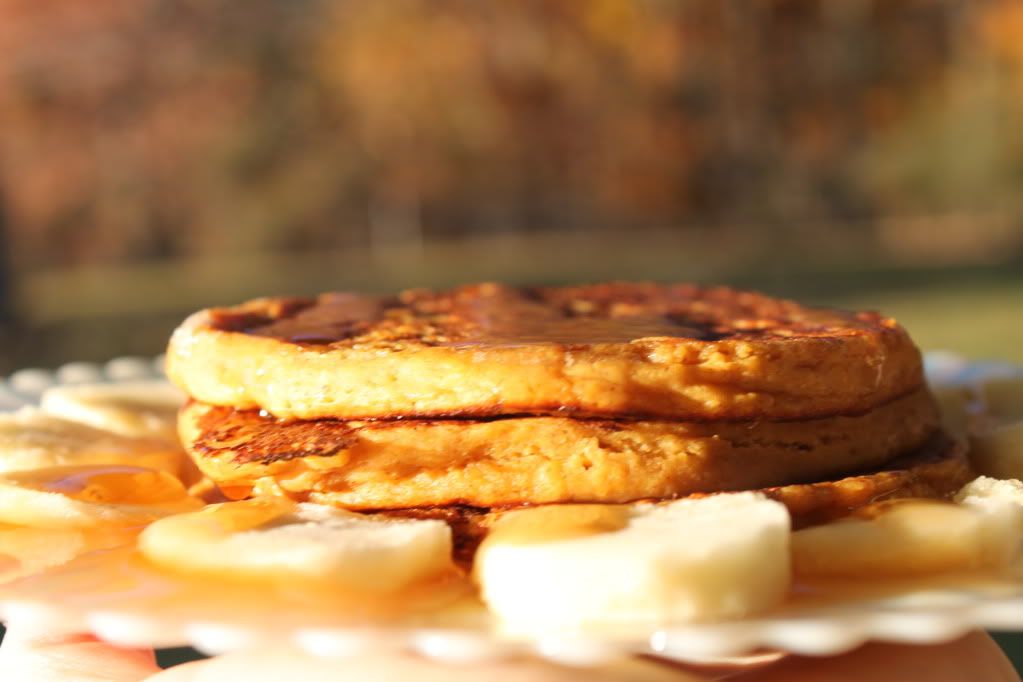 I wasn't sure about taking the time to make pancakes this morning and actually pulled the ingredients out once before putting them back and then getting them out again but I'm happy I sucked it up and put in 5 more minutes of leg work. Yummm!
Question:
Do you have a dog? Was he/she a quiet puppy or energetic and loud?