Whoa! What a busy, yet super productive, day! From early this morning until after dinner tonight, I was seriously non-stop.
The day started with a meeting at our reception venue to discuss all of the final plans with the event planner there and by the time we left, the timeline of the cocktail hour and reception was laid out, all off the little details that I was stressing over were addressed and questions were asked and answered. I can finally say that I think we are basically 97% squared away with the reception and I am feeling very confident about it going smoothly and being an amazing party!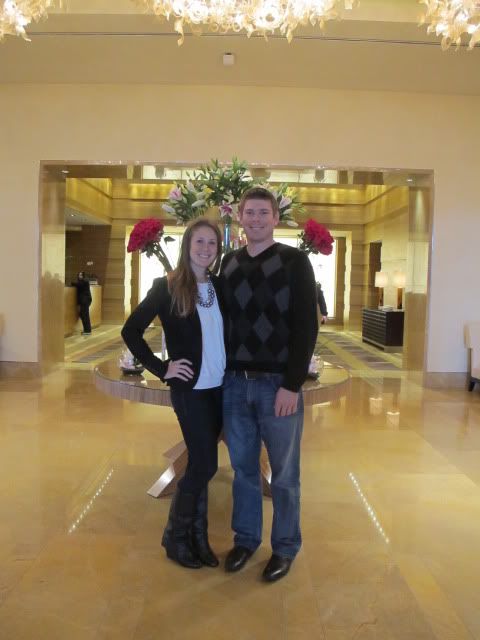 And with that stress no longer an issue, we spent the rest of the day finalizing other wedding details outside of the reception. Phew – full-time job much?!
In the midst of our busy day, Sam's Club totally made the afternoon awesome! Last week I had come across some Pumpkin Spice bread at Wegman's and this afternoon I added to the pumpkin carb loading with bagel thins and English muffins.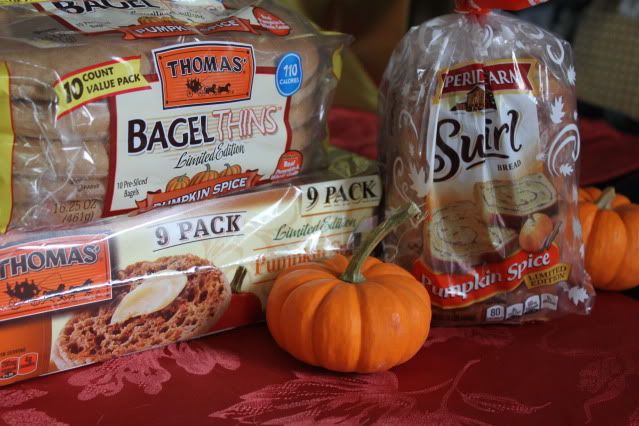 I obviously had to break one open as soon as we made it home for an afternoon snack.
A little honey peanut butter on a pumpkin spice bagel thin – heaaaaven!
Question:
What pumpkin finds have you come across this fall?
How stressful was the last month before your wedding or another big event in your life?