When I went to try on my wedding dress when it first arrived at the boutique that I purchased it from, I tried on some different styles of earrings with it to see which I liked best. I ended up deciding on a small dangle with lots of sparkle but couldn't find something in that style that I really liked at the time. I wasn't stressing over it because I knew I still had plenty of time to find something that did suit my fancy though.
About a week later, I attended my friend Maggie's wedding and another friend (who happens to be one of my bridesmaids as well) was wearing a pair of earrings that happened to catch my eye. I asked where she got them from but they had been gifted to her so she didn't have an answer for me.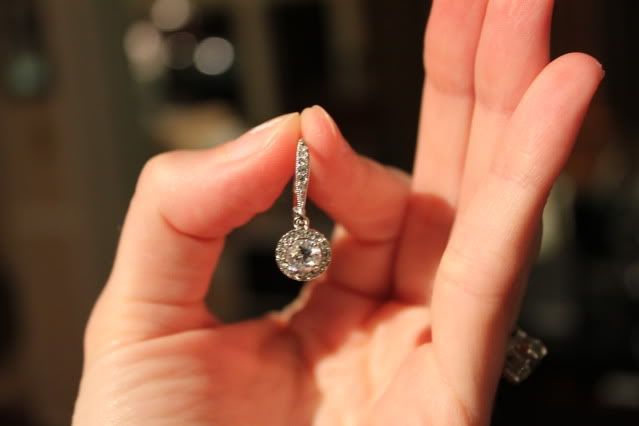 However, like an awesome bridesmaid and friend, she did a little research and ended up locating a pair that she purchased to gift to me. It may have been a round-about way of finding my wedding day earrings but whatever the case, I'm happy they found their way to me! Thank you, Diana!
Now, let's hope I like them just as much with my dress and veil – next week's fitting should be able to tell us!
Dinner
Brian and I made a trip to Costco last night and picked up some of the frozen turkey burgers from there that we basically lived off of after we discovered Costco in Korea. Since it was already after dinner last night, I immediately proclaimed that they were on the menu for tonight's dinner.
I topped mine with avocado and cheddar cheese. Takes me right back to our little kitchen table in Daejeon.
We sided our burgers with Old Bay corn off the cob…
Roasted squash…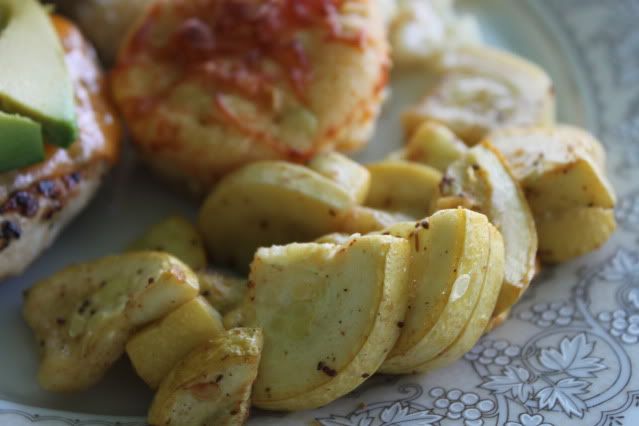 And cheesy jalapeno corn muffins.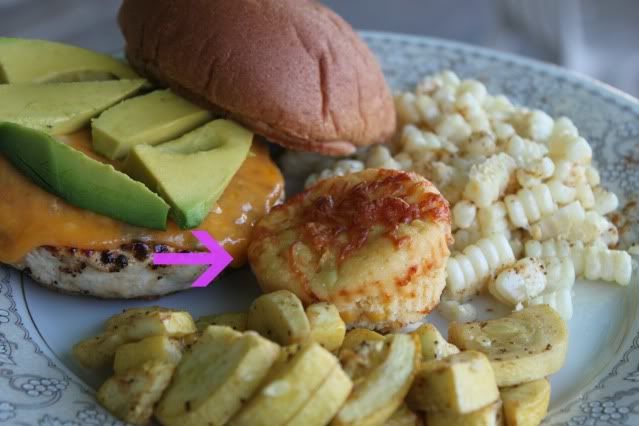 Yeahhhh….more on those little gems tomorrow!
Question:
What was your wedding day jewelry?
Do you like big accessories or subtle jewelry?