Now that we have already covered all of the wedding day prep, pre-wedding photo shoots (Brian and me, the guys and the girls), the details on attire (the bride, the groom and groomsmen and the bridal attendants) and our ceremony, next up is our post-ceremony photo shoots!
After our wedding ceremony ended, we jumped right into photos at the church. We started with a few shots of Brian and me, including one with the priest who married us.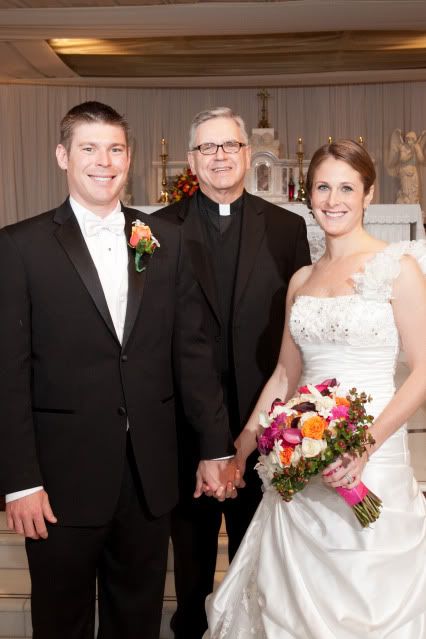 And then moved onto an array of family pictures with Brian's family, my family and our now entire family.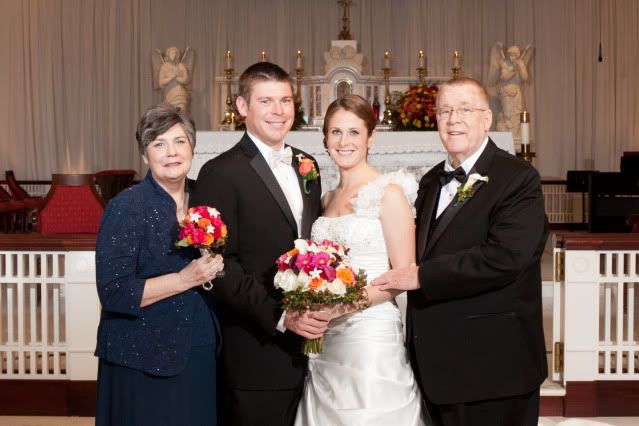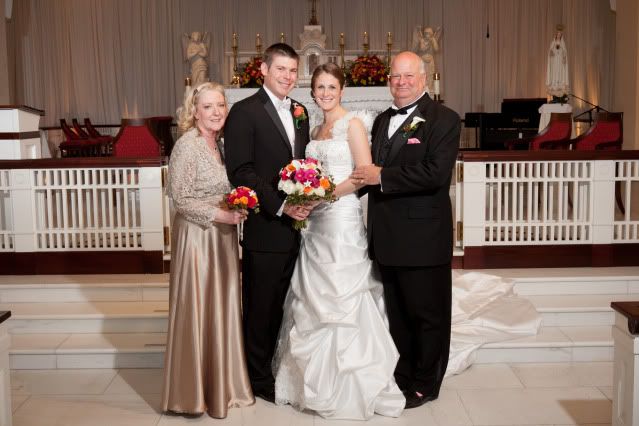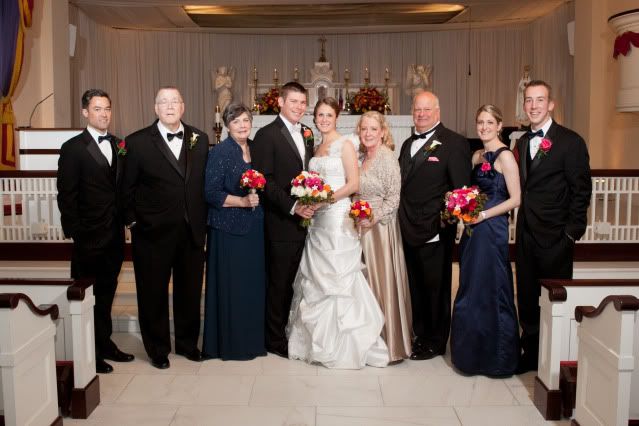 Once all family pictures were completed, we gathered the entire wedding party in front of the altar and then once again outside of the church for pictures on the front steps.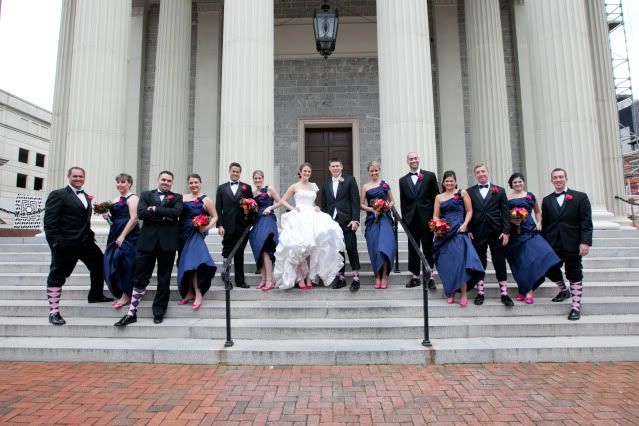 After a few more of Brian and me on the steps of the basilica as well, we were on our way to our next photo shoot destination…
…Camden Yards!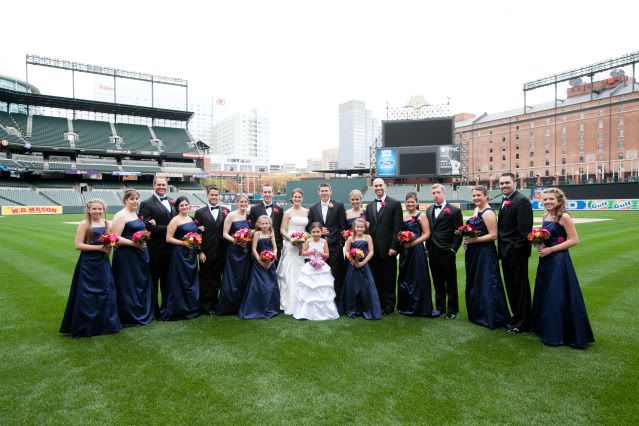 We were certain that we wanted to get pictures taken at Camden since not only did that place play an enormous role in the two of us ever being able to meet but it is also someplace near and dear to both of our hearts.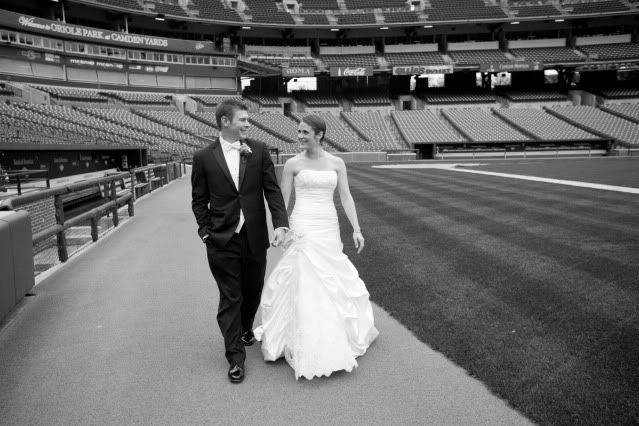 Brian played over a year of his big league career in this ballpark and I spent the first six years of my career in ballpark operations there as well.
We had a great time taking group shots of the girls and guys individually and then also pictures of the entire wedding party together.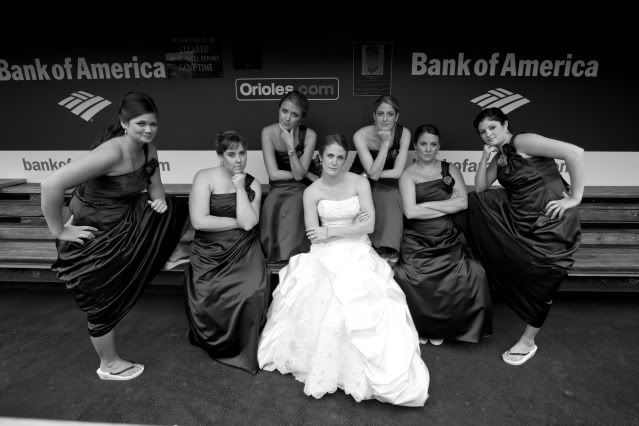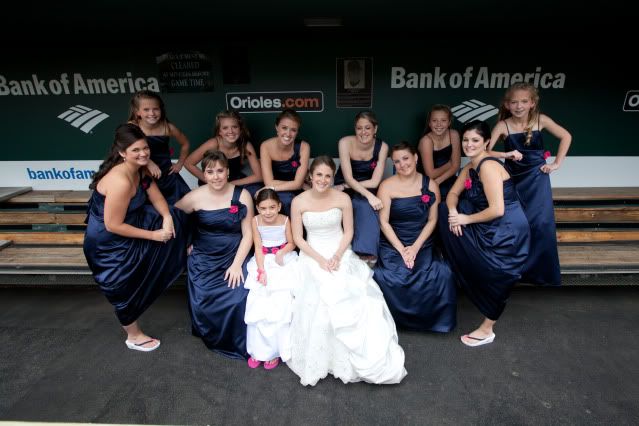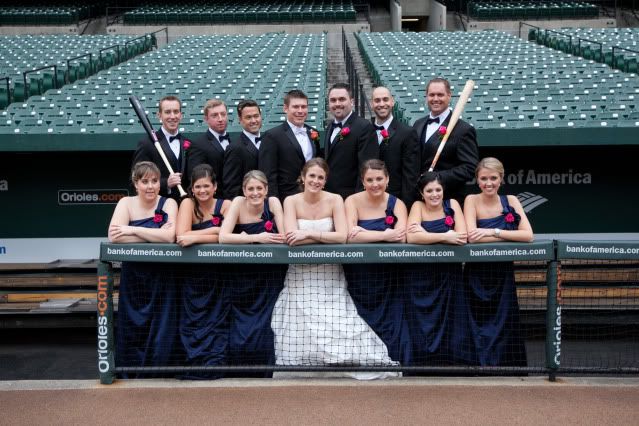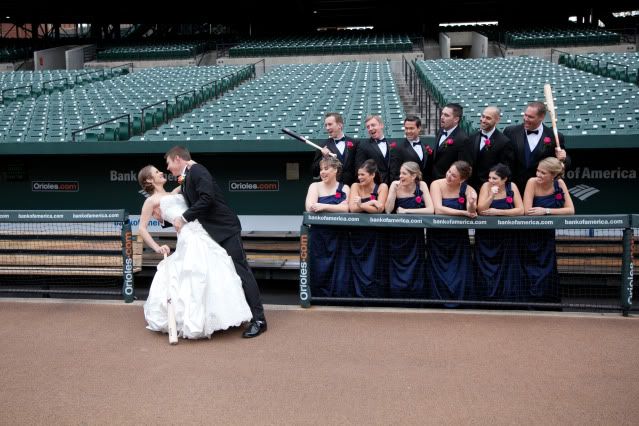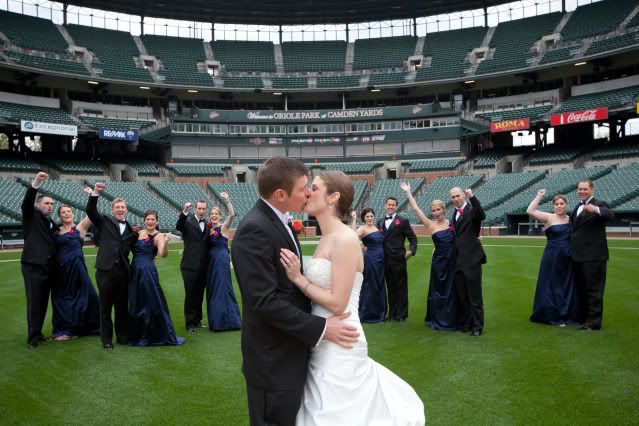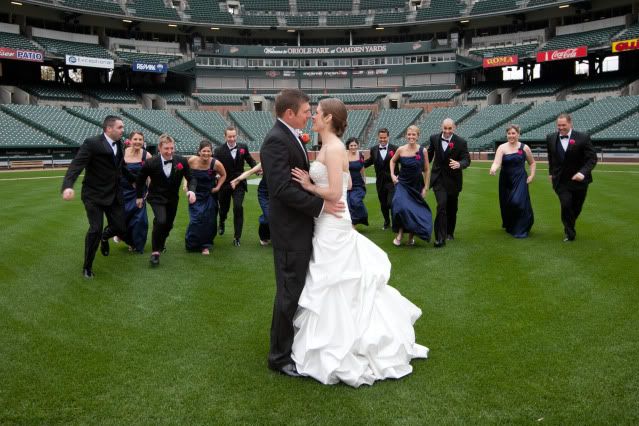 It was quite chilly on our wedding day and we all were holding back shivers through our smiles but I think the outdoor photoshoot at the field was a high point in the day for all of us.  With the serious part of the day being over, everyone was definitely ready to let loose and have some fun!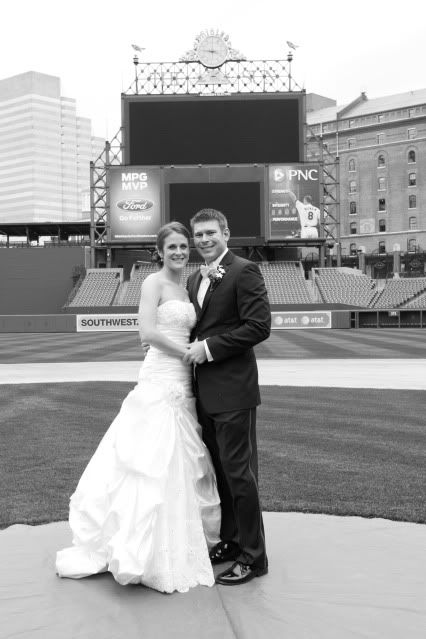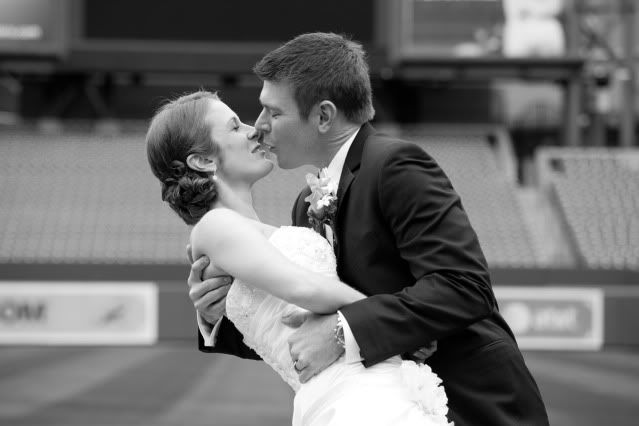 A huge thank you to my former co-workers for accompanying us to the field and opening up The Yard for our photos!!! I miss these guys a lot and was so happy they were able to share in our special day with us!!
After we were done at Camden Yards, we hopped back onto the limo bus and headed to the Four Seasons Baltimore for our cocktail hour and reception. While the wedding party and our guests were having fun at the cocktail hour, we took a final few pictures of Brian and me around the property of the Four Seasons.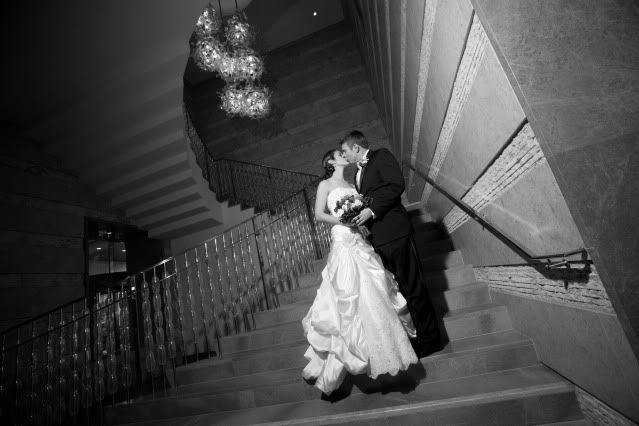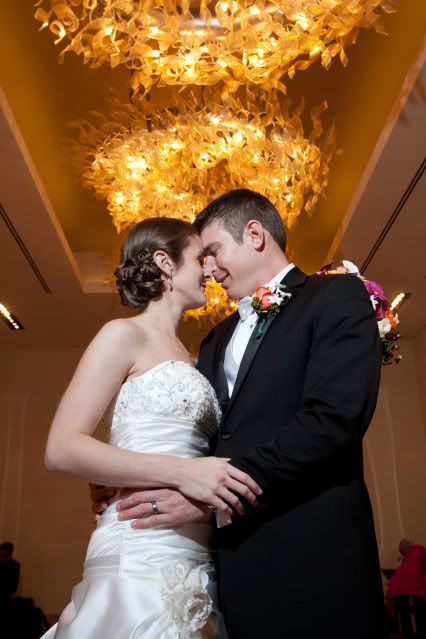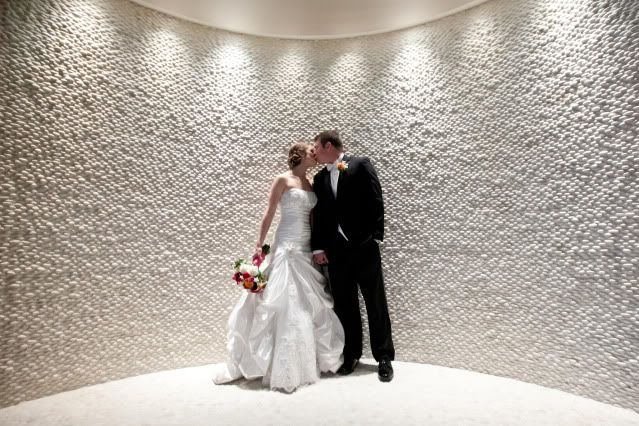 I loved having the view of the Baltimore Harbor behind our balcony shots.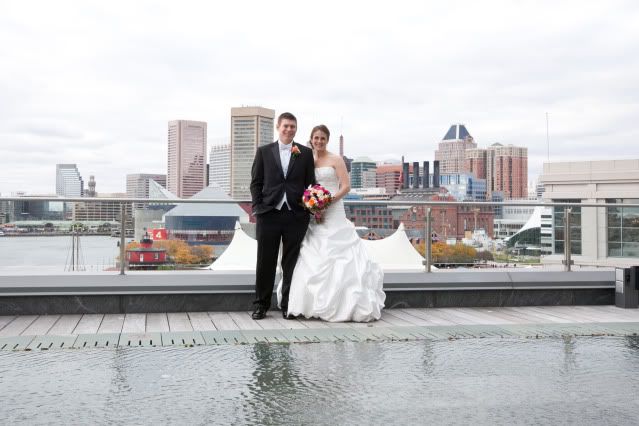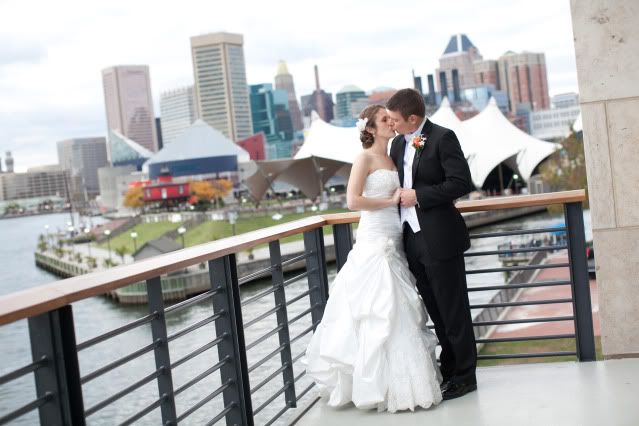 Once the photoshoot was a wrap…it was party time!!!!
Next up in the wedding day recaps: The Reception
*All photos in this post were shot by Richard Veytsman Photography