Brian and I wanted to make sure that we got as many group photos that were on our "list" to be taken, shot and out-of-the-way prior to our ceremony. We wanted to have ample time between the ceremony and the reception to get as many pictures as possible of the entire wedding party and of Brian and me together in a location that holds significance for both of us.
That being said, prior to leaving for the ceremony, wedding party photos were taken of Brian, Brian and his family, Brian and his groomsmen, me, my family, and my bridesmaids, juniors bridesmaids and flower girl and me.
All of the photos were shot either in our house (where Brian, the guys and his parents got ready), in my parents house (where my family and the girls got ready) or on the property of the two houses somewhere (where one set of our engagement photos were also shot)!
The Girls
Single shots with each bridesmaid.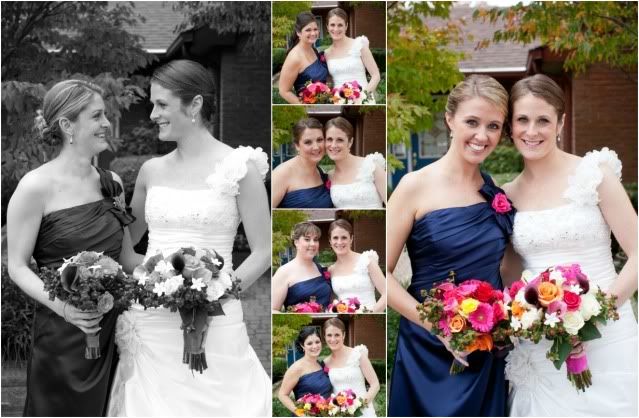 The four junior bridesmaids!  I still can't believe how grown up they are considering I started babysitting them when the oldest (far right) was less than one year old!
My God-daughter made the cutest flower girl!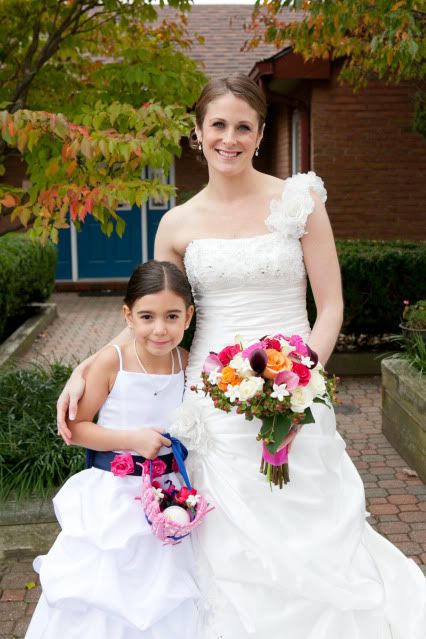 The girls showing off their pink shoes!  If I couldn't have an entirely pink wedding because of the fall date, you can bet pink was going to be mixed in anywhere it could be!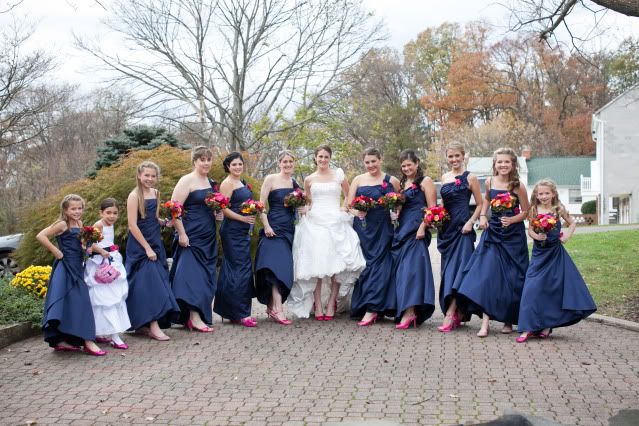 The bridesmaids plus Baby Gracie.
All the girls together.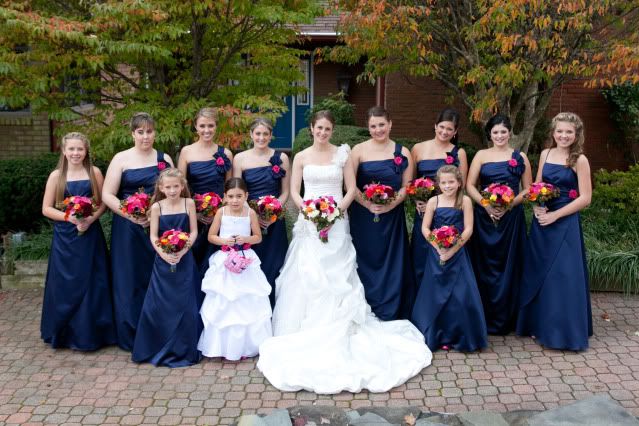 My Family
My sister and I took pictures before her wedding on this same basketball court outside of my parent's barn so it was nice to be able to do the same on my wedding day in reverse roles!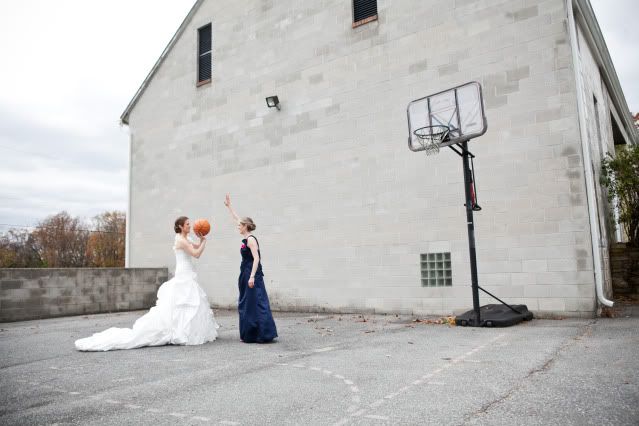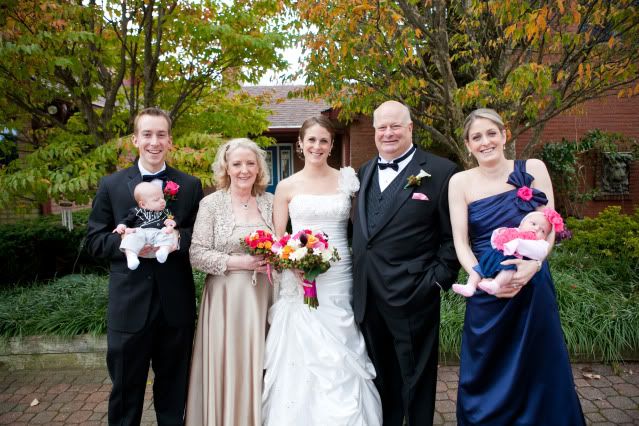 A close up of my dad's "Father of the Bride" sweat towel!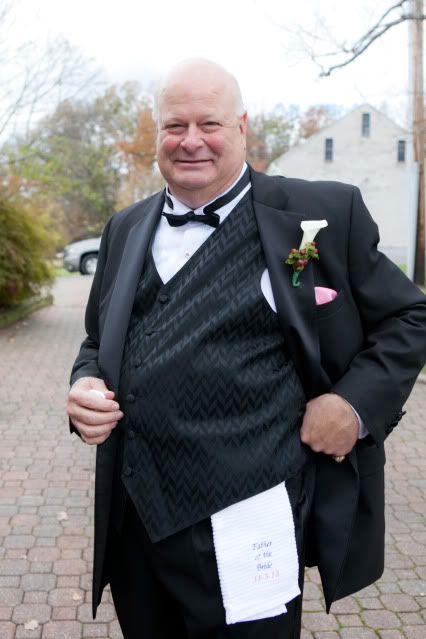 Even though they were too young still to be a part of the actual ceremony, Noah and Grace made the perfect honorary ring bearer and flower girl.  They even dressed for the occasion; Grace in her wedding colors and Noah in his first "tux"!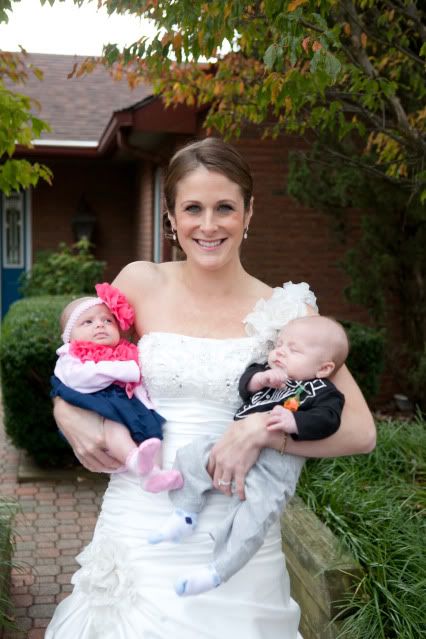 The Campitelli girls.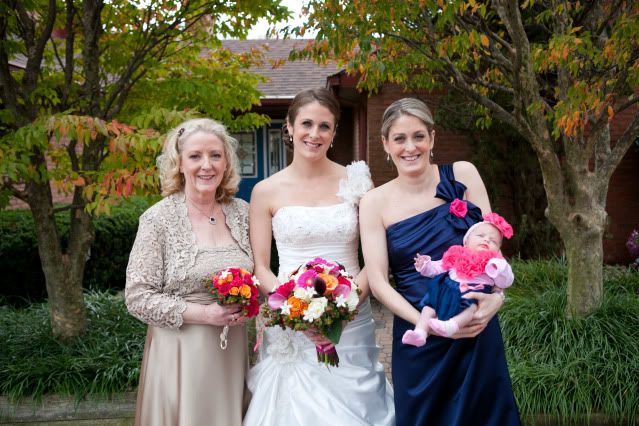 The Bride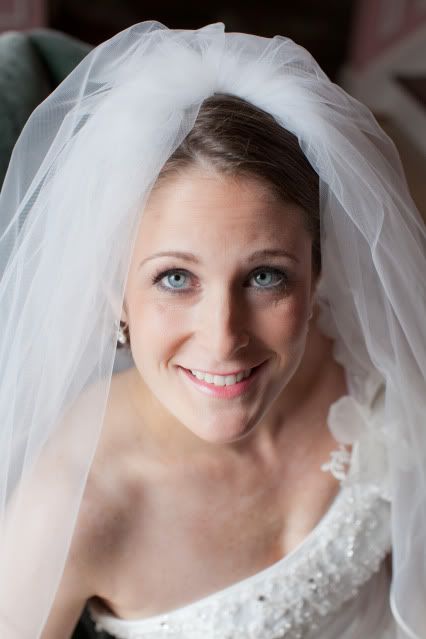 There's been many pictures on my parent's staircase from Christmases to Easters to first days of school so one in my wedding dress was a given.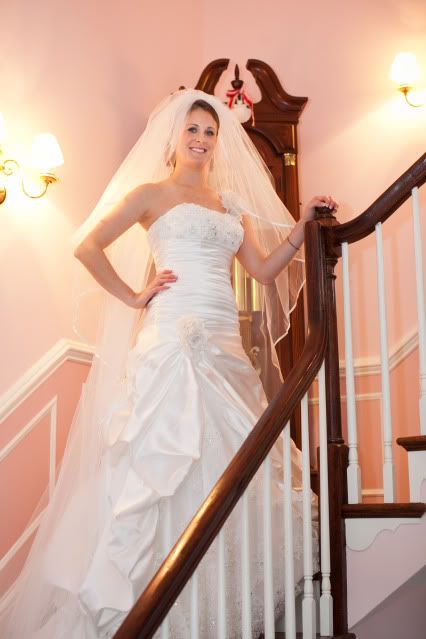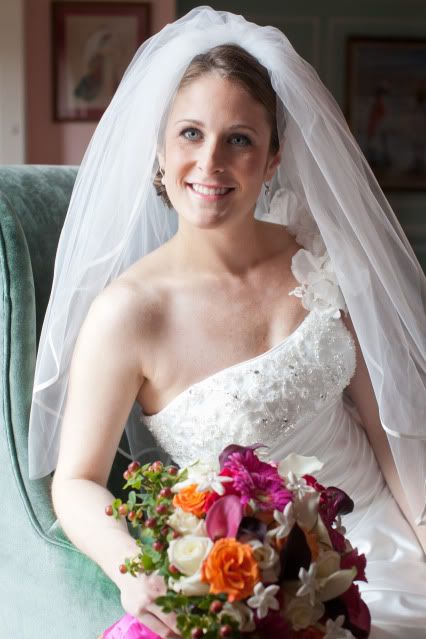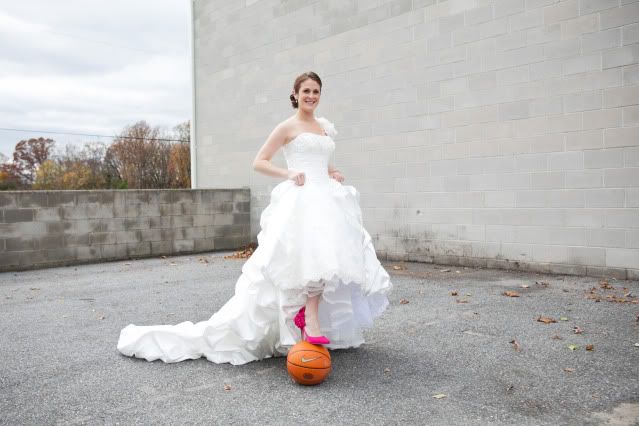 The Groom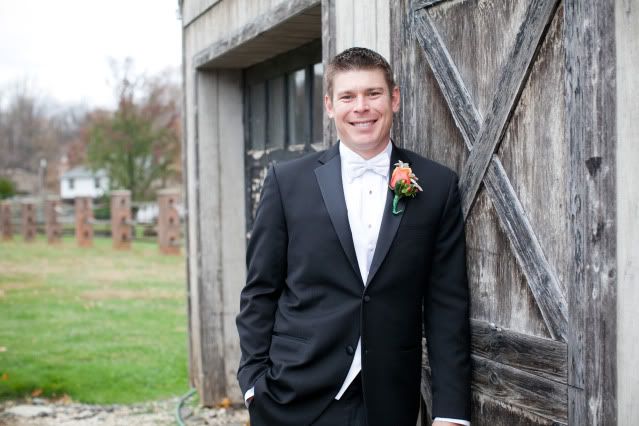 Had to get some home team support in there as well!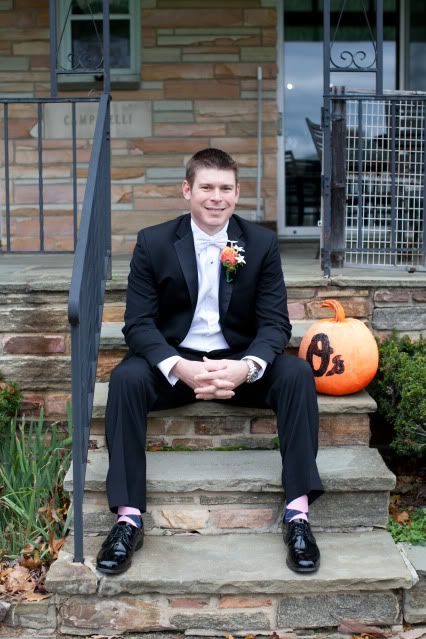 A close up of Brian's wedding day present from my parents – monogram cufflinks.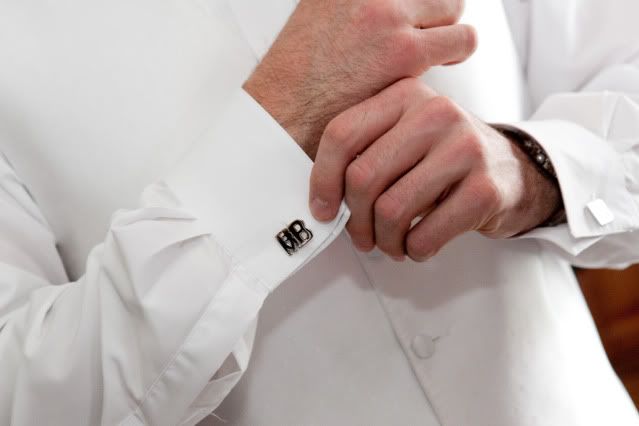 The Guys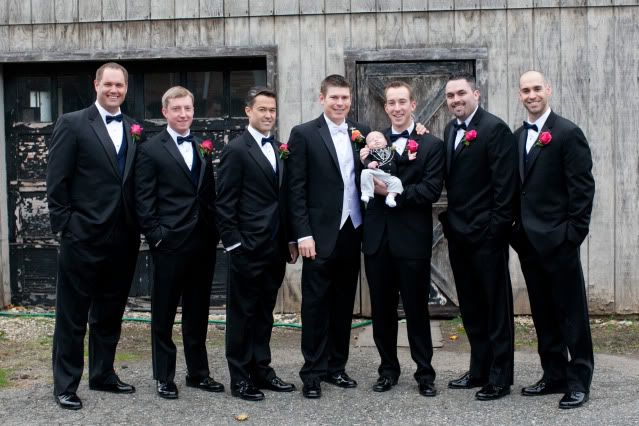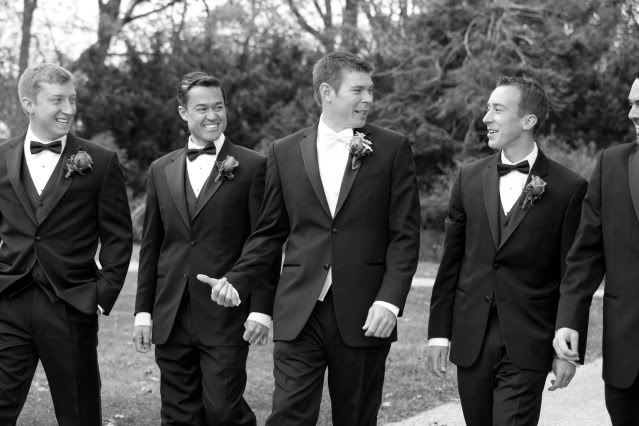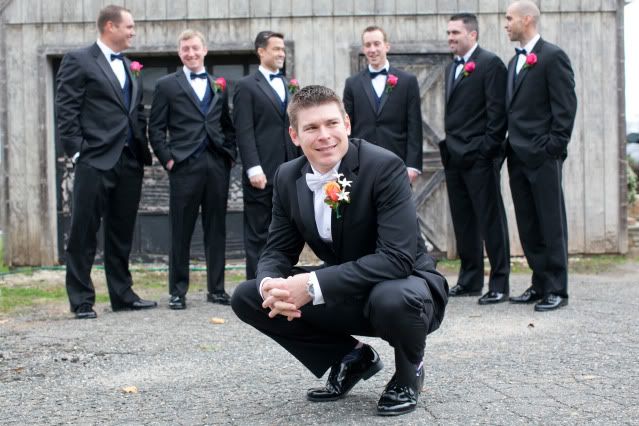 If the girls got fun shoes, the guys had to have fun socks!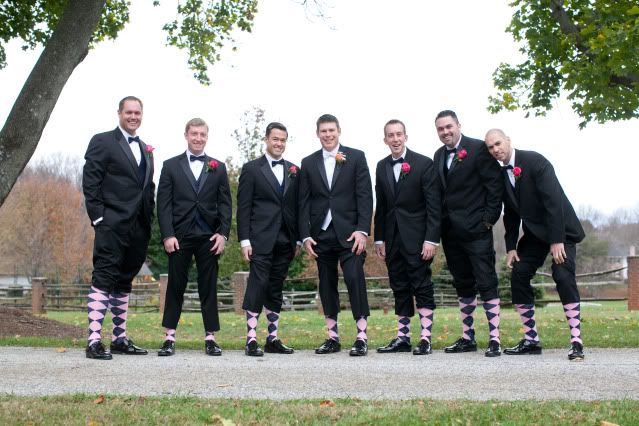 Brian's Family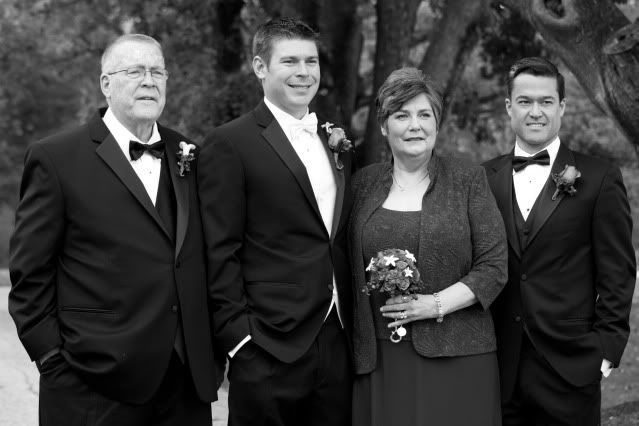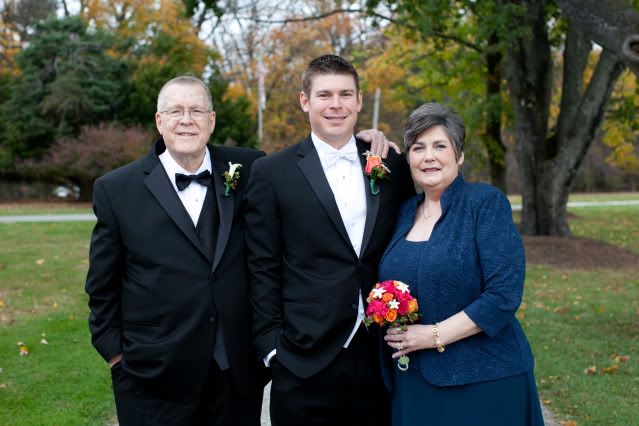 I absolutely love how Brian and his dad are looking at each other in this one.  I think his dad was about to start laughing (assumed from the evidence left by the next couple of pictures after this from the photographer), but I regardless I think this captures a wonderful father-son moment.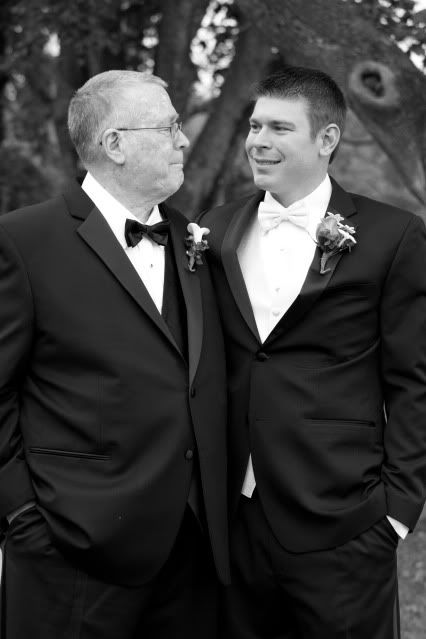 Next up in the wedding day recaps: Attire Details: Dresses, Tuxes, Jewelry and Additional Accessories
*All photos in this post were shot by Richard Veytsman Photography