Finally…the recap you all have been waiting for!  Here's the scoop on our ENGAGEMENT!!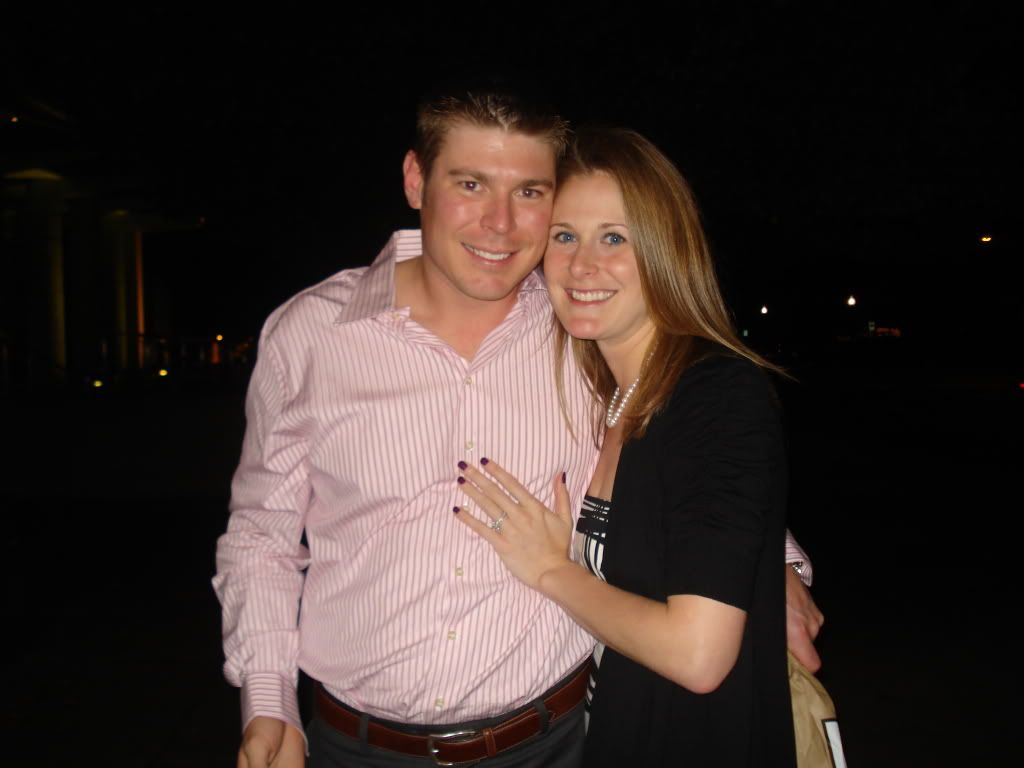 As you already read, Tuesday in Napa we spent the entire day limo-ing it from one winery to the next doing tours and tastings and after four stops with tastings, an additional bottle of wine at lunch and a bottle of champagne to kick off the day one could say I was not of the sober state.
When we got back to the hotel, we all wanted to enjoy some time in the pool and hot tub and before long the mix from the heat in the hot tub, all the alcohol we had consumed and the fact that I had stopped drinking all started to get to me. We made our way back to our respective rooms to rest up and shower before our planned dinner in downtown Napa. The next thing I know I found myself face down on a towel on the floor of our room complaining about how unwell I felt.
Little did I know at that time but Brian had just went to the front desk of the hotel to see if my ring had been delivered (he had it shipped directly from the jeweler) and was probably beyond nervous about what to do with me in my current state.
After a shower and a little down time I was feeling waaaay better and was ready to rally for the second part of our day. I asked Brian if he still wanted to take the walk that he had earlier mentioned through the vineyard at the resort and he replied with, "sure". At this point, I was getting suspicious. He was the one that first suggested the walk and now he seemed nervous and on edge…hmmmm.
We walked through the vineyard, climbing stairs and a hill that led us to a quiet little spot with a gazebo.
By this time I could tell that something was definitely off with Brian. I was leaning against him as we looked out over Napa Valley and his heart was beating out of his chest! I knew either something was up or I was wrong about how in shape he is!!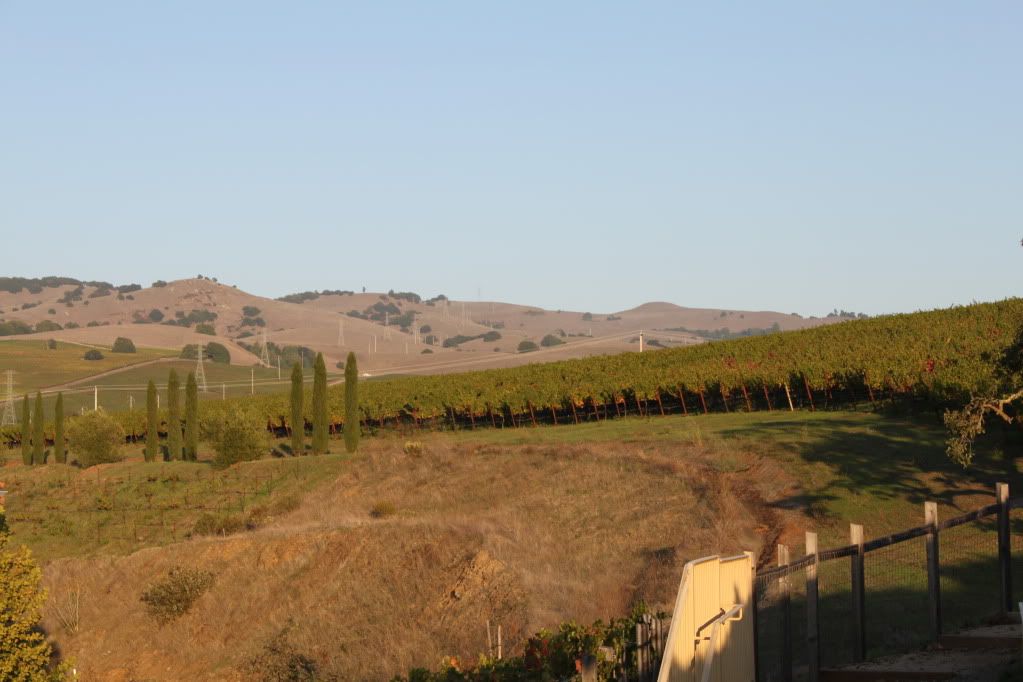 I can't recount for you exactly what was said because I don't remember much of it after he started with, "this moment is almost perfect…"
I know there was talk about how it could actually be perfect (if I wanted to spend the rest of my life with him), I know there was getting down on one knee, I know there was shock from me and some laughter and I know he asked if "that was a yes".
And the next thing I knew…he was slipping my dream diamond ring on my hand and we were engaged!
After the shock and amazement of the moment wore off, we walked back down to the hotel lobby to meet Matt and Jen for dinner, as was our original plans. They offered for us to go to dinner on our own but we wanted to celebrate with them as well so we kept with our original plans to have dinner at Fish Story.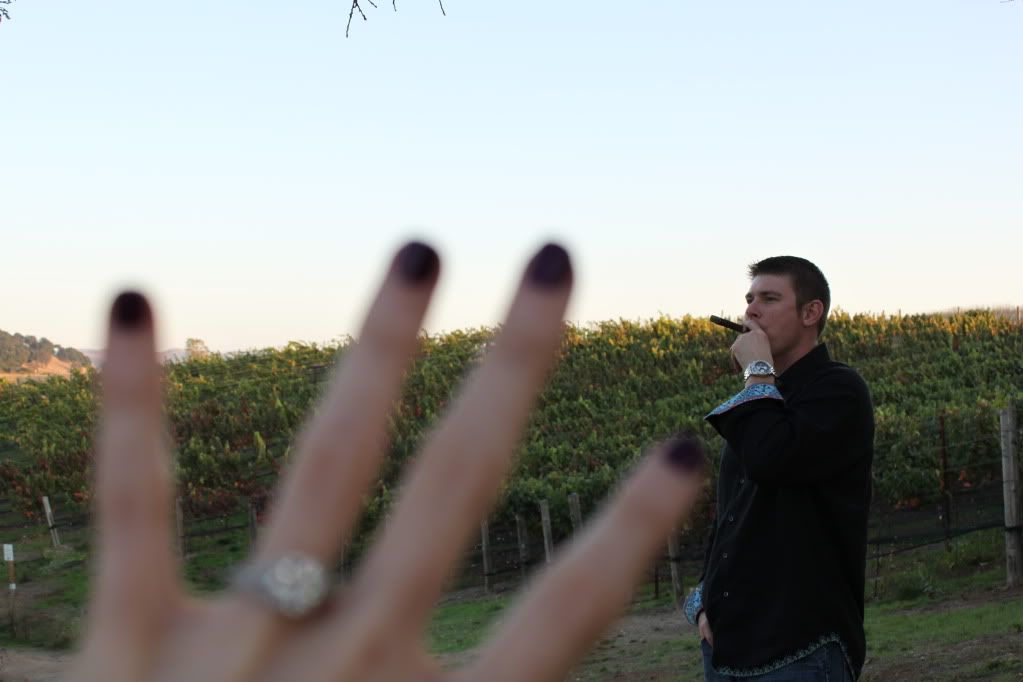 I can't recall much of dinner for you either because everything was such a daze.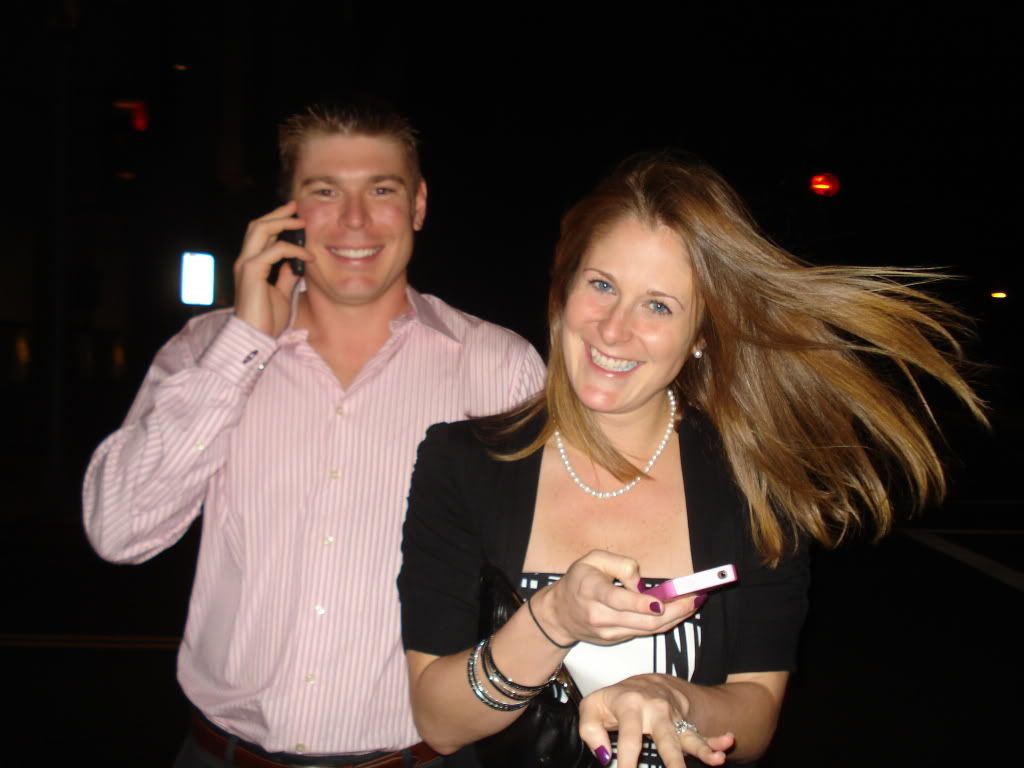 We toasted the engagement with champagne and enjoyed more wine and a nice meal, all the while getting texts and phone calls from home as the news spread from family to friends back here.
It was an overall wonderful night and I couldn't have asked for a more surprising, beautiful engagement. The setting in Napa Valley was breathtaking and the moment was perfect. Well, after I agreed to spend the rest of my life with him, that is.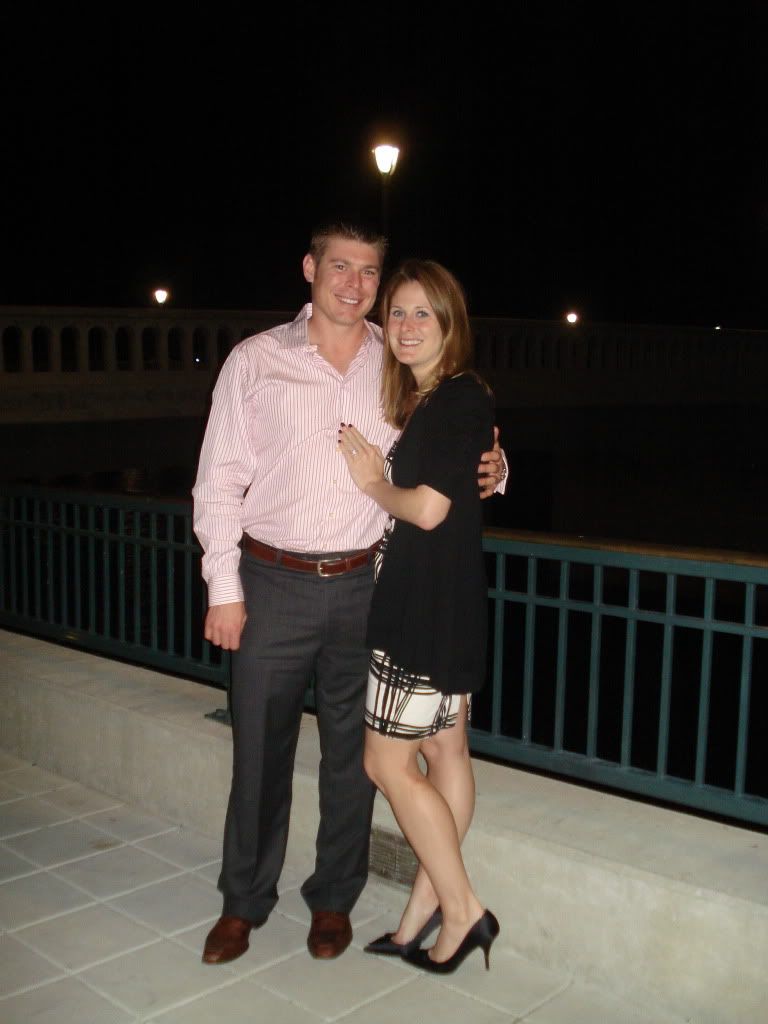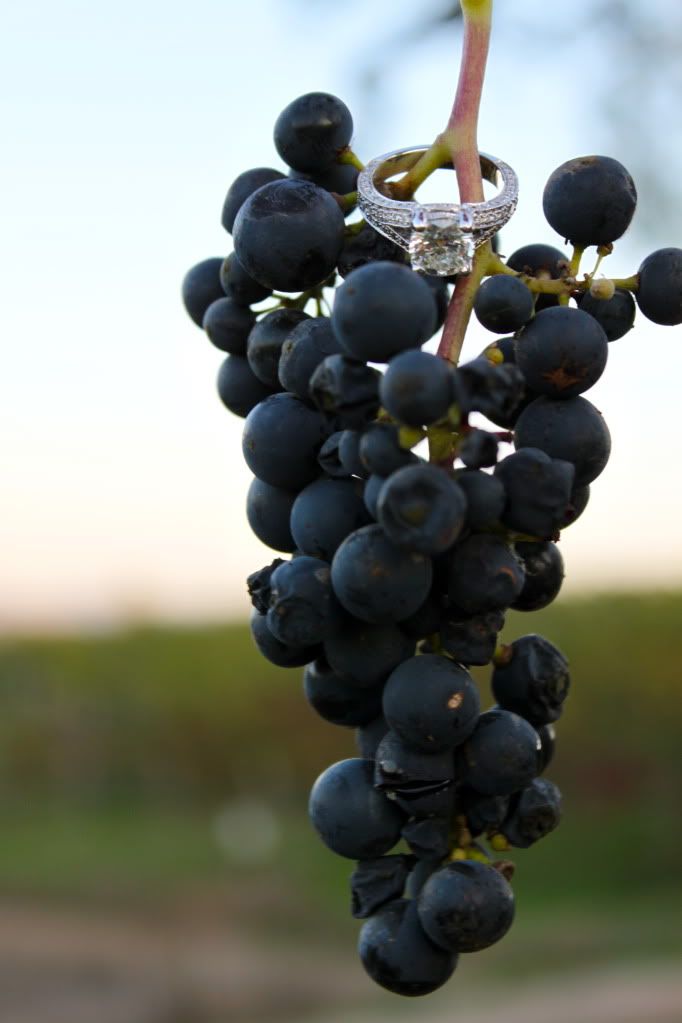 (Side Note:  The pictures of us actually at the gazebo were taken the next day when we went back for a little mini photo shoot at the scene of the crime
!)
Question:
If you are engaged, where/how did it happen?