Looking for a good breakfast spot in Nashville? Yep, so were we this morning and with a little help from Yelp!, we landed at Fido, a coffeehouse and casual restaurant.
I ordered the Village Scramble which included scrambled eggs, spinach, tomatoes, portobello, roasted onions and feta with a side of avocado that I sliced and mixed in.
On the side of the scramble, there was sour cream, salsa, tortillas and house hash browns.
To get my morning caffeine fix, I went with the Local Latte which featured Tennessee honey, cinnamon, espresso and milk.
Definitely better than the house brew with skim milk that I was going to originally order – good thing for last-minute order changes!
The atmosphere of Fido was a fun, modern twist on a coffee-house and had a relaxed vibe. You order your food and coffee at the counter and find a table to await your food to be served.
My favorite twist on this common restaurant service?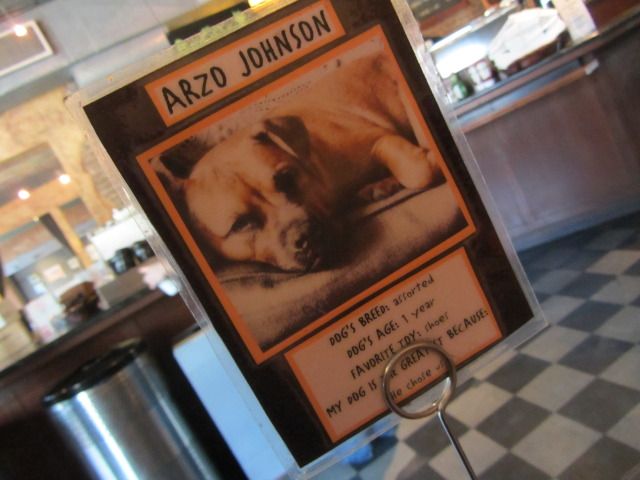 The order "numbers" that you received to place on your table were actually dog names and each had a dog photo and fun facts about the particular animal to read. I wanted to ask if we could add Telli to their collection!
In addition to their wide menu of hot breakfast, lunches and dinners they also had an assortment of freshly baked cakes, muffins and cookies available with Vegan and gluten-free options available.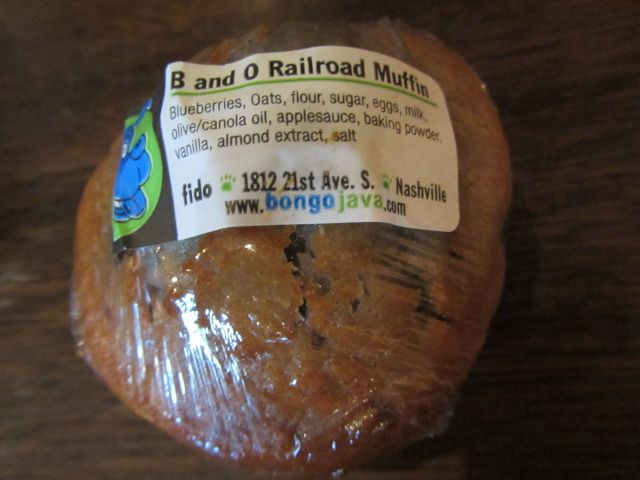 Each item had the ingredients listed and pretty much all of them were made whole foods that are recognizable as you read the label and aren't bad for your body – awesome!
I snagged two muffins to have over the few days we are here and can't wait to dig into them – especially the Beet It! one!
If it wasn't breakfast time, I probably would have opted for the buttermilk beet cake with cream cheese beet icing!! I'm not sure if we will make it back there again before we leave but you know that will definitely be my take home item of choice if we do…well, that or the mini red velvet cupcakes…
After breakfast, we took a little time to walk around downtown Nashville.
Forget about all of the bars with live music, I'd be happy staking claim to a seat in Mike's Ice Cream and Coffee Shop that we happened to stumble across.
Brian was on a quest to find a new pair of cowboy boots but unfortunately the specific ones he was looking for are nowhere to be found unless he special orders them…however, we did happen to leave with a new pair of size 9 women's boots…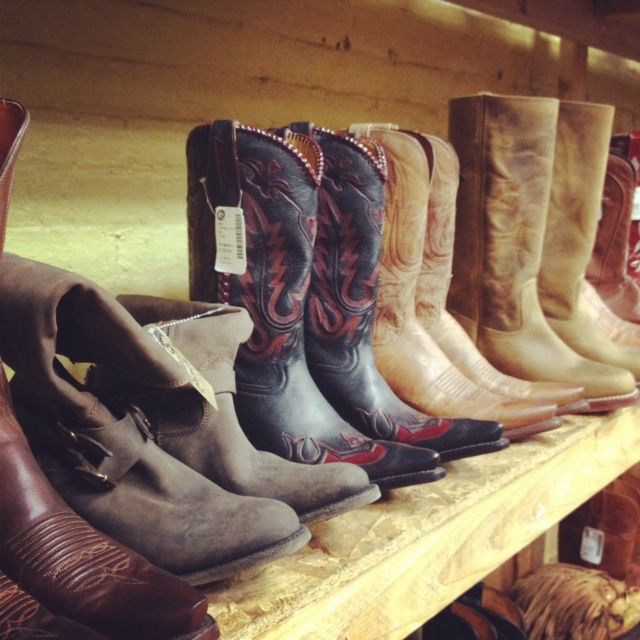 Hey, when in Nashville, right?!
Question:
Have you been to Nashville?  Favorite spots in the city??