Brian is the starter for the minor league game today which meant he had to be out the door by 7:30 a.m. to catch his taxi to the field to catch the bus to Cheongju for the game. An early departure time meant an early alarm so that he could eat breakfast, we could get his pregame meal prepped and he could get out the door on time.
I had absolutely no desire to get out of bed and put together the Avocado Chicken Salad for his burrito bowl, not to mention put on my workout clothes for my own exercise for the day but…duty called!
Workout
As soon as he was out the door, I was right behind him heading out for a run. My last few runs have been 3 miles or less so today I was aiming for 4.
I rounded out 4.13 miles in 33:33. I think that's a good luck sign for the day…all 3′s right?!
After my run, I did the same shoulders, triceps, chest and quads workout that I completed on Monday. Feel. The. Burn.
Breakfast
Once it was time for me to finally settle in for breakfast, I tossed a couple of ingredients into a bowl and ended up with an awesome breakfast.
The last of the second batch of strained yogurt, a half scoop of chocolate protein powder, leftover millet and raisins.
I mixed everything but the raisins together and then sprinkled them on top for presentation purposes.  You know you are a food blogger when…
Who would have thought millet and yogurt would pair so nicely together?!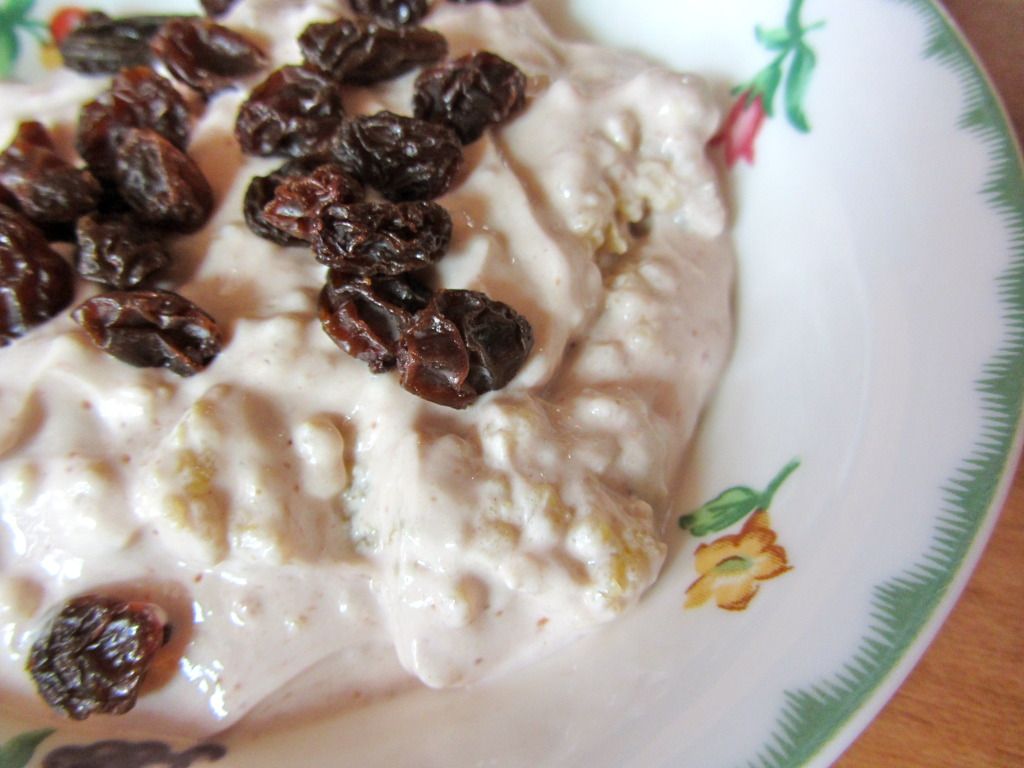 The grains gave the yogurt a chewy texture and the chocolate protein powder gave just the right hint of chocolate flavoring. This actually almost tasted like a chocolate pudding dessert!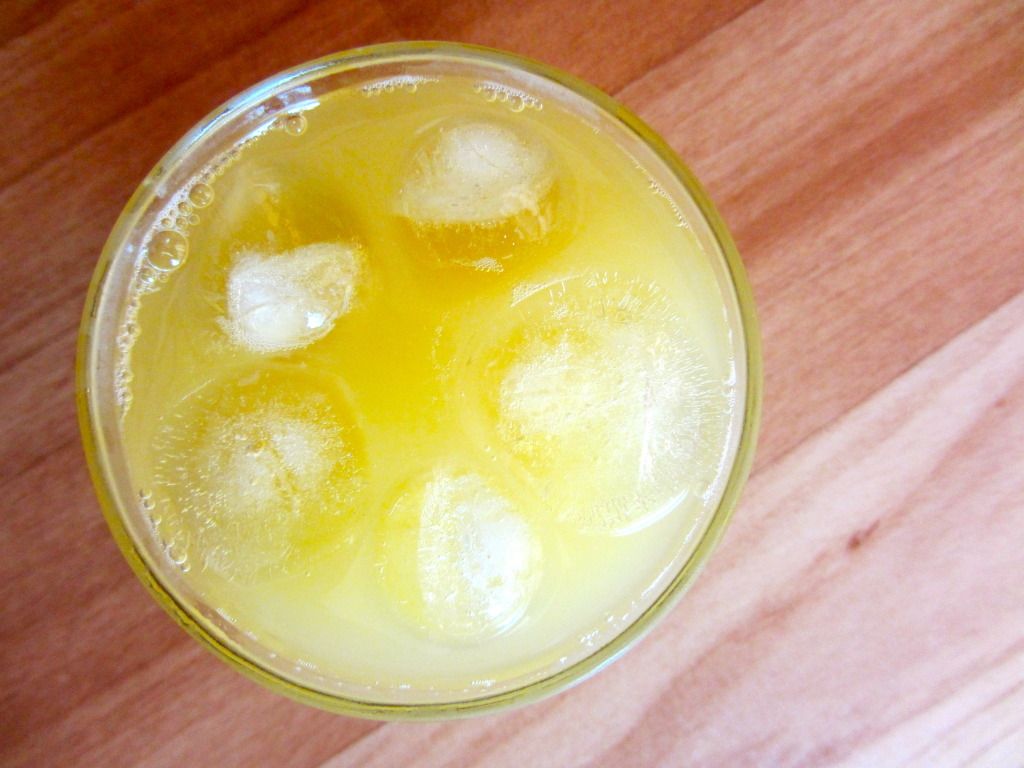 Along with my eats, I had a Bombshell Spell. Doesn't the color of this drink and the ice cubes that look like flower petals forming a little bloom just make you happy?
Question:
Millet and yogurt…yes or no? I like oats with yogurt so why not another grain?!