I had my first official "whoops" with my iPhone this morning.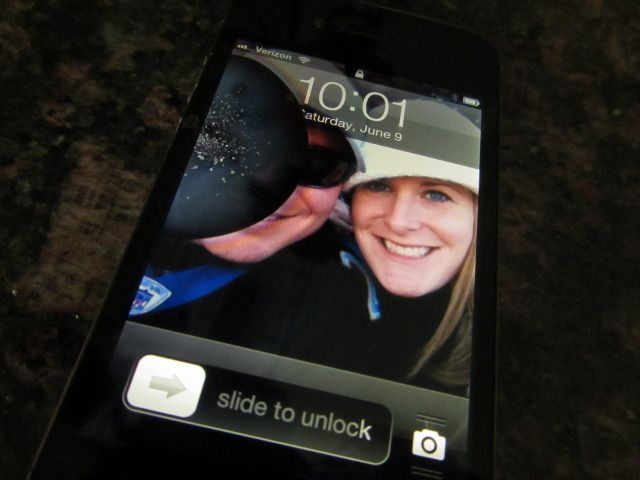 The dash light indicating to check the pressure in one of my back tires came on this morning so when I got home from the gym, I set my phone on the hood of my car while I bent down to check the pressure in the tire. Stupid decision on places to set it because within 5 seconds of me placing it there it was crashing to the ground.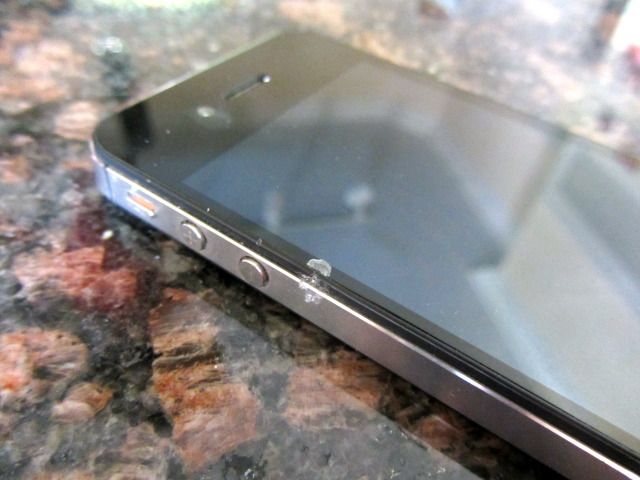 I thought I just chipped the side of the phone but after a little while longer, a lovely ink blob appeared over part of my screen. I guess that adds a trip to the cellphone store to my agenda for the day!
Workout
My allergies have really been acting up lately and most mornings I wake up feeling like I have been hit by a truck. Today was no different but I pushed through the cloudy feeling in my head to push out a 3 mile run followed by ten minutes of cool down walking.
Breakfast
After my workout and my phone fall, I threw together a quick smoothie before it was puppy playtime.
Frozen bananas, honey, almond milk and Perfect Fit vanilla protein powder.
The best part of a smoothie breakfast is the mobility of it. I got to enjoy it outside while playing ball with the Telli Monster.
We walked down to my parents house for a bit where I found my dad outside working on lighting up the flags around the pool so I gave him a hand for a few minutes.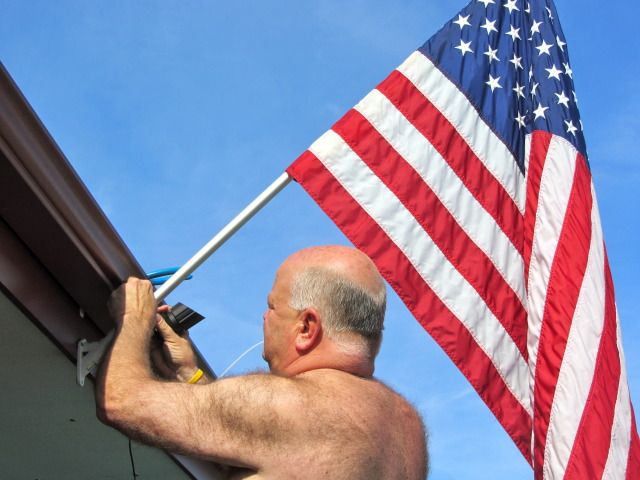 Maryland pride!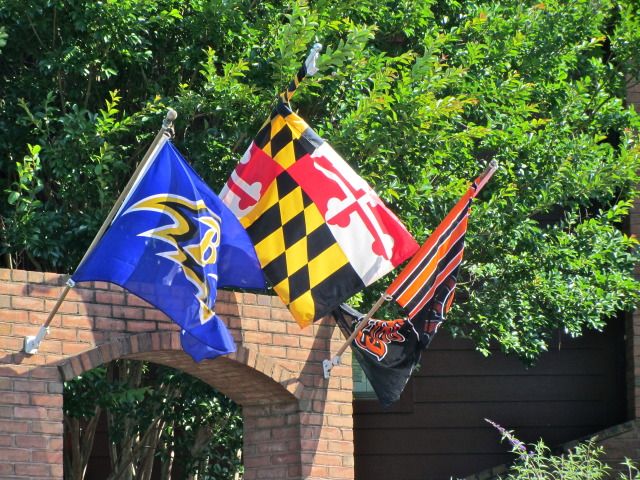 While Telli helped with some yard work and pulled the dead leaves from the palm trees.
The little guy is beat from gardening and running around like a mad man now so I'm off to run errands while he enjoys his morning nap! Ah, the life of a dog!
Question:
Are you clumsy with your cellphone?