Since my car decided to reduce its engine power last night on my way home from work, I had plans to drive it out to my parents house after work today to switch it with their spare car. Usually when this issue occurs, as long as I let the car "rest" for an ample amount of time, I can drive her for short periods at a time without her conking out again.
Whelp, apparently I didn't leave work early enough and hit some traffic on the way home, which my car wasn't too fond of. Needless to say, I ended up on the side of the highway for a bit while she "rested" enough to make it home.
When I finally made it home, I switched everything from my car to my Mom's car that I was going to be driving and went to leave. Nope. Apparently its not my day with cars because that car didn't want to start. Dead as a doorknob.
My Dad and I pulled my car around to jump-start my Mom's so I could leave with it and, hah, what do you know…no more check engine light on in my car. Seriously?!
You have got to be kidding me!
I still ended up bringing my Mom's car back downtown so that mine can get checked out but one more time, seriously?!
Dinner
Tonight's dinner used the last of the salmon that was specially made for me by the chef at work yesterday. I paired it with a whole wheat couscous mix that included baby spinach, black beans and cashews, all in a pita pocket.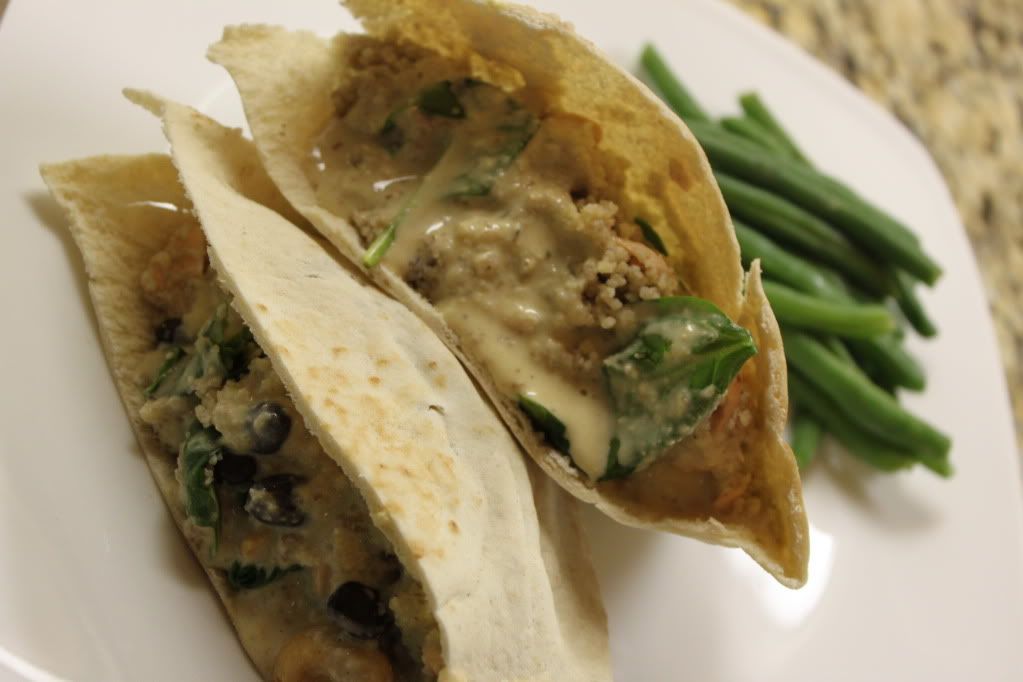 I topped it off with Mama Pea's Mmmm Sauce. I have been reading fantastic reviews about this Mmmm Sauce all over the blog world and finally realized that I had all of the ingredients needed to make it myself!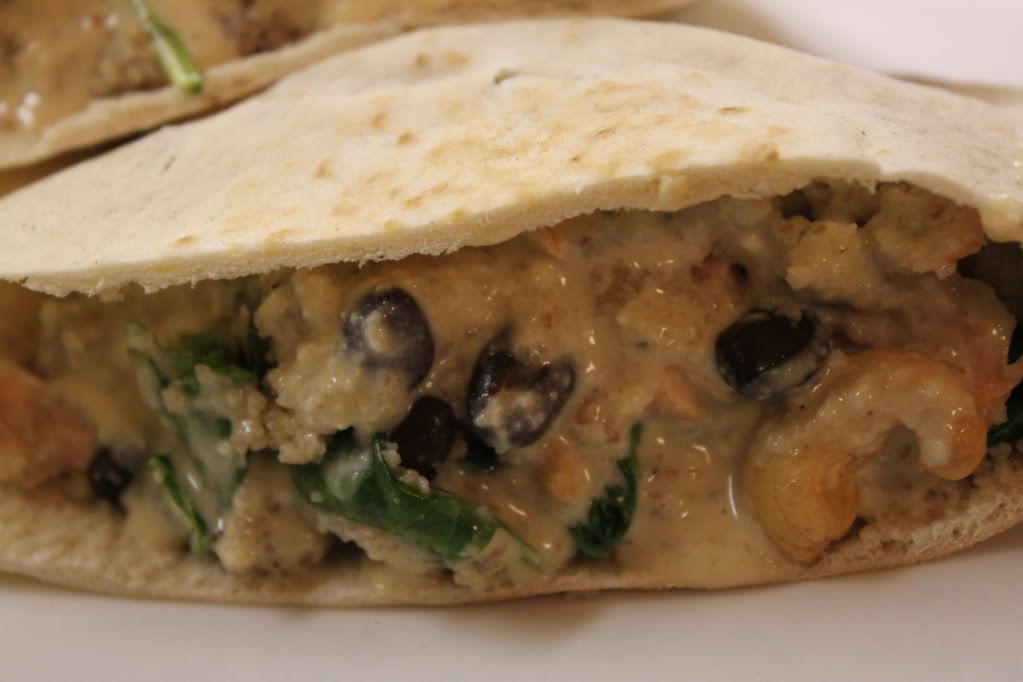 Let me tell you, all of those reviews were right on! I can't wait to eat this sauce on just about everything! After one taste test of a recipe of Mama Pea's, I may be purchasing her book, "Peas and Thank You", verrrry soon!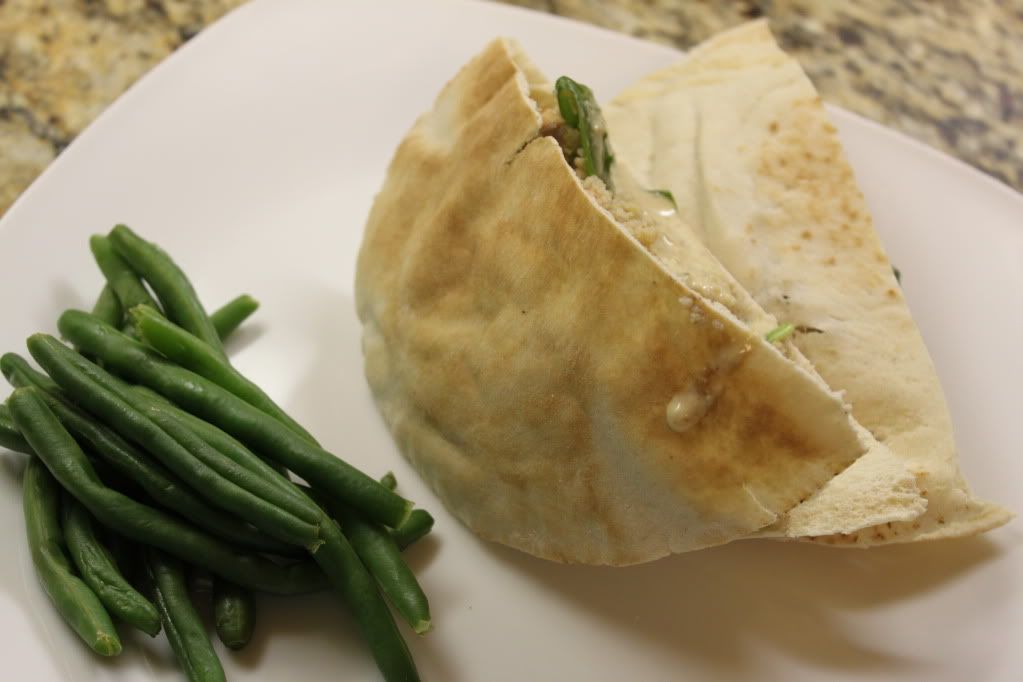 With the pita pockets, I had veggies on the side…more green beans!
Question:
What is something that has happened to you recently that has made you stop and say, "seriously?!?!"?